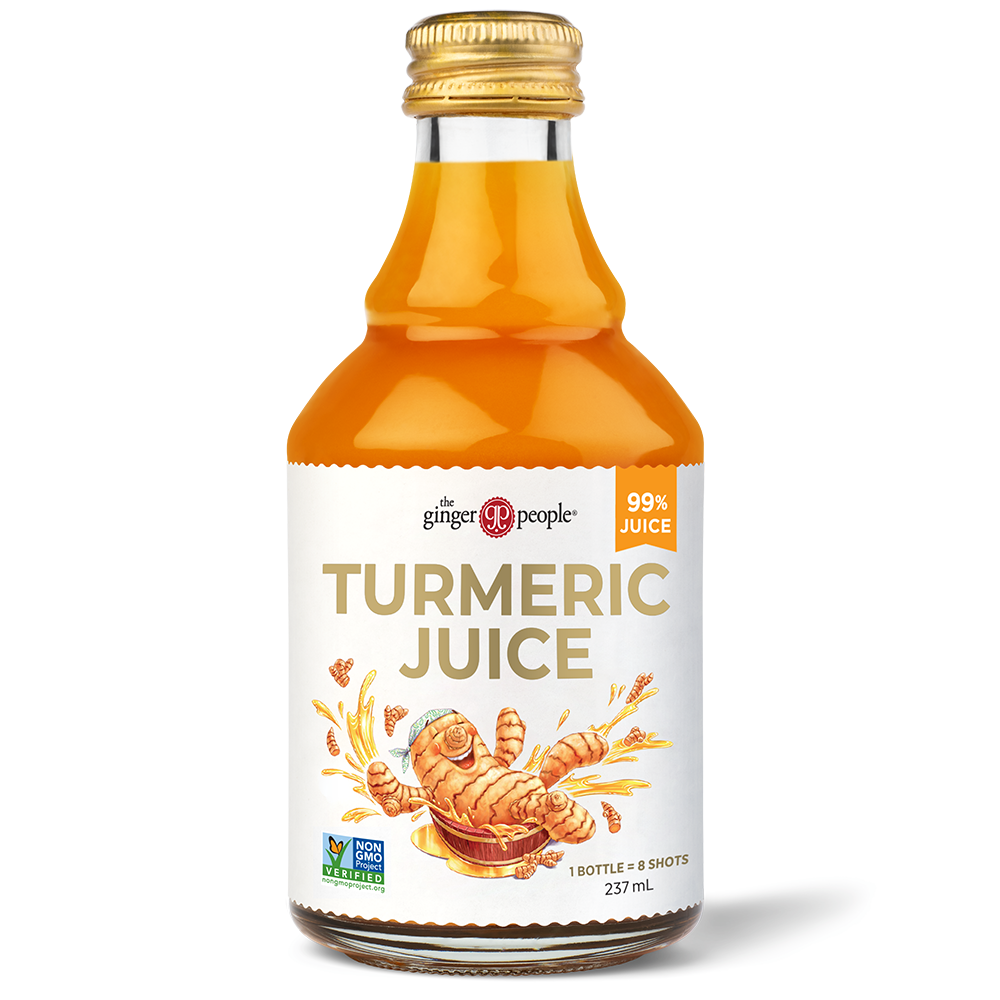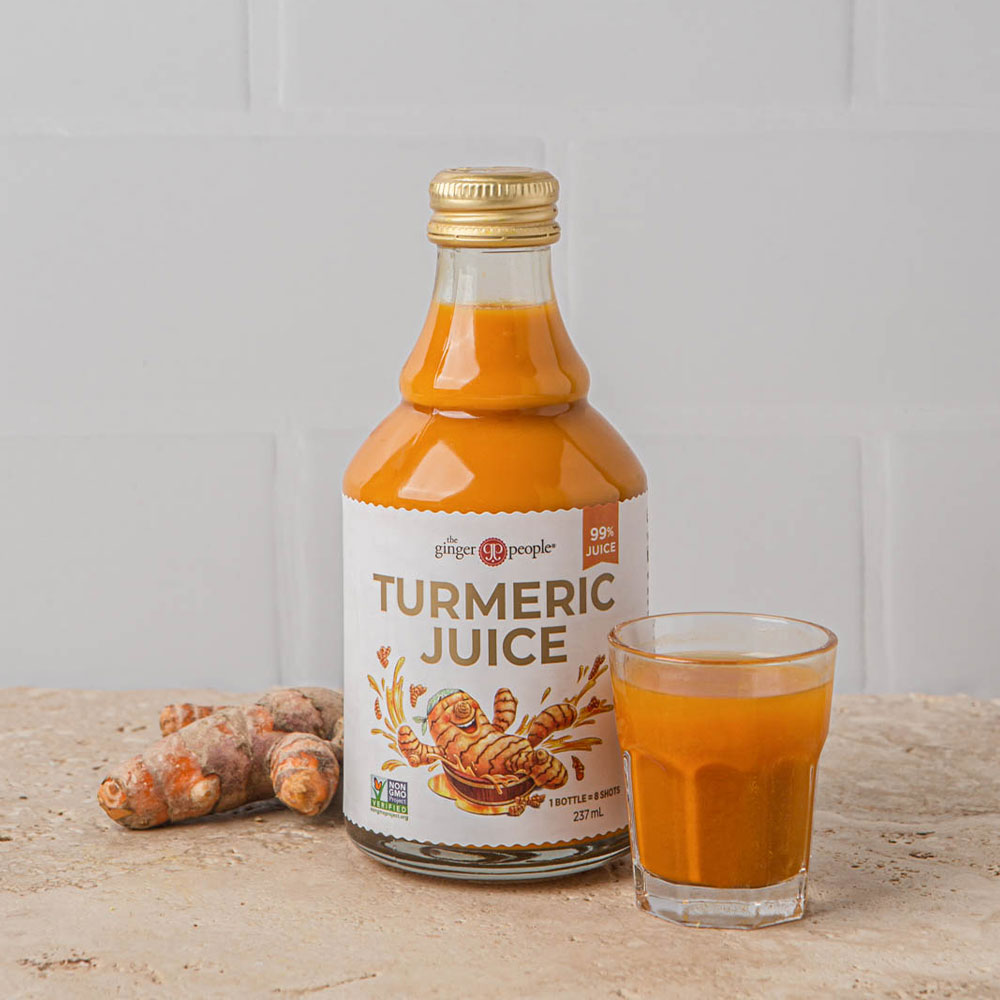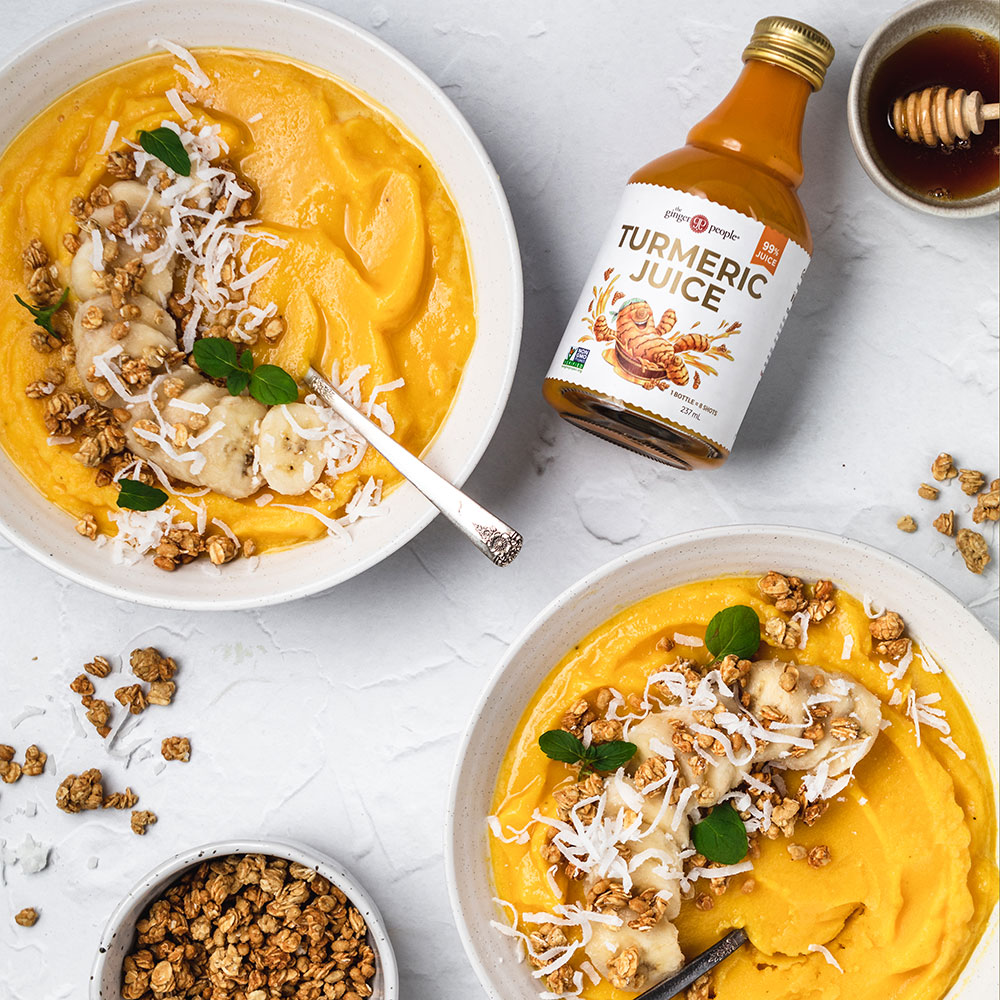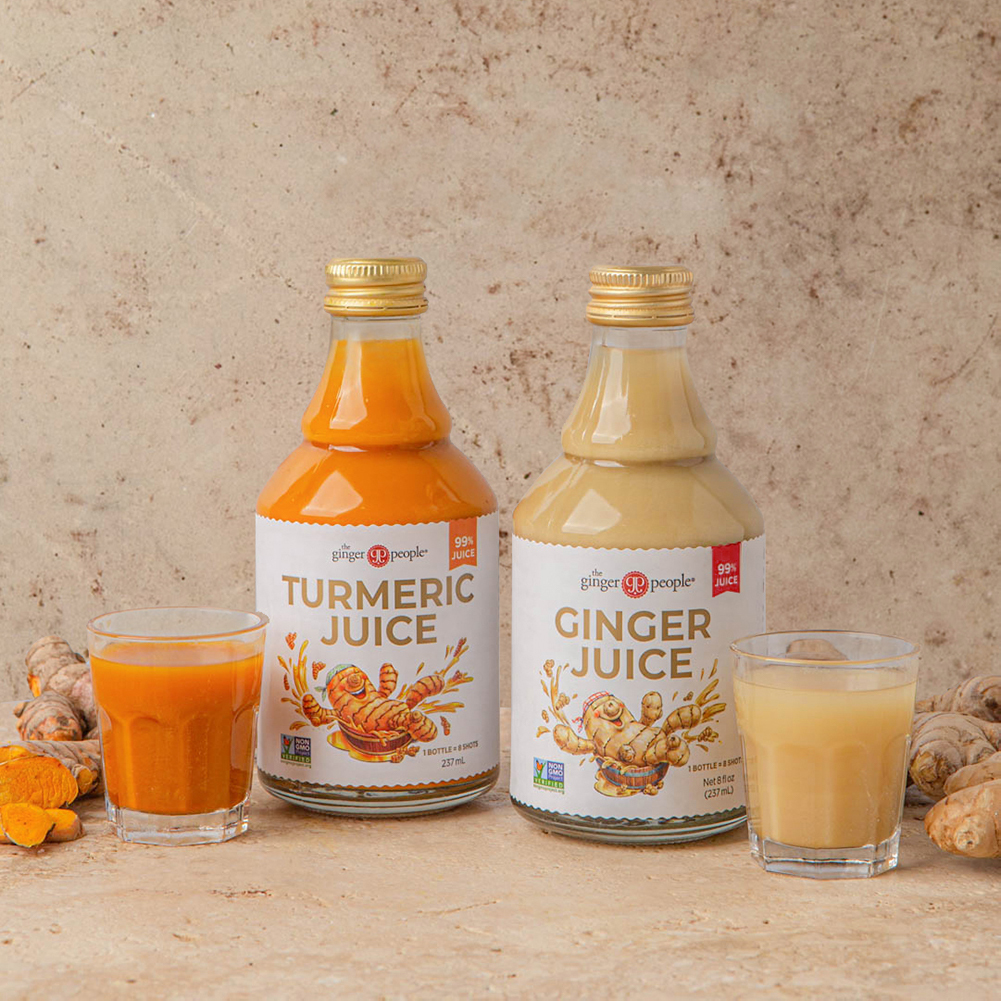 90171_FijiTurmericJuice_1_1000px
90171_FijiTurmericJuice_3_1000px
Turmeric Juice Smoothie Bowl-3 1000px
Ginger Turmeric Juice 237ml Group 1000px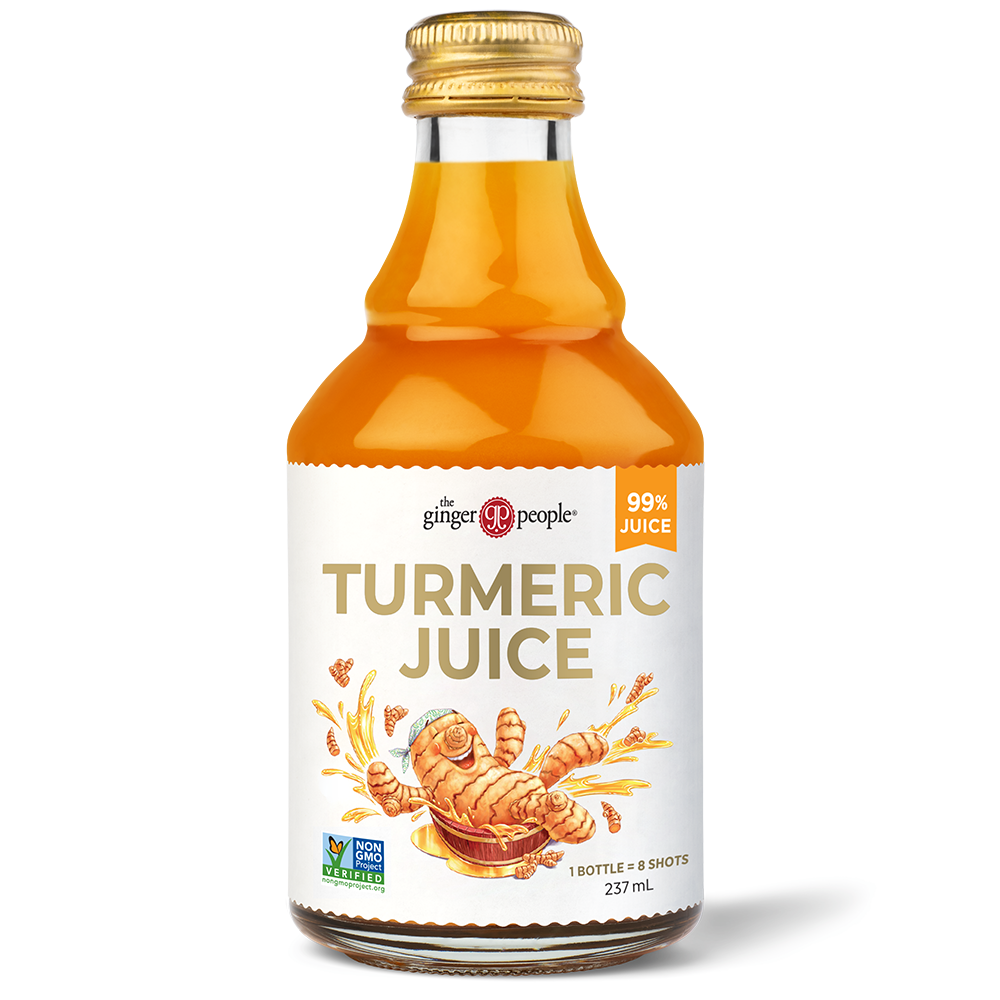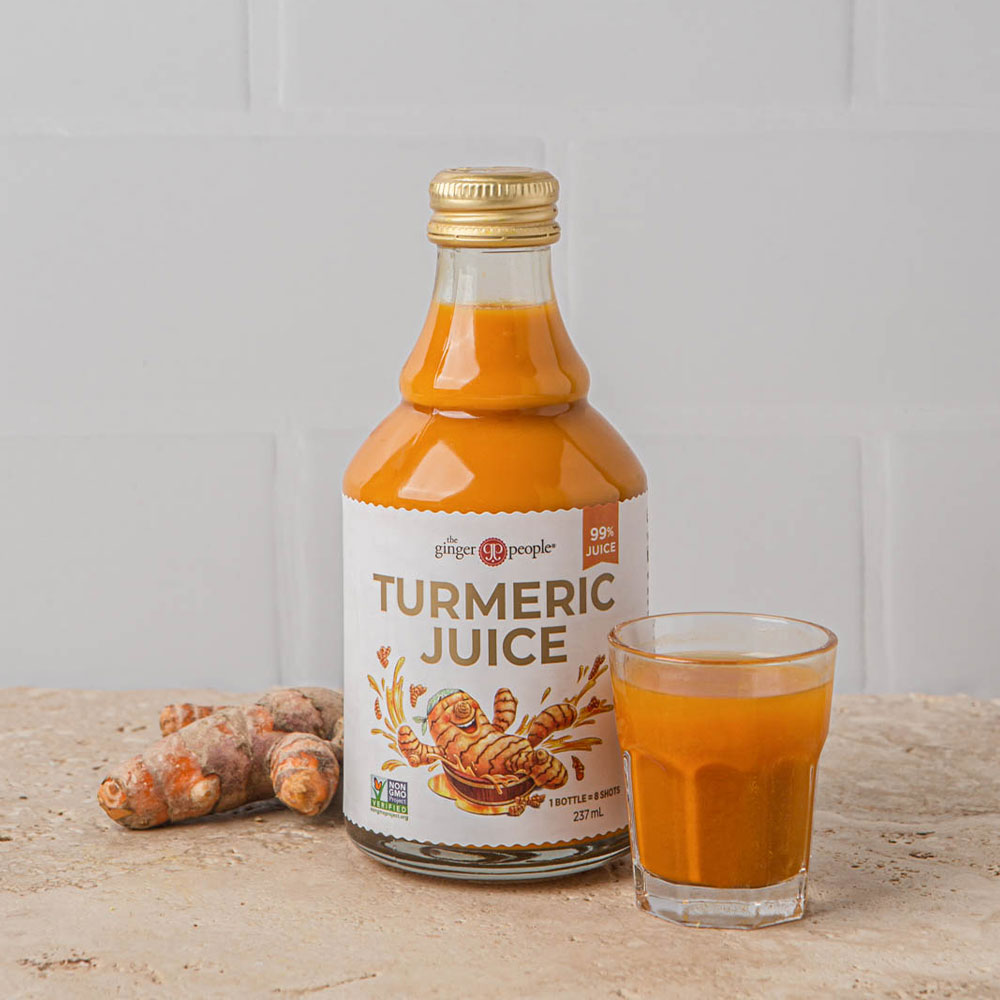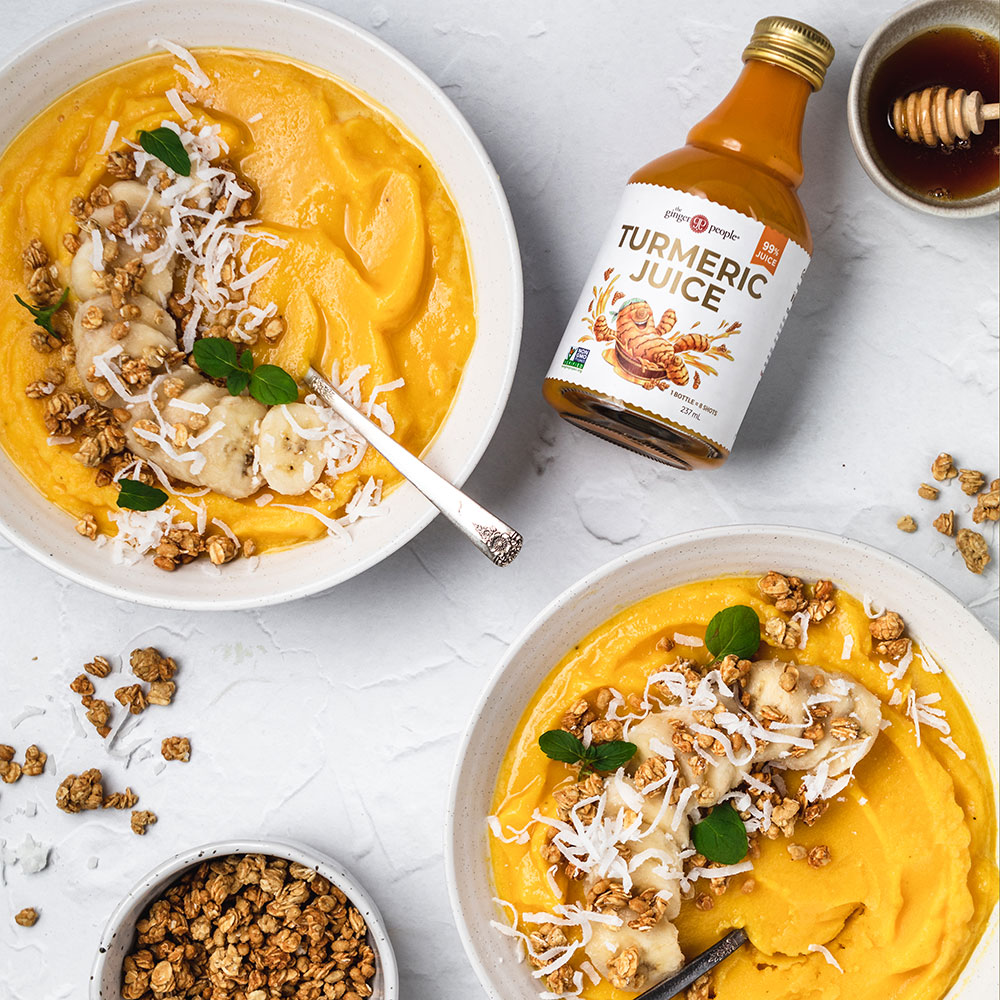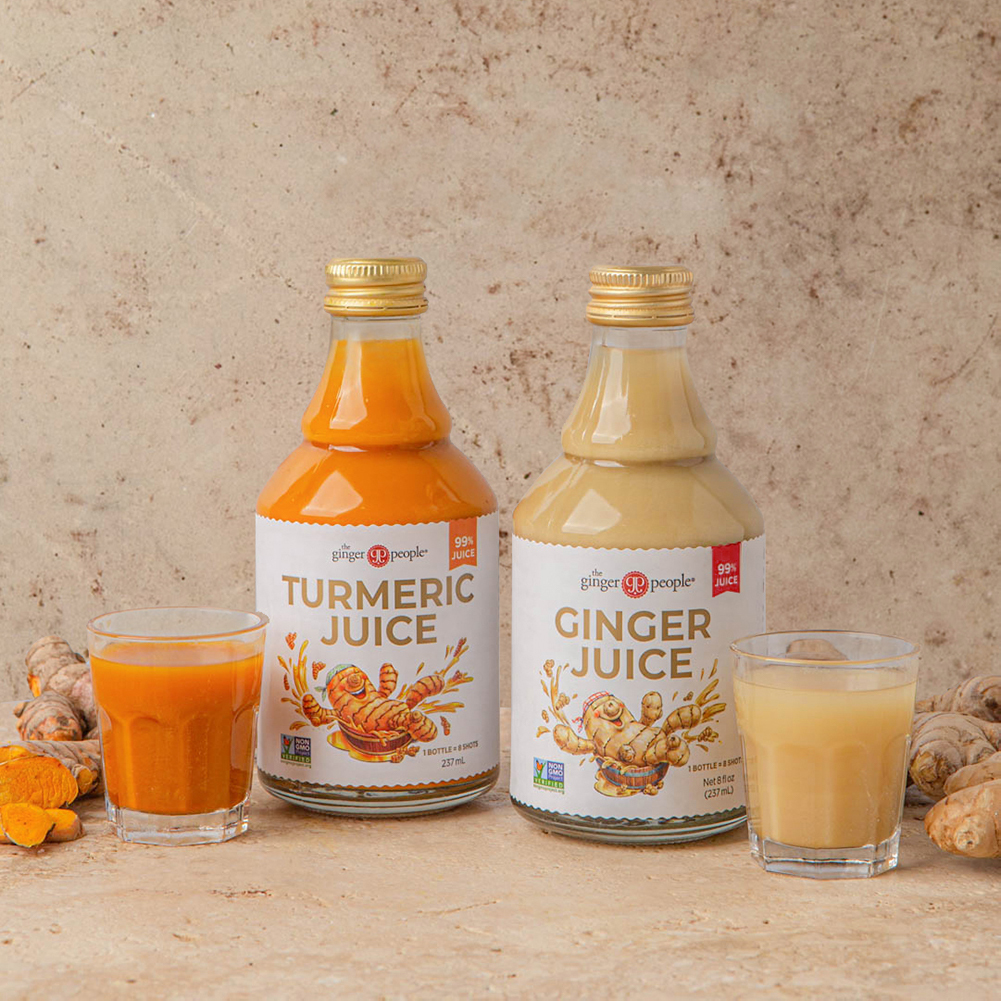 With this convenient juice, you can easily incorporate turmeric into your daily diet. Shoot straight for detox or add to beverages. Through a proprietary juicing process, we've retained valuable turmeric actives, yummy-earthy flavour and fabulous colour.
99% turmeric juice
Not from concentrate, no sugar or water added
Convenient – it's ready to use
Use in place of fresh turmeric

Made from wild, foraged Fijian turmeric

Create detox tonics, flavour water, smoothies, kombucha, tea, chai, golden milk
Flavour grains, rice, curry, soups, stews
Concoct vibrant turmeric cocktails
Non-GMO | Gluten Free | Vegan | Kosher
No artificial ingredients
Warning: Turmeric's incredible colour is a natural dye and stains surfaces and hands alike
Available format
PRODUCT DETAILS
INGREDIENTS: Turmeric (99%), citric acid: acidity regulator
Turmeric grown, juiced and bottled in Fiji
For added health boost: Add a pinch of black pepper or mix with The Ginger People's Ginger Juice. Black pepper and ginger increase the bioavailability of turmeric's superpowers.
1 tbsp turmeric juice = 2 tbsp fresh grated turmeric
1 teaspoon dried turmeric is equal to about 1 tablespoon turmeric juice
Refrigerate after opening. Once opened, for freshest flavour, use within 2 months
Unfiltered – shake well before using
NUTRITIONAL INFO
REVIEWS
There are no reviews yet. Be the first one to write one.