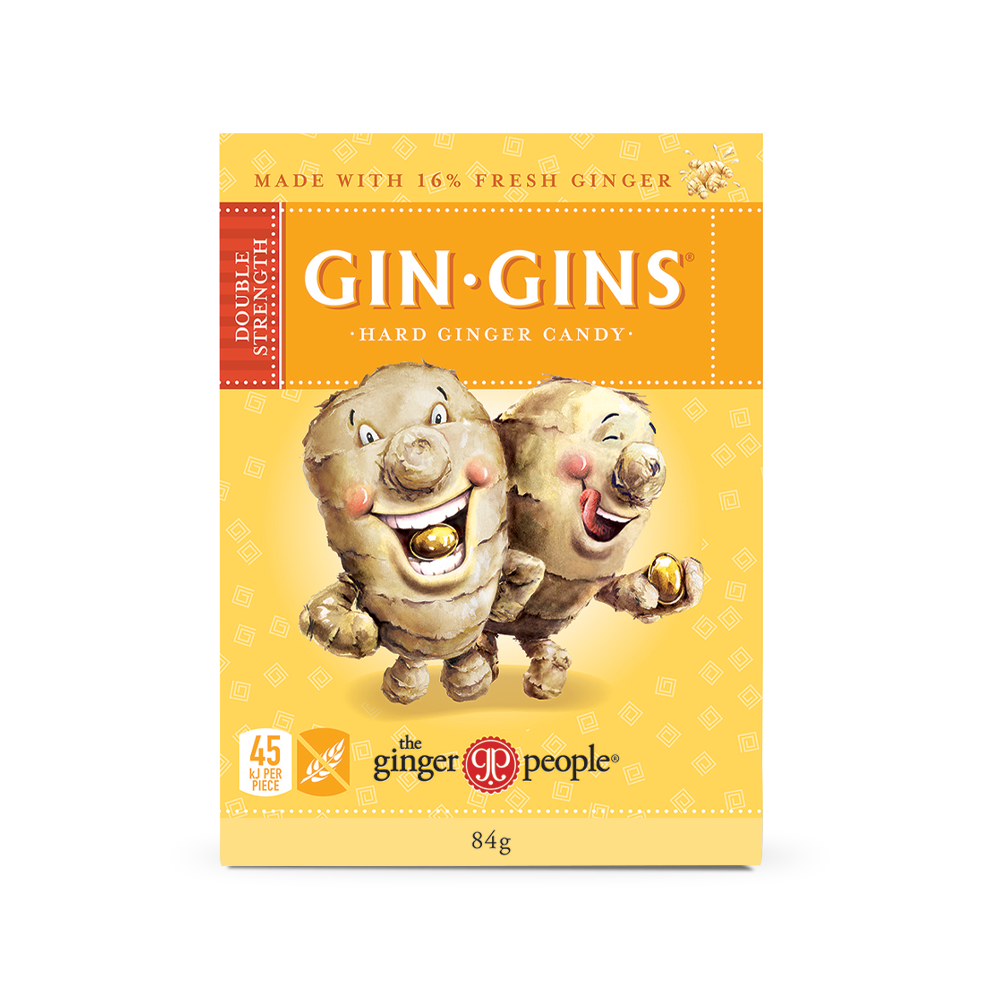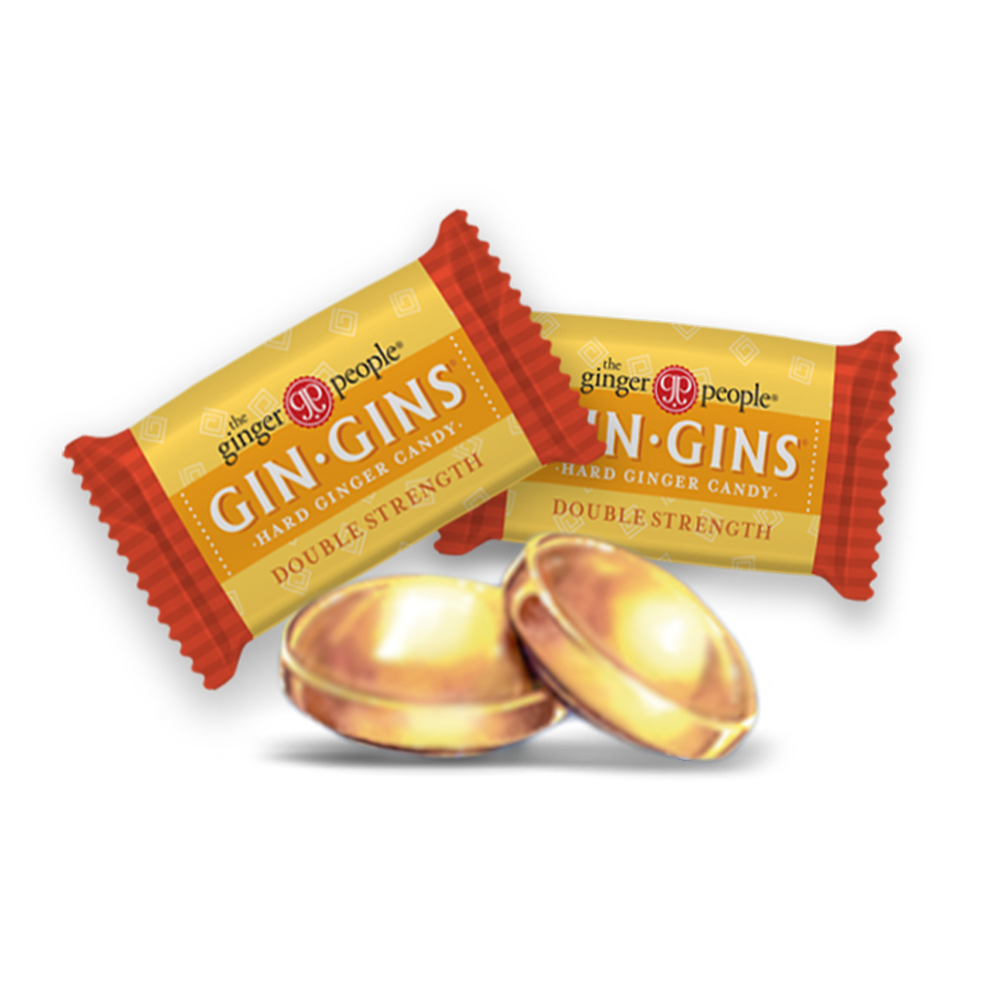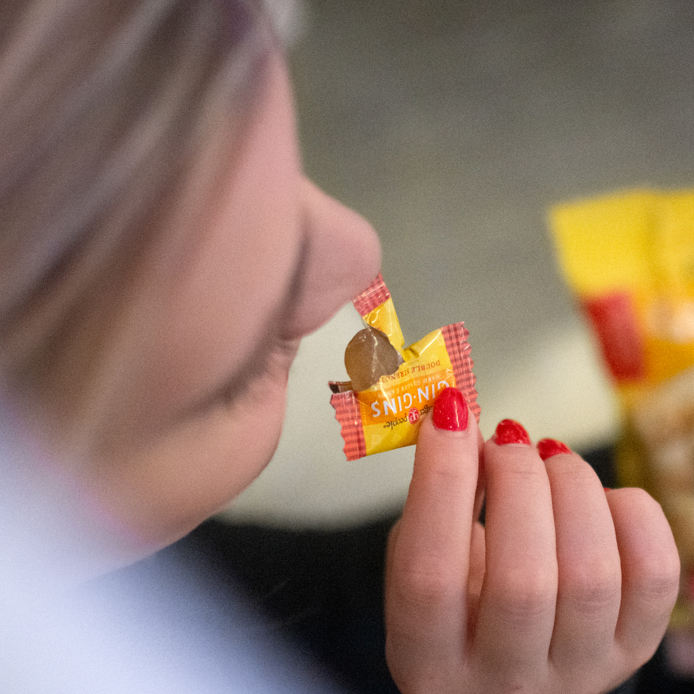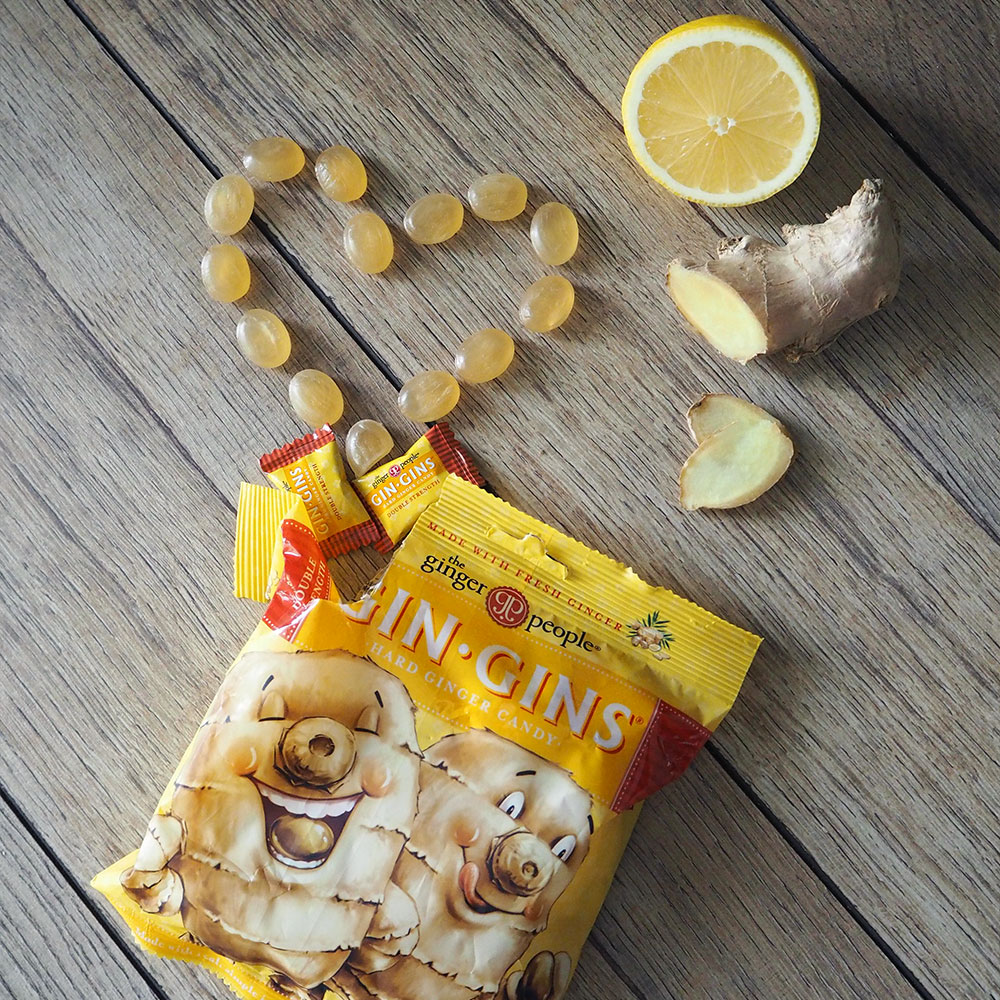 98105 GinGins Double Strength Hard Ginger Candy AU_1000px
GinGinsDoubleStrength_4_1000px
Gin Gins Double Strength Hard Ginger Candy
GinGinsDoubleStrength_2_1000px
GinGinsDoubleStrength_3_1000px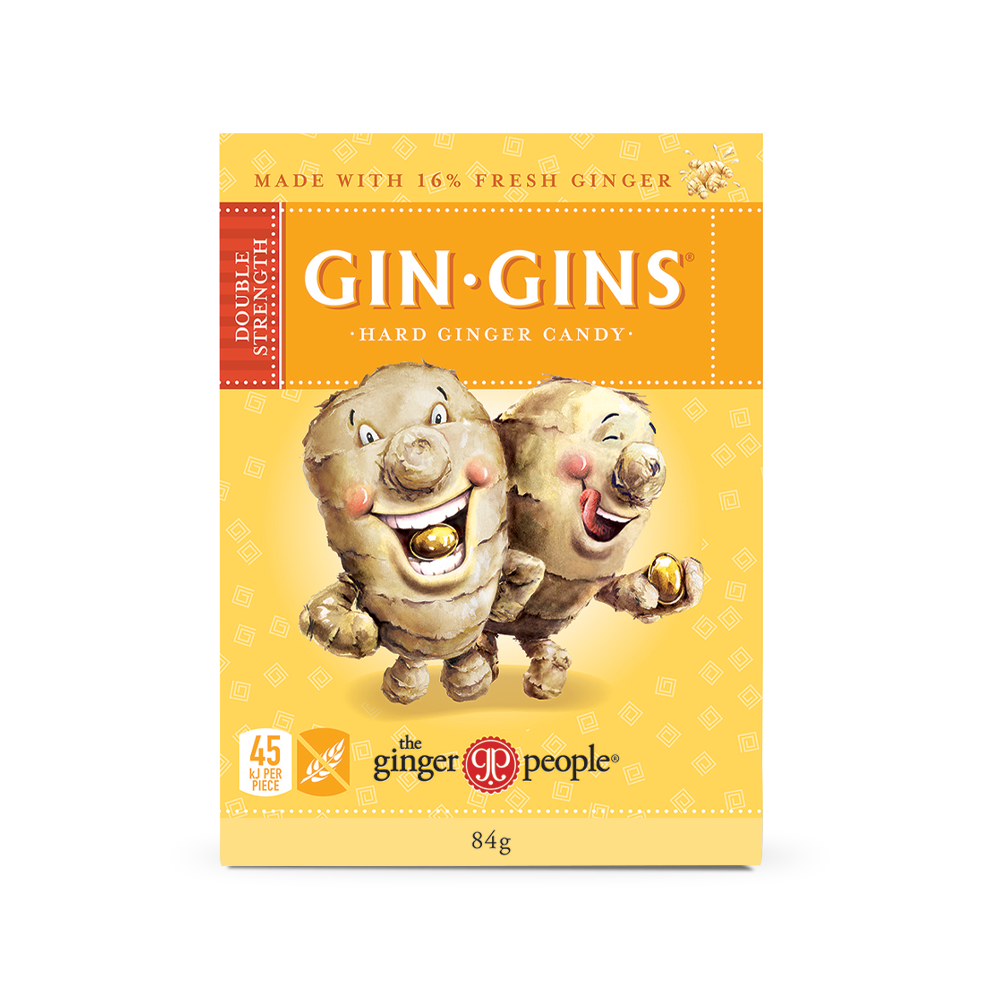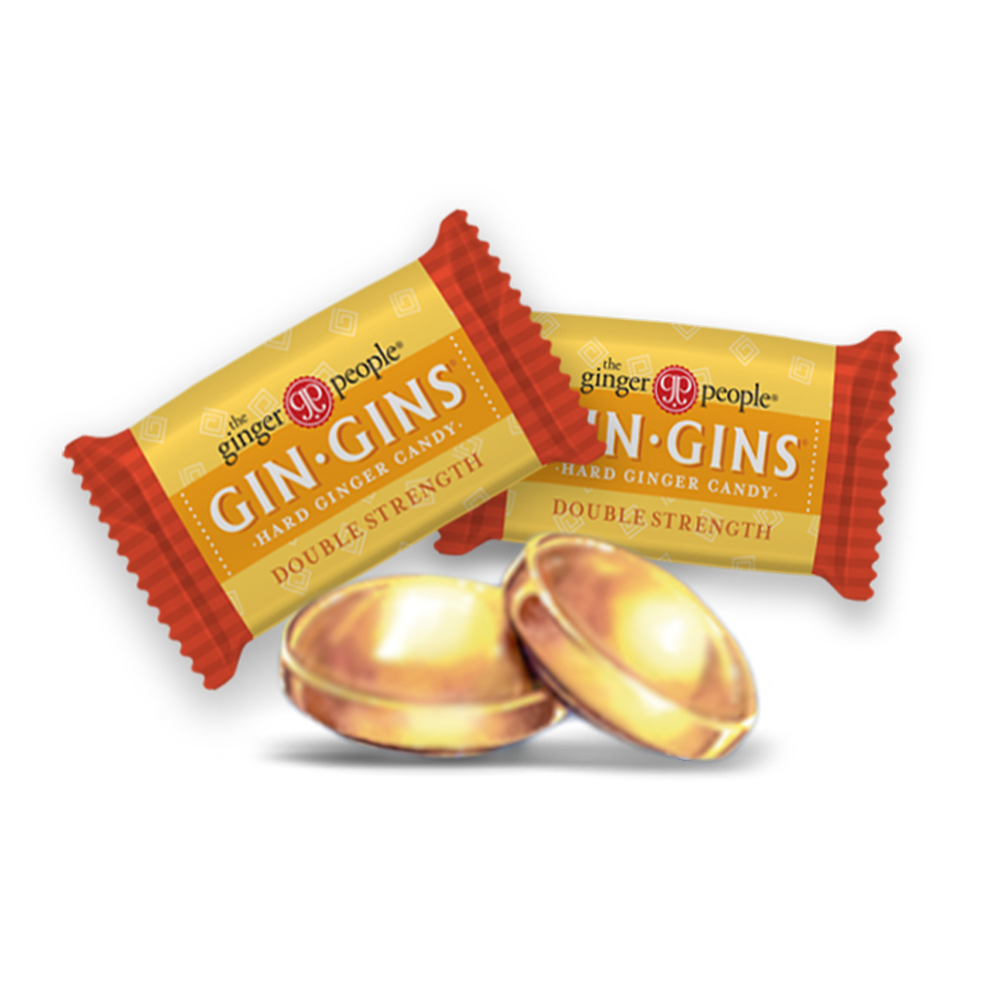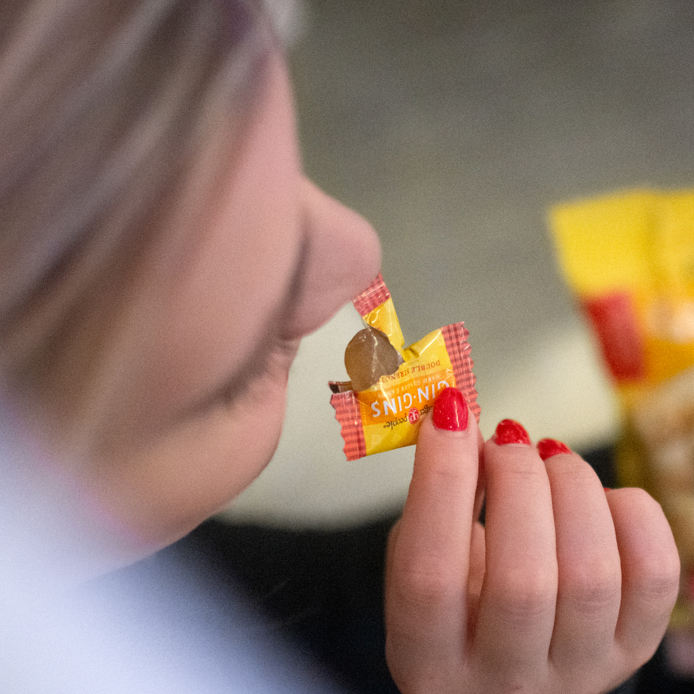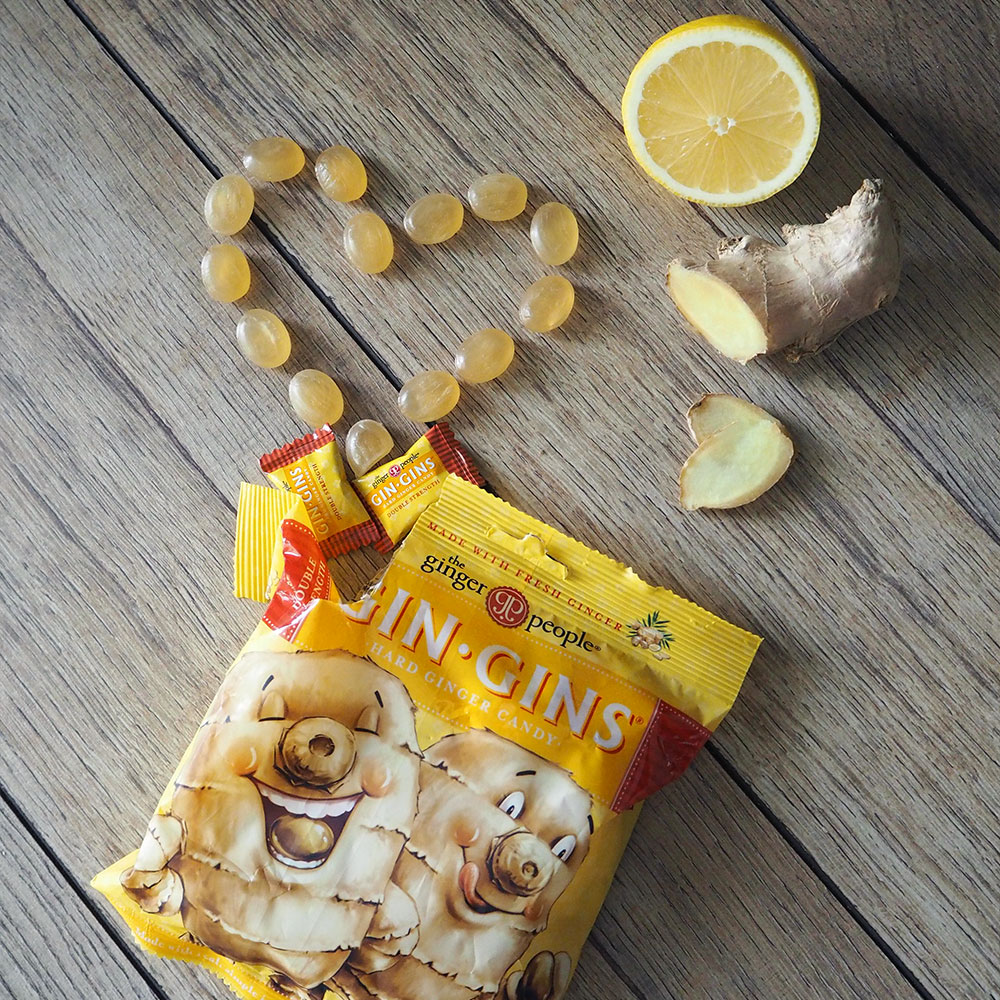 Gin Gins® Double Strength Hard Ginger Candy
A favourite amongst singers and folks with throat tickles, this double strength hard ginger candy delivers soothing, long-lasting pleasure. A tasty way to satisfy a spicy-sweet tooth.
Made with 16% fresh ginger – more than any other brand
Great for boredom, hoarseness, dry throat and coughing
Non-GMO   |   Gluten Free   |   Vegan
World's #1 selling ginger candy
No artificial sweeteners or sugar alcohols
Sustainably farmed ginger
Available format
PRODUCT DETAILS
INGREDIENTS: Cane sugar, glucose syrup, ginger (16%), salt.
Allergens: Made in a facility that also processes soy and peanuts
Made in Indonesia
Store in a cool, dry place
NUTRITIONAL INFO
REVIEWS
Loved the Gin Gins from my local health food store which is now closed so I ordered via your website link to Amazon and was very disappointed to receive repackaged product. Wish I'd read the Amazon reviews before I wasted my money with G&R Specialty. I'd never buy from them again. Looks like this is rejected or old product in a clear bag instead of the original yellow bag. Not a good match for your brand. I'd appreciate your sending me the 1 pound bag of double strength hard that I paid for and did not receive.
Gin Gins are the shit I would pay 50 bucks for a Gin Gins shirt when I get off busting my ass at work go home bong loads brews and the Gin Gins they are loyal.
I have been struggling with severe acid reflux for years and had been on prescription Nexium far longer than recommended. Then moved onto just OTC Pepcid and generic Omeprazole, again, far longer than recommended and in double doses and still woke up in the middle of the night choking on acid. When the whole lawsuit came about regarding Zantac and cancer, I was so worried because I have a toddler to raise still. Well, I remembered that the chews helped me during pregnancy so I figured let just see if I can use these instead. And they work BETTER than any of the prescriptions. No more coughing and choking or burning throat from the acid. I can just sleep. I have tried natural remedies for everything and some work a little, others don't. But when something works better than a prescription strength product, I have to share the experience. Thank you so much for literally changing my life!!!
I recommend these exclusively for my Midwifery practice!