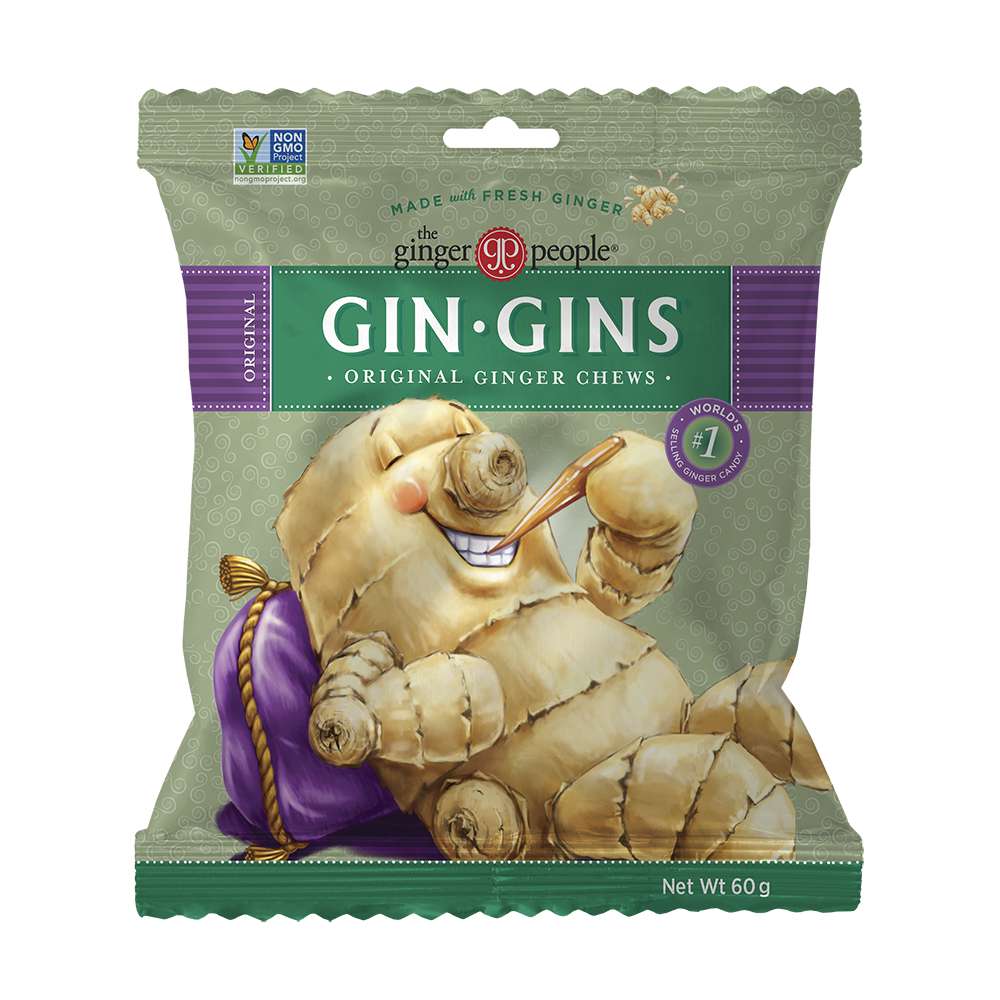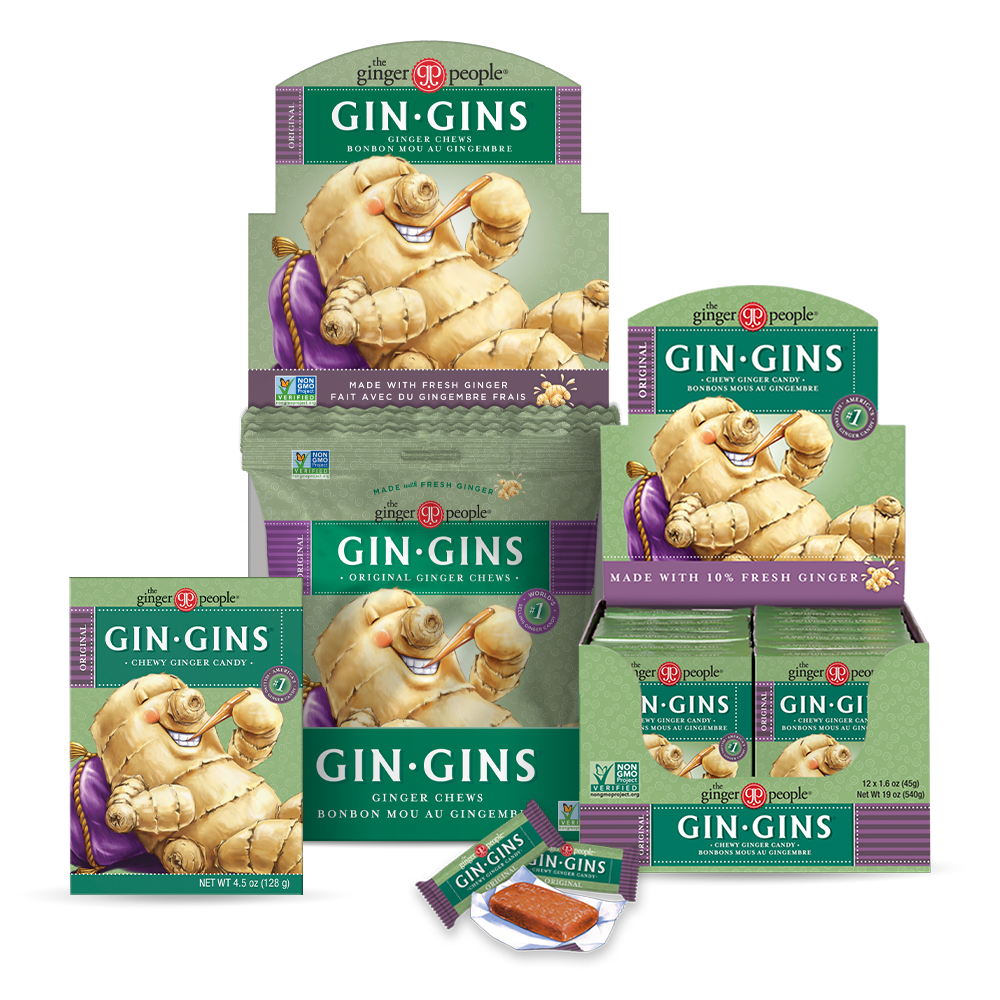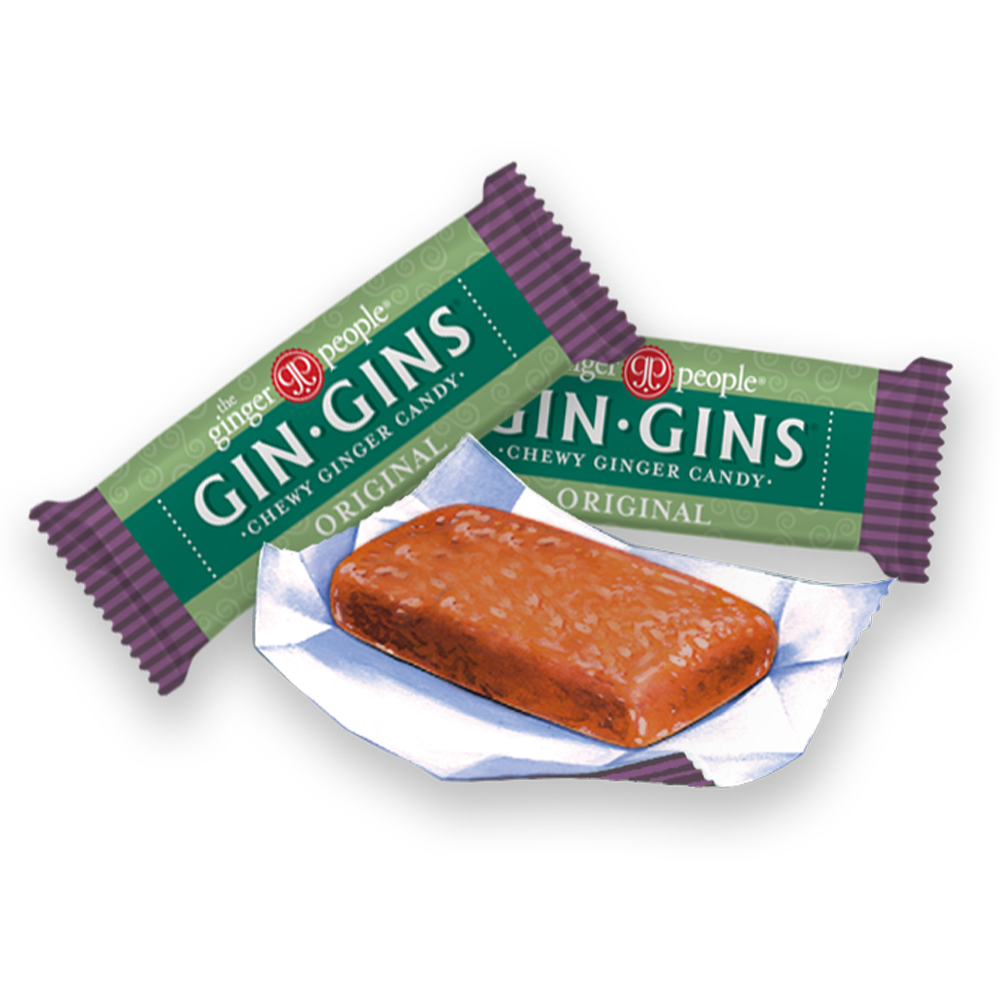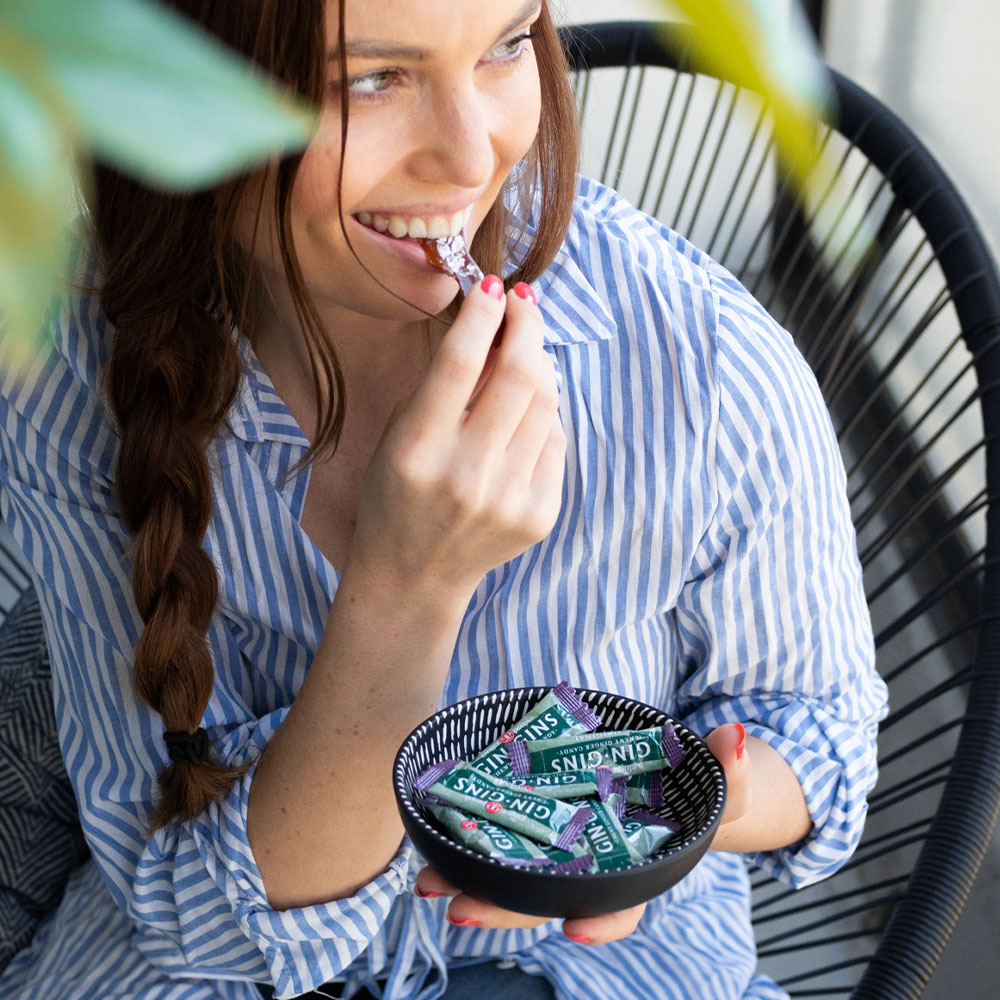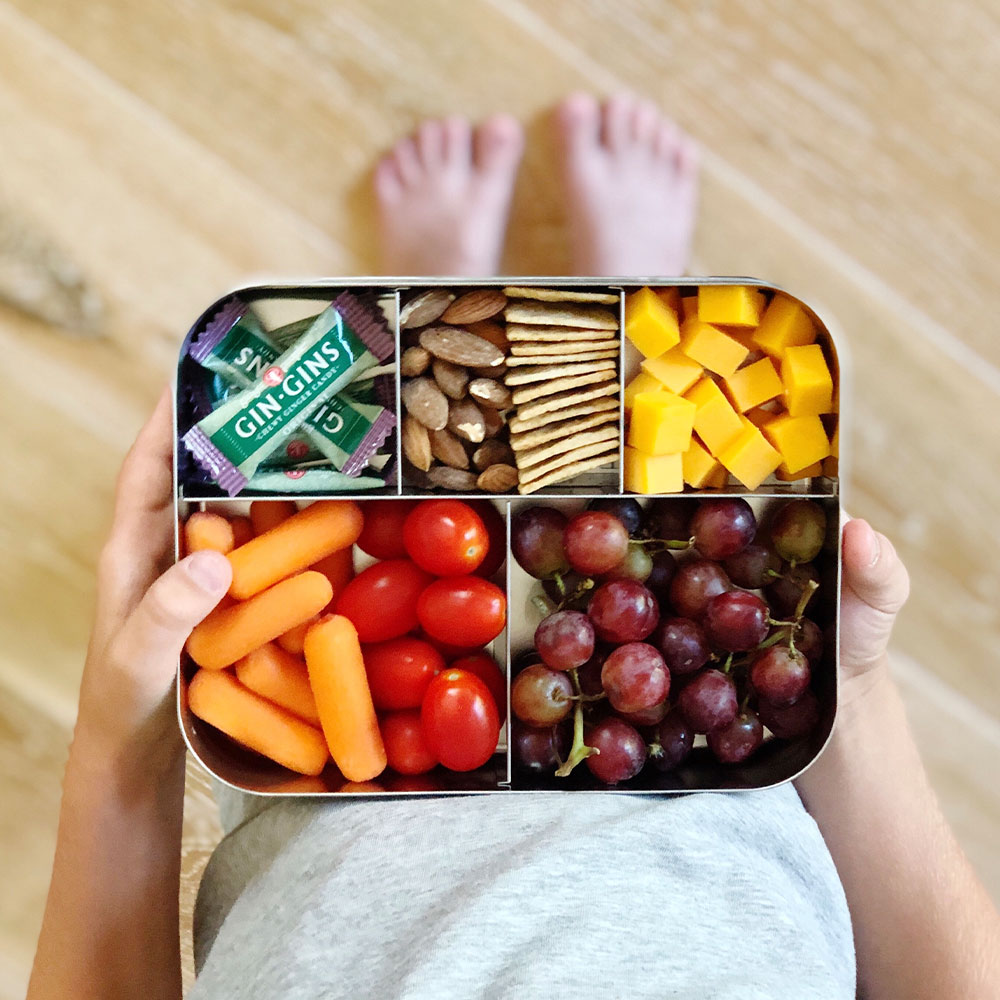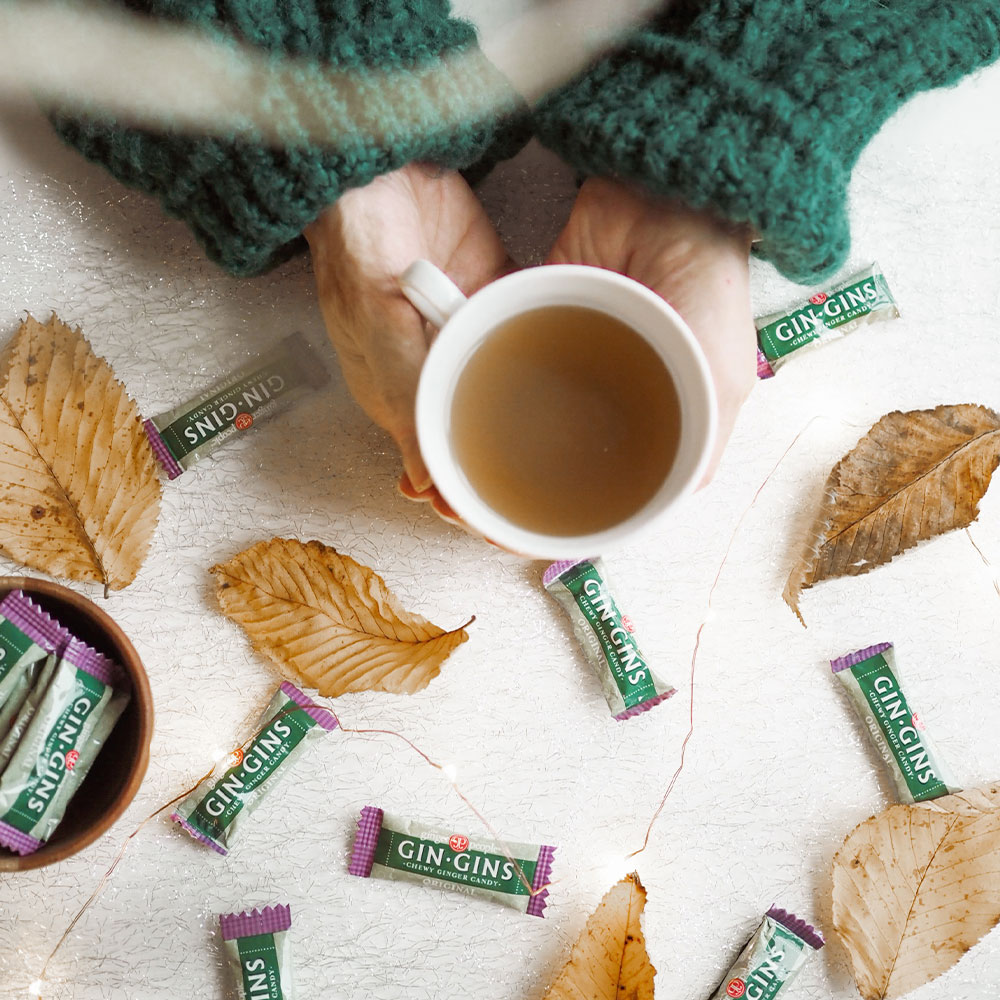 98202 GinGins Original AU_1000px
AU-GinGins-Original-Family-Image
GinGinsOriginalGingerChews_4_1000px
GinGinsOriginalGingerChews_1_1000px
GinGinsOriginalGingerChews_2_1000px
GinGinsOriginalGingerChews_3_1000px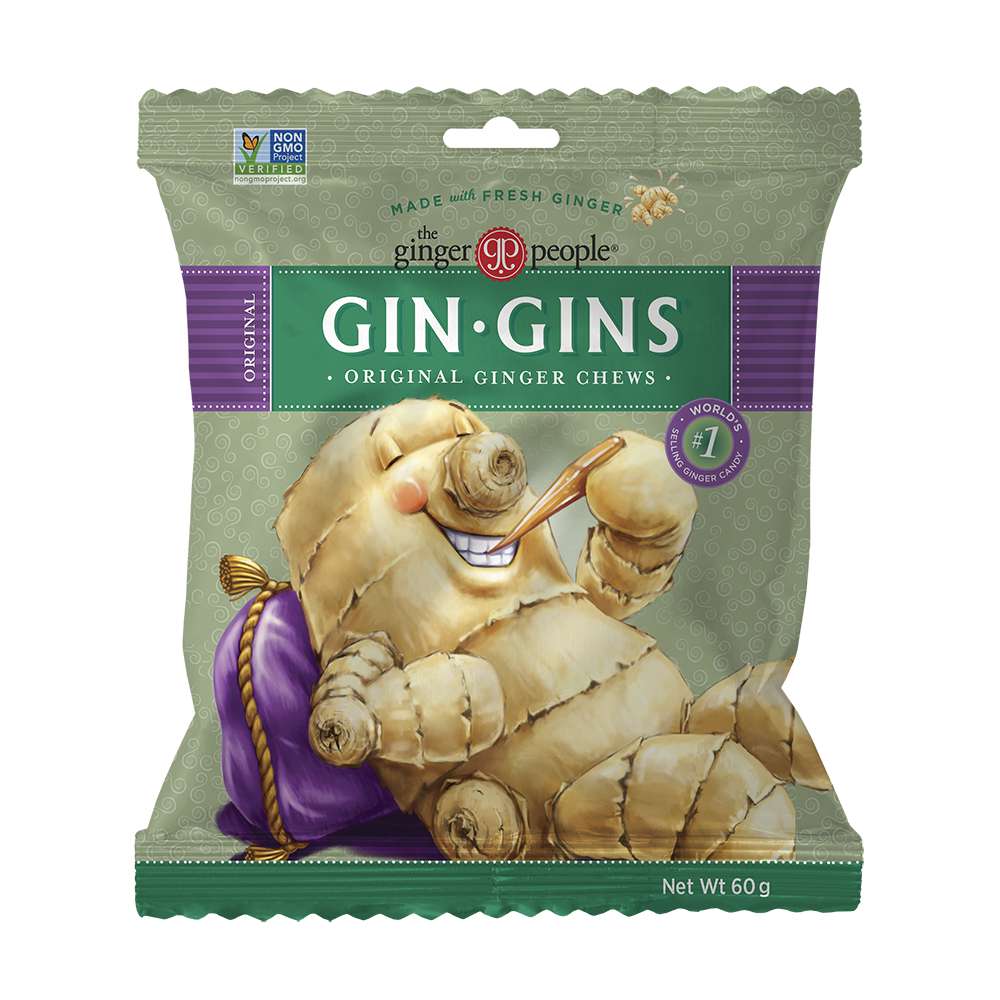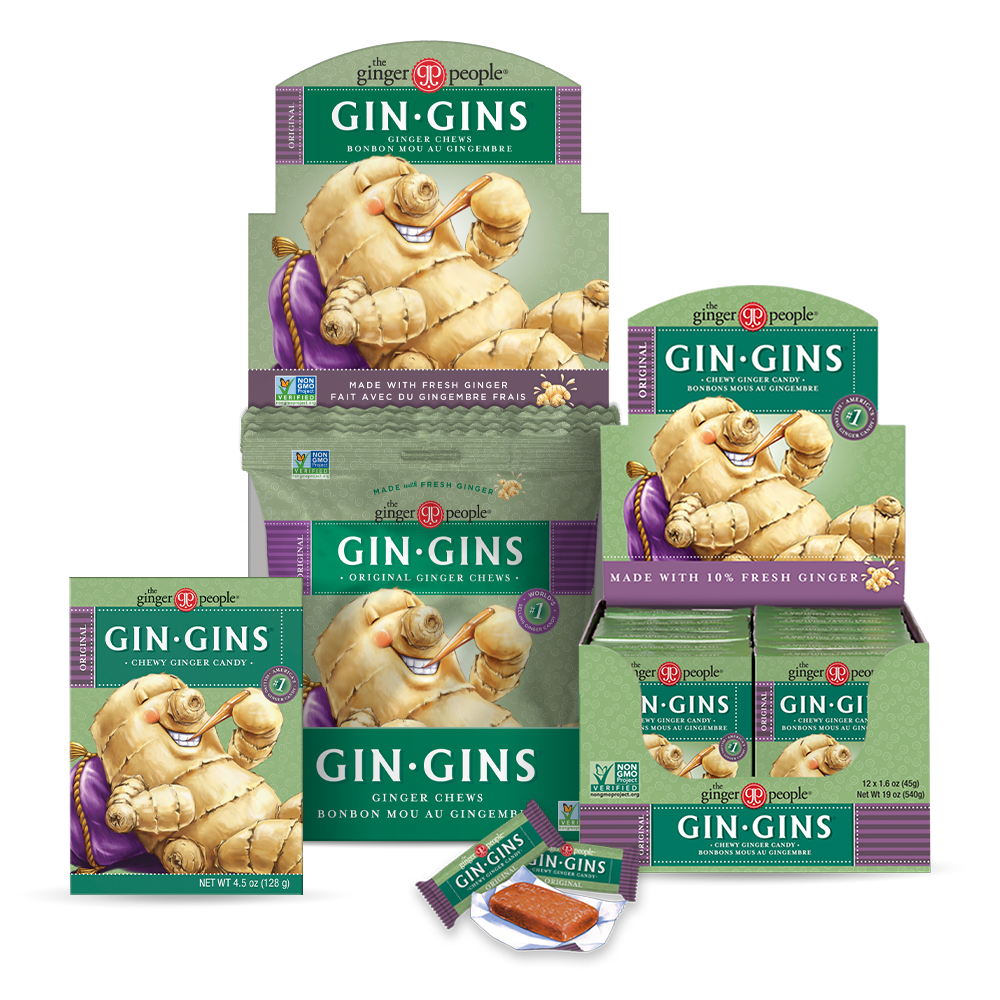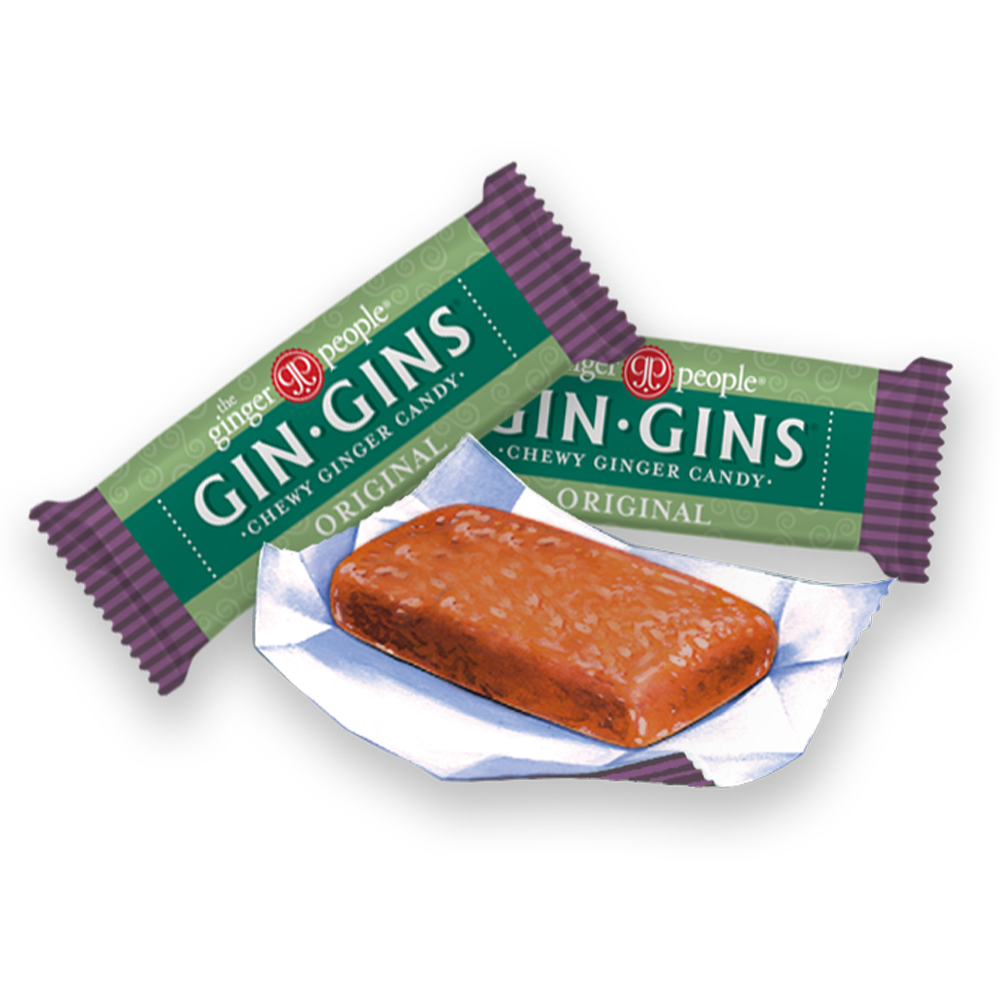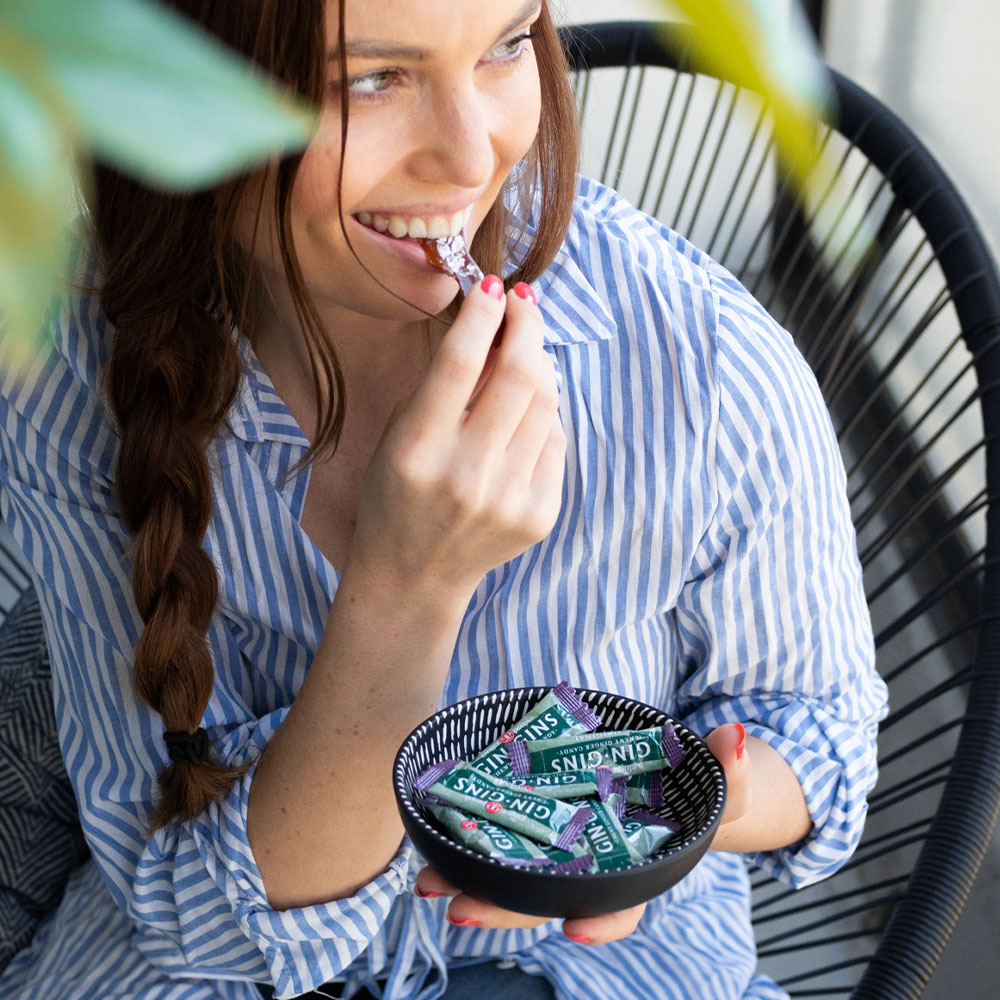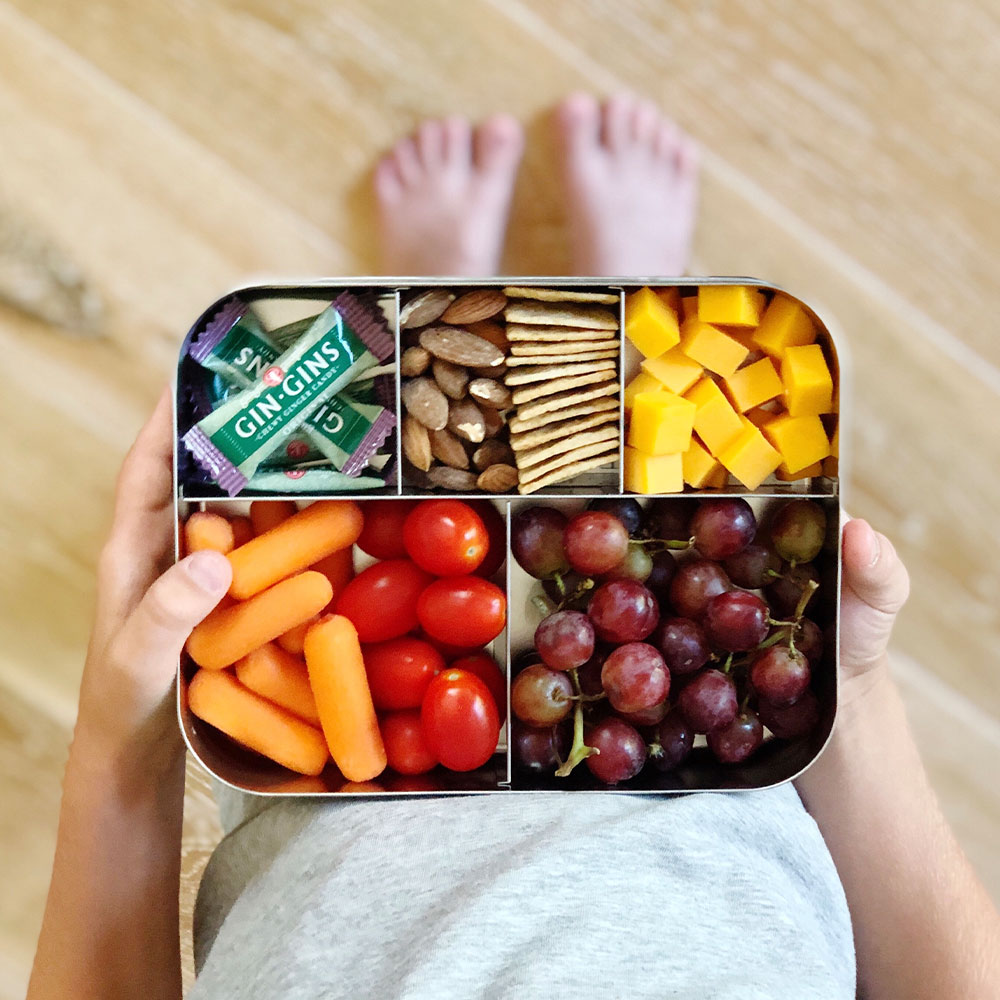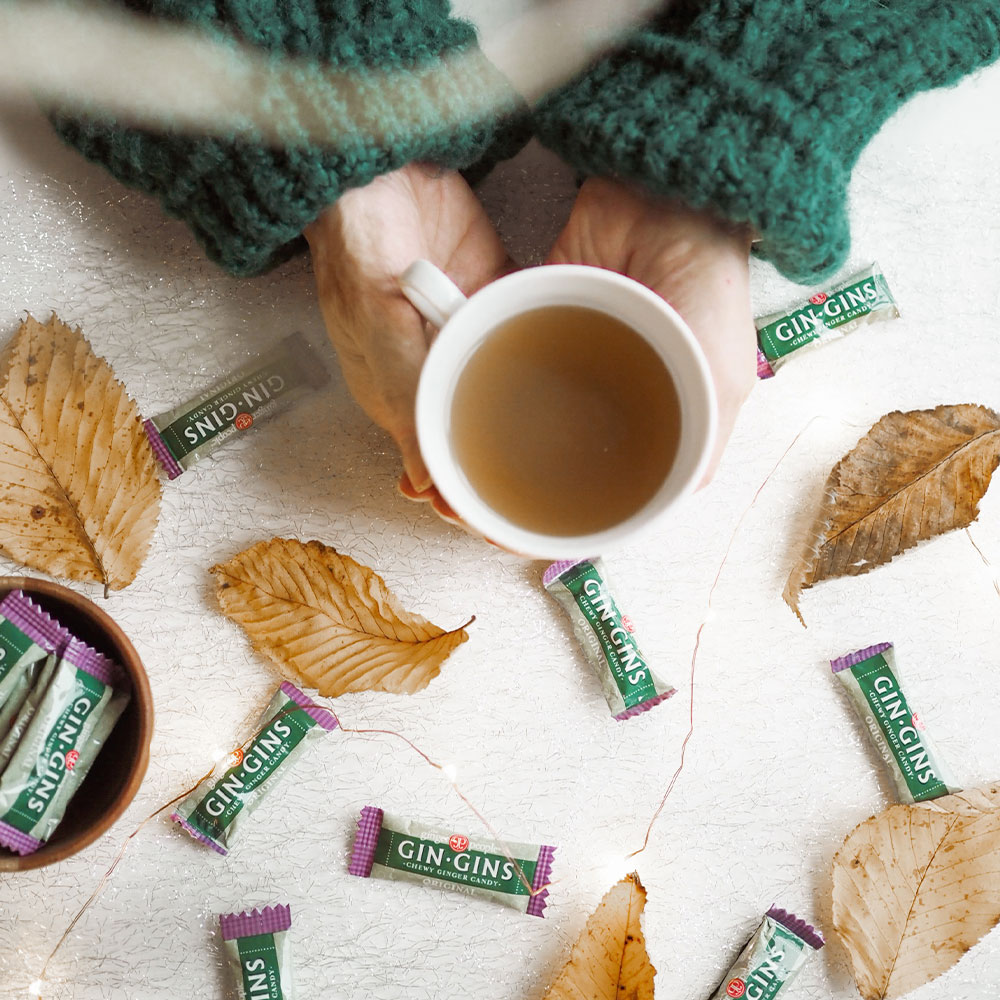 GIN GINS® ORIGINAL GINGER CHEWS
Spicy-sweet, chewy treats. Whether you're tending a bellyache, a bout of nausea or simply indulging yourself, always have these yummy ginger sweets in your stash.
Made with 10% fresh ginger – more than any other brand
Great for travel and nausea-related conditions
Non-GMO | Gluten Free | Vegan
World's #1 selling ginger candy
Sweetened with sustainable sugar – nothing artificial
Sustainably farmed ginger
Available formats
84 g box
60 g bag
42 g box
PRODUCT DETAILS
INGREDIENTS: Cane sugar, glucose syrup, ginger (10%), tapioca starch, rice flour, soy lecithin, salt, citric acid. CONTAINS: SOY.
Allergy Advice: Made in a facility that also processes peanuts.
Made in Indonesia
Store in a cool, dry place
NUTRITIONAL INFO

REVIEWS
I tried these in a whim. I like ginger! Oh my goodness. Not only do they taste fantastic, but the texture of the chews is amazing. I find myself craving the texture almost as much of the flavor. I also find the cane sugar to be a more honest sweetness.
Found these randomly on a road trip in a Cracker Barrel when I was having motion sickness from being in the car. Delicious!
I had chronic sinus infections. I would get 5-6 sinus infections a year. Antibiotics were no longer working and causing stomach problems. I started a health journey and several Ginger People products (to the include ginger juice, shots, and candy chews) played a vital role in my recovery to where now I might get 1 sinus infection every two years!
I love gin gins ginger candy. Its so satisfying. Yummy!!