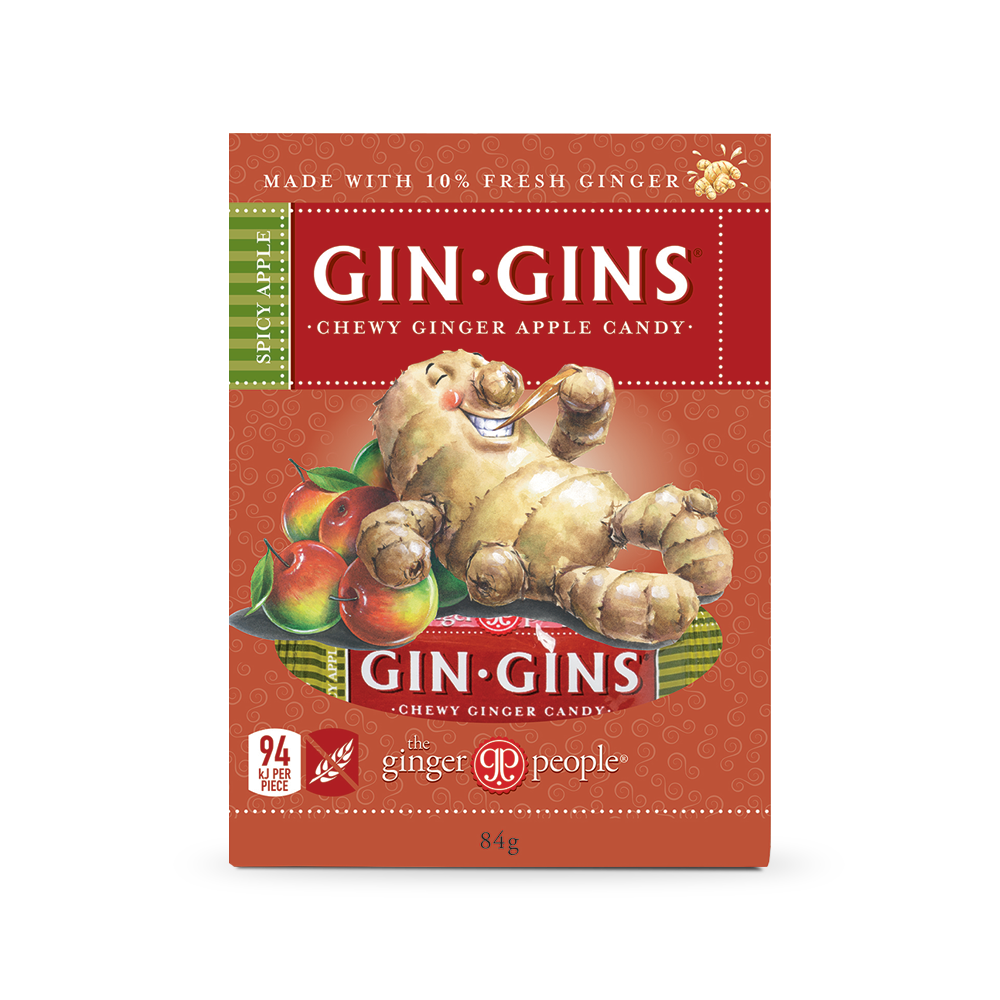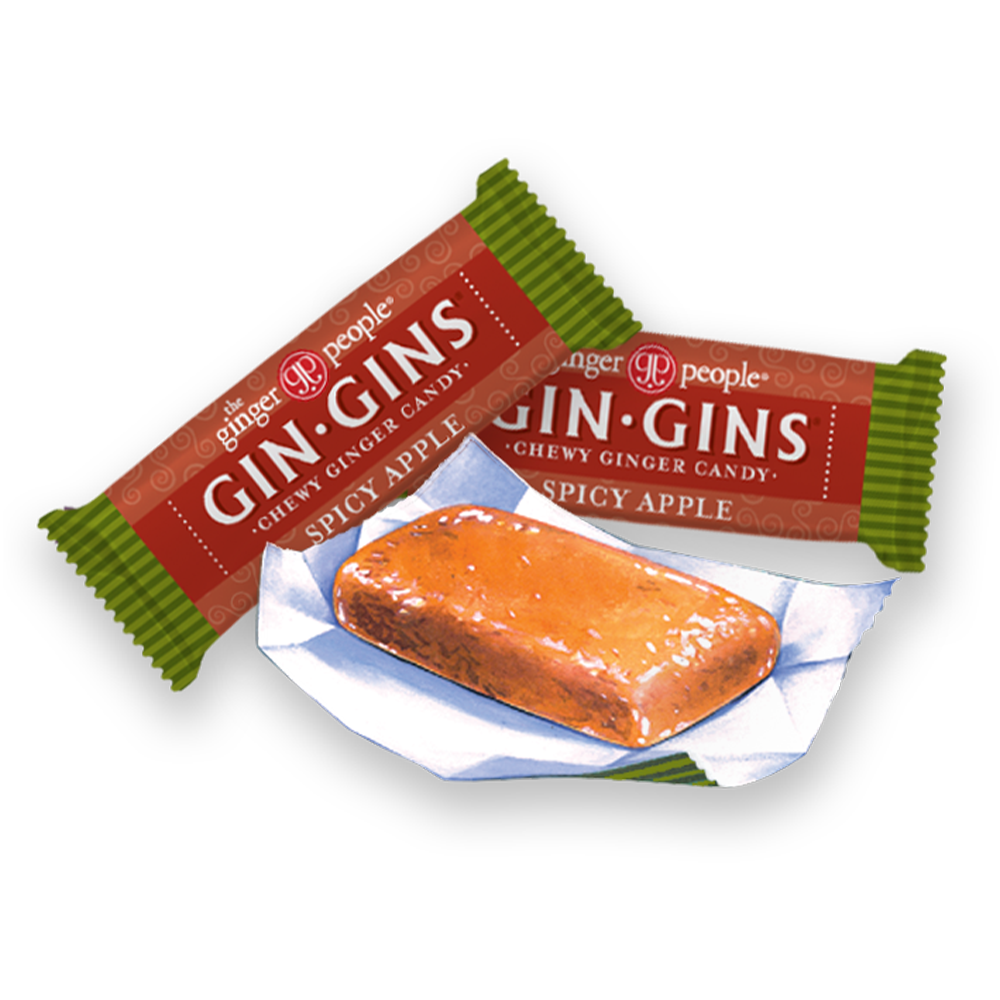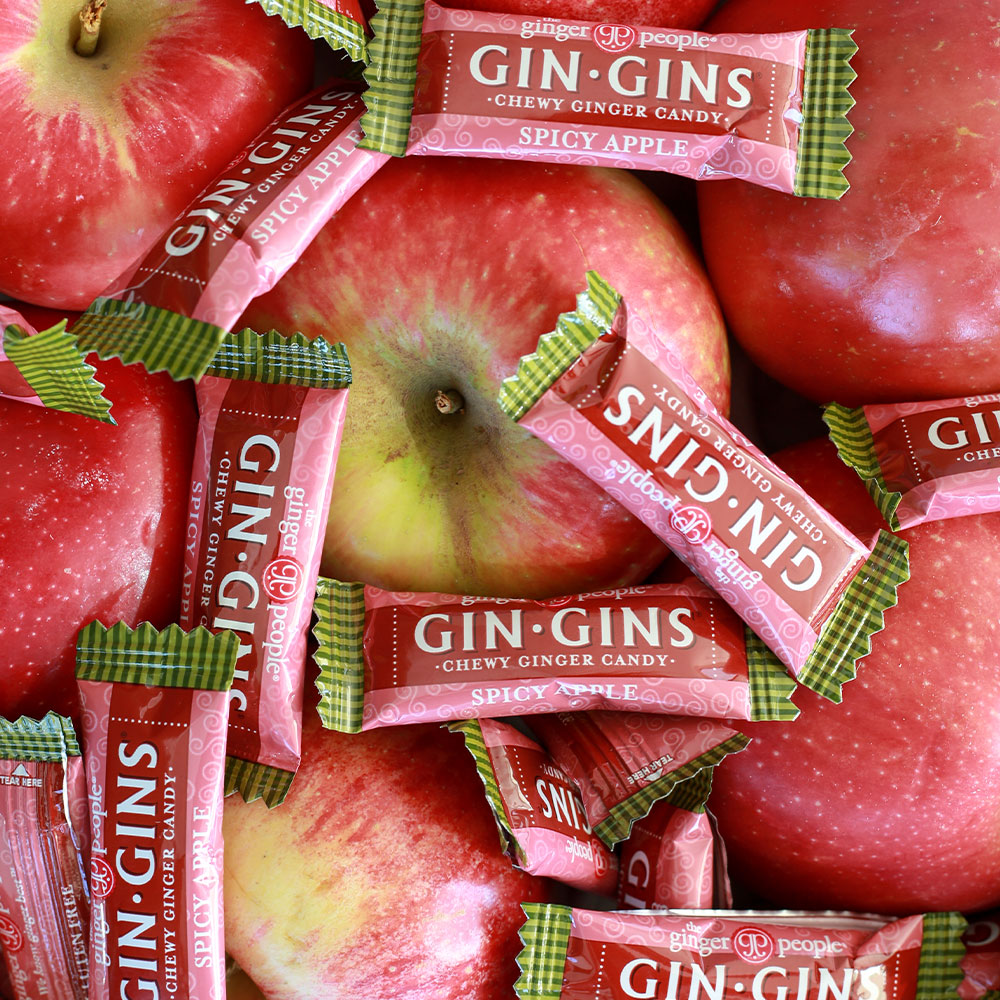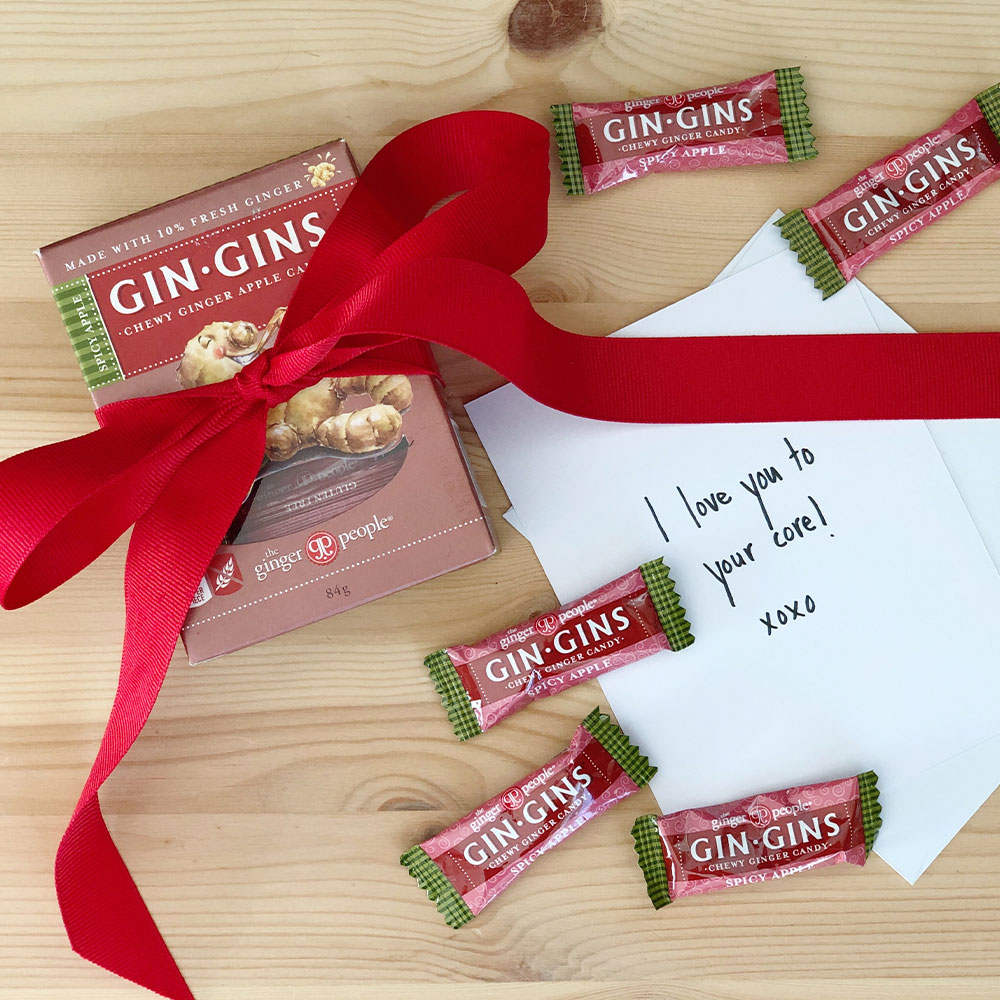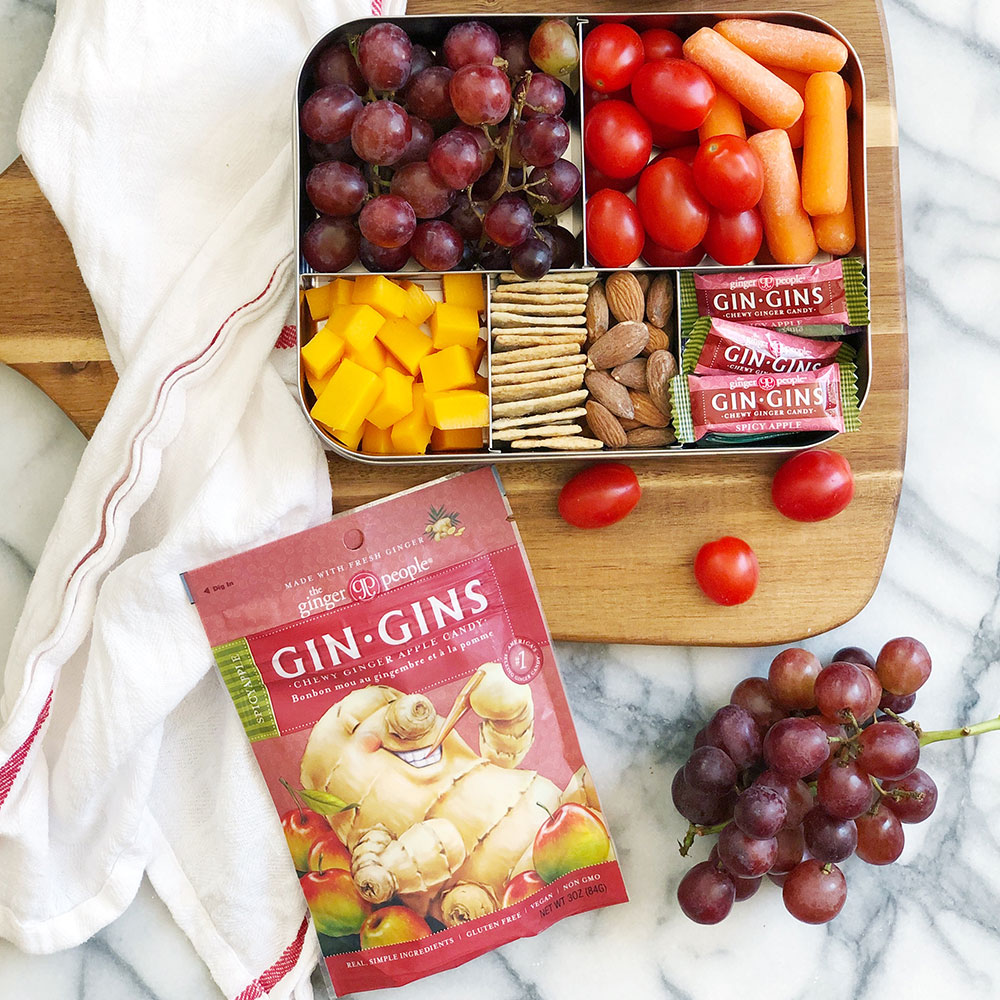 98103 GinGins Spicy Apple Ginger Chews AU_1000px
90503_GinGinsSpicyAppleGingerChews_6_1000px
90503_GinGinsSpicyAppleGingerChews_1_1000px
90503_GinGinsSpicyAppleGingerChews_4_1000px
90503_GinGinsSpicyAppleGingerChews_2_1000px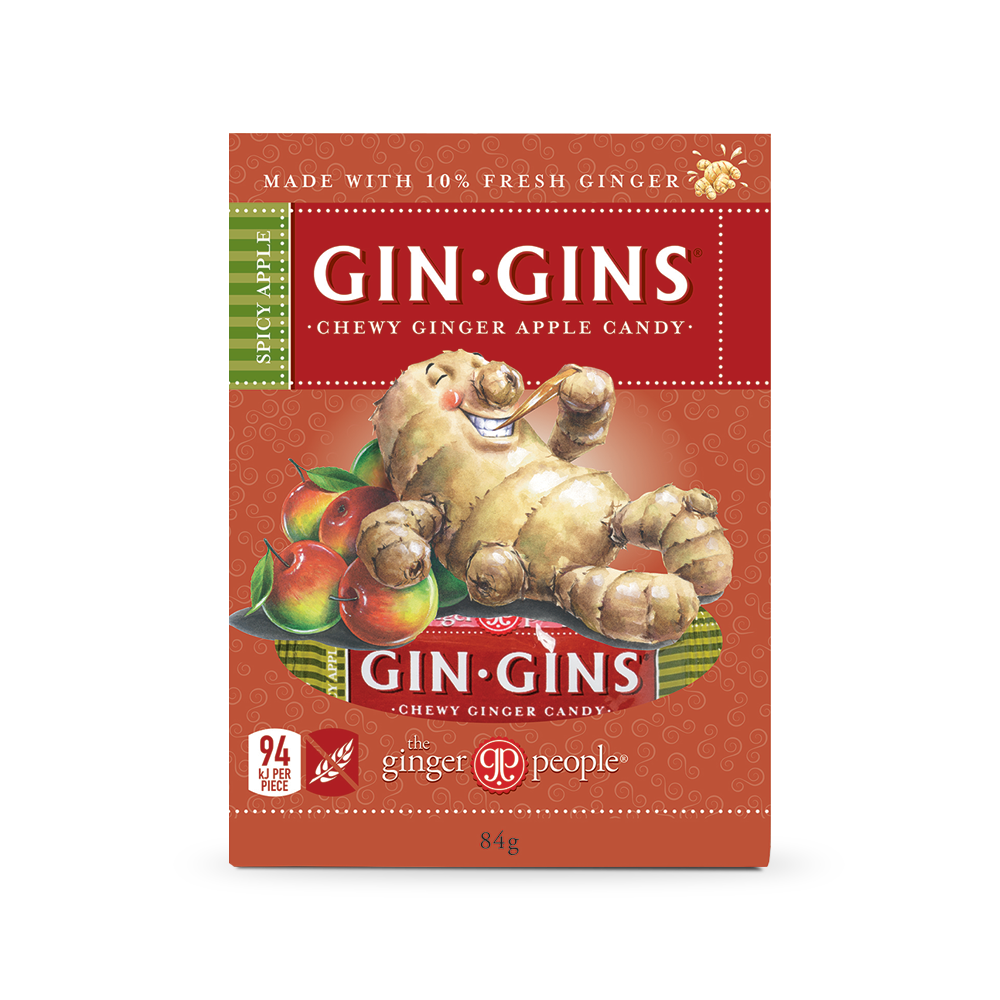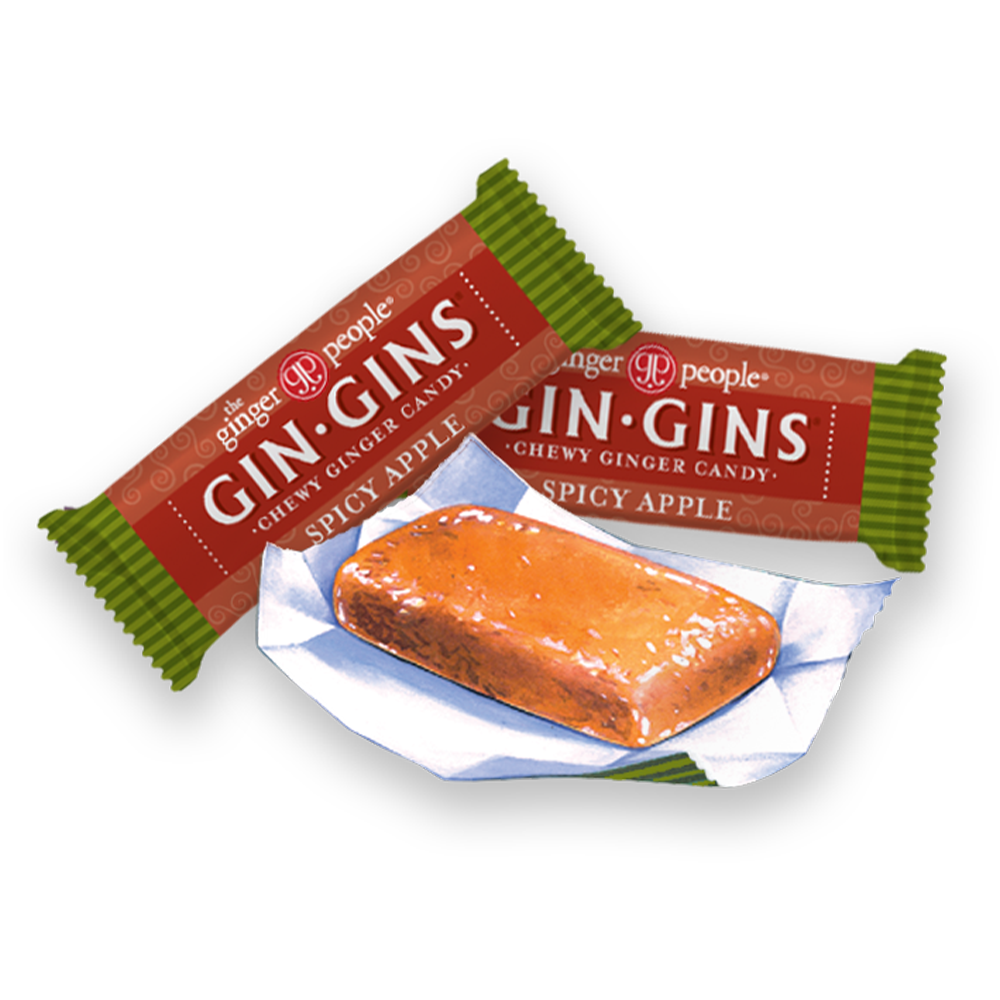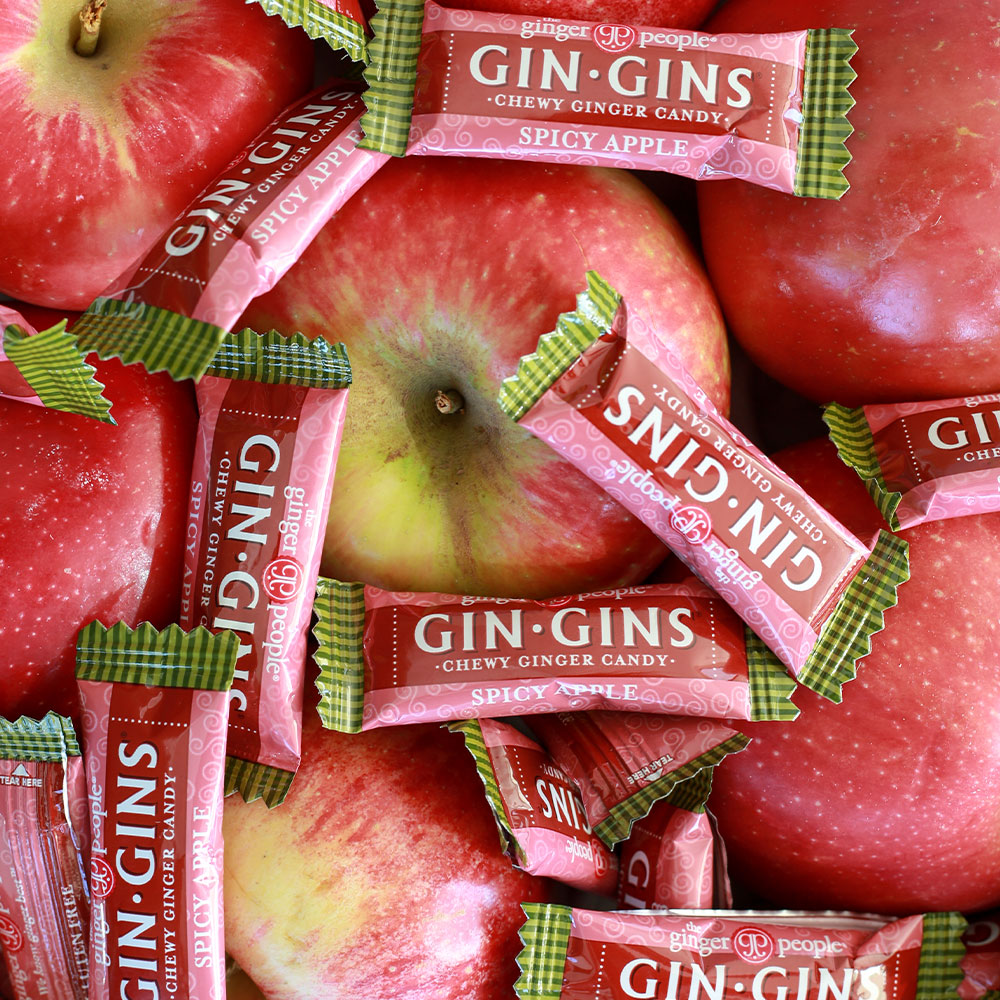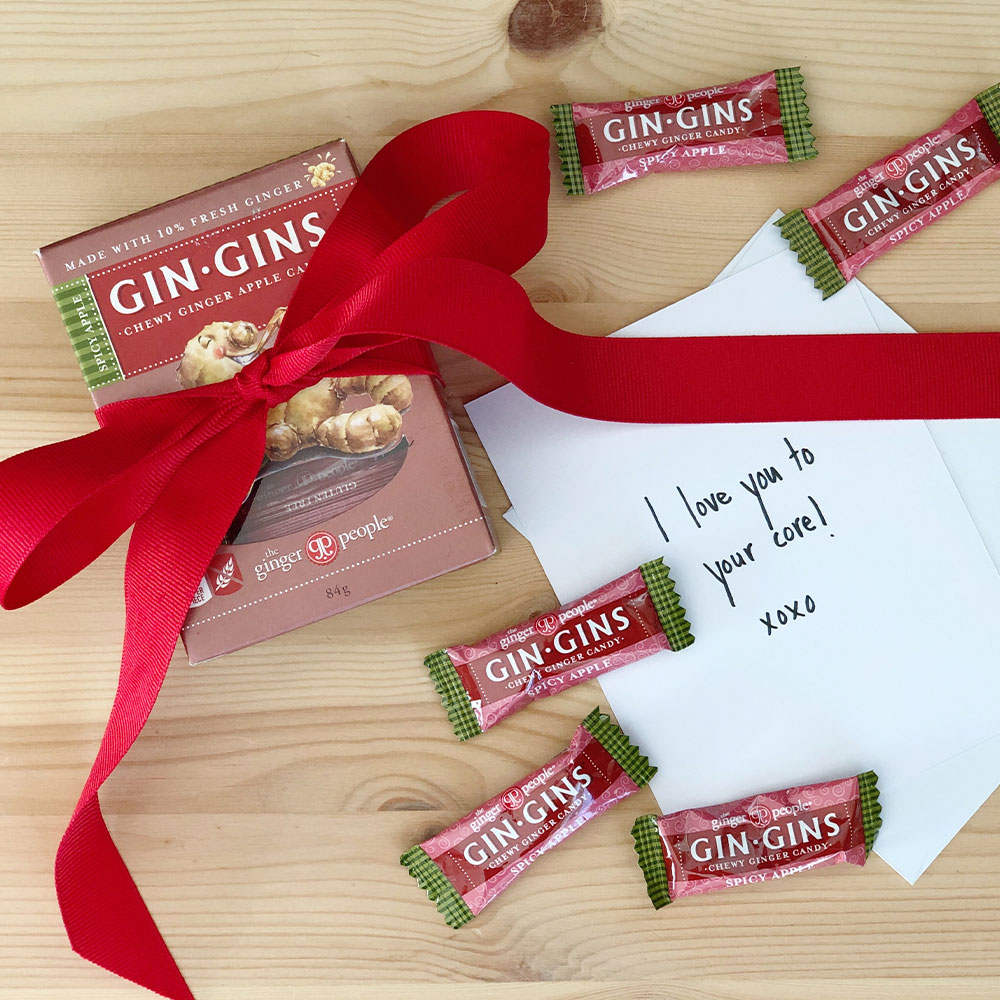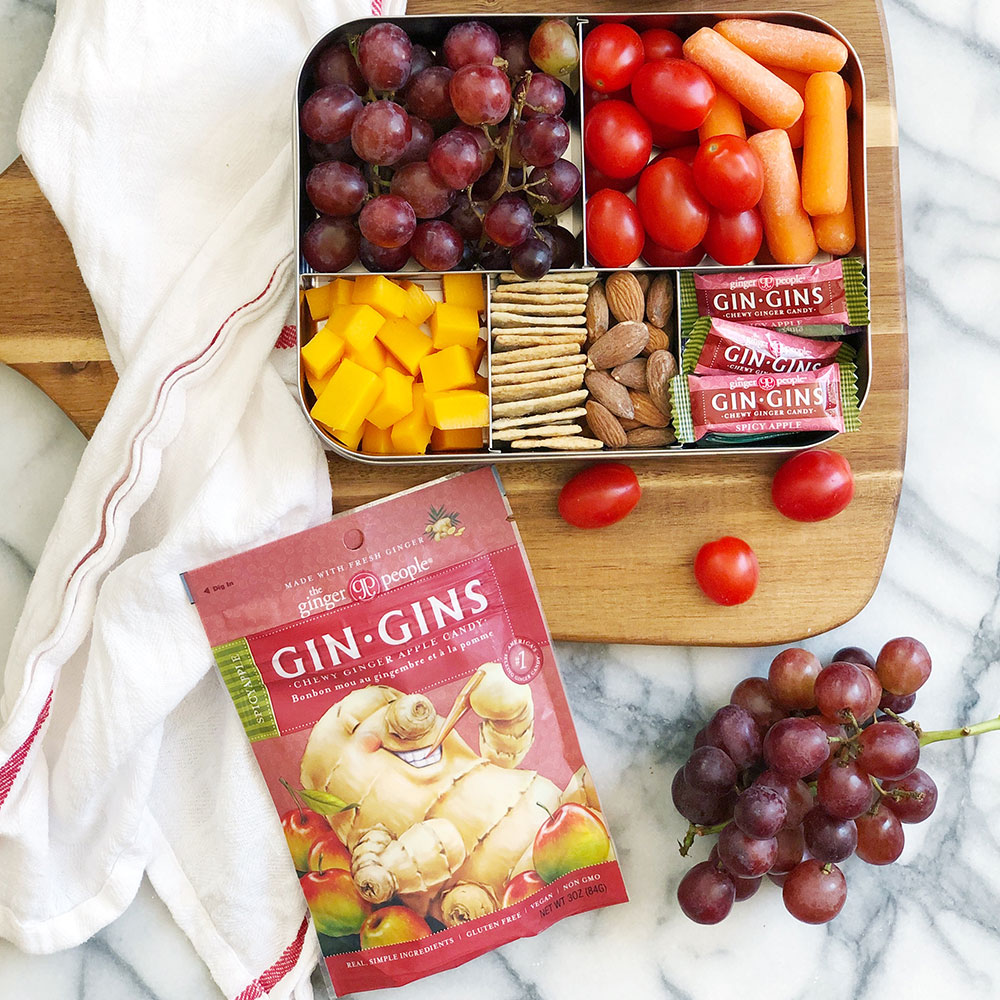 Gin Gins® Spicy Apple Ginger Chews
These spicy apple chews get their peppery pop from ginger and cinnamon and cheery sweetness from red delicious apples. Fresh, full flavoured and fruit forward, these special little treats remind us of biting into a warm slice of apple pie.
Made with 10% fresh ginger – more than any other brand
Great for travel and nausea-related conditions
Non-GMO   |   Gluten Free   |   Vegan
World's #1 selling ginger candy
Sweetened with sustainable sugar – nothing artificial
Sustainably farmed ginger
Available format
PRODUCT DETAILS
INGREDIENTS: Cane sugar, glucose syrup, ginger (10%), tapioca starch, natural apple flavor, cinnamon oil flavor, rice flour, soy lecithin, salt, citric acid. CONTAINS: SOY.
Allergy Advice: Made in a facility that also processes peanuts.
Made in Indonesia
Store in a cool, dry place
NUTRITIONAL INFO
REVIEWS
I used to have chronic sinus infections. I would get 5-6 sinus infections a year. Antibiotics were no longer working and causing stomach problems. I started a health journey and several of The Ginger People products (ginger juice, ginger shots and candy chews) played a vital role in my recovery to where now I might get 1 sinus infection every two years!
These candies are delicious!!!!
Like an apple cider ginger candy. 11/10
You can taste the Spicy Appleness!
Just wanted to let you know how much I love the Gin Gins Chewy Ginger Candy…someone offered me one recently and I was hooked, love the Original and the Spicy Apple