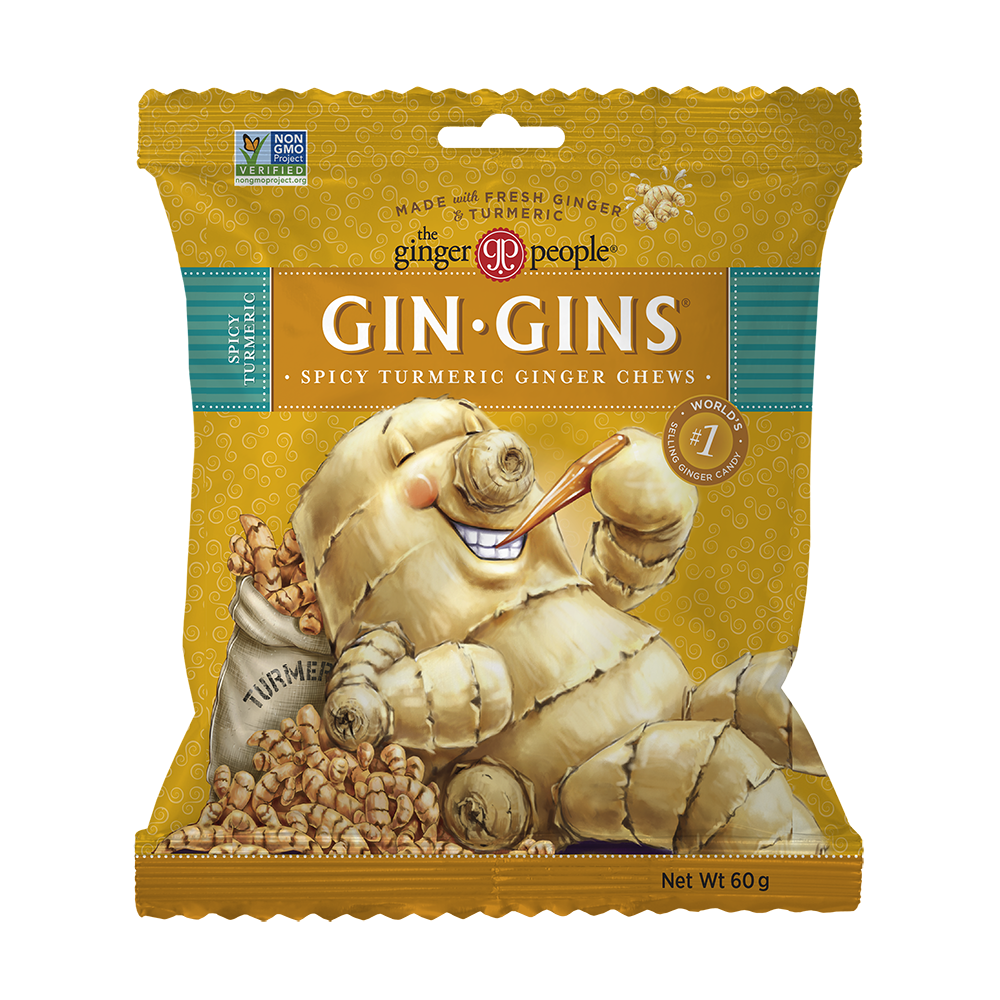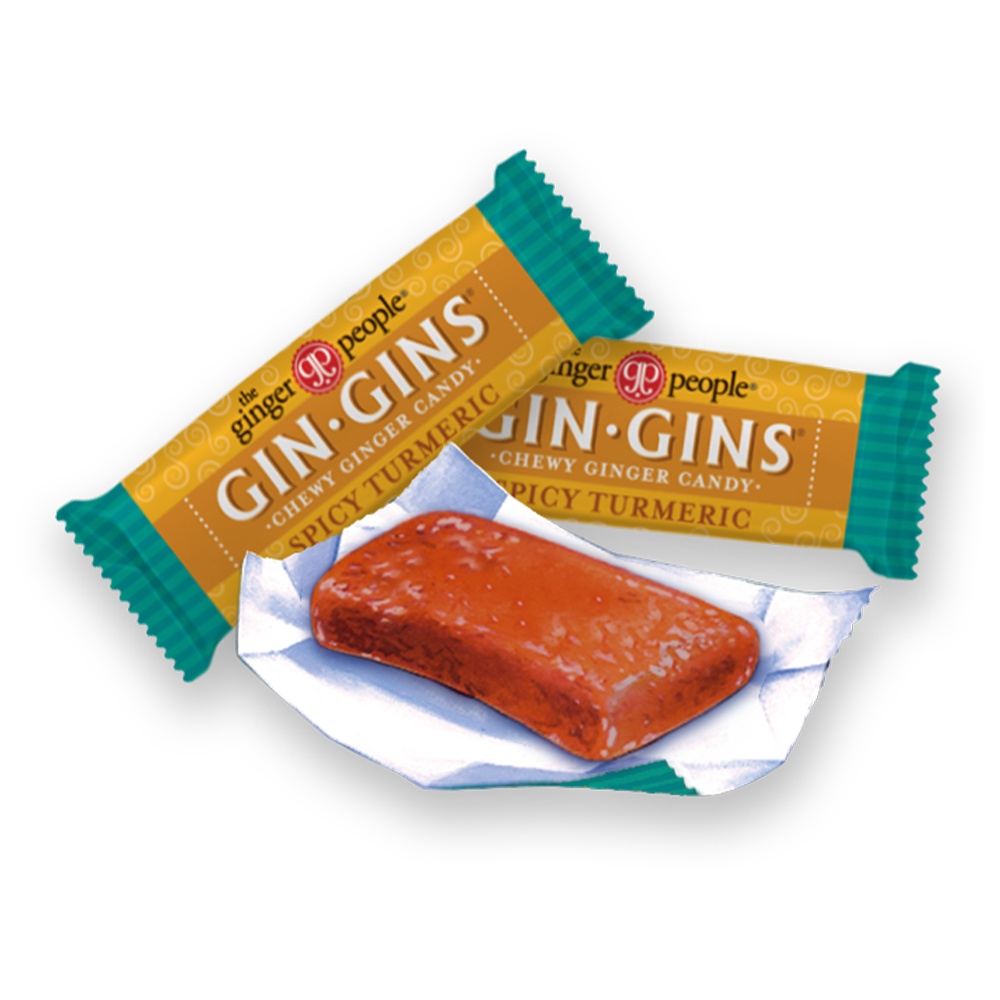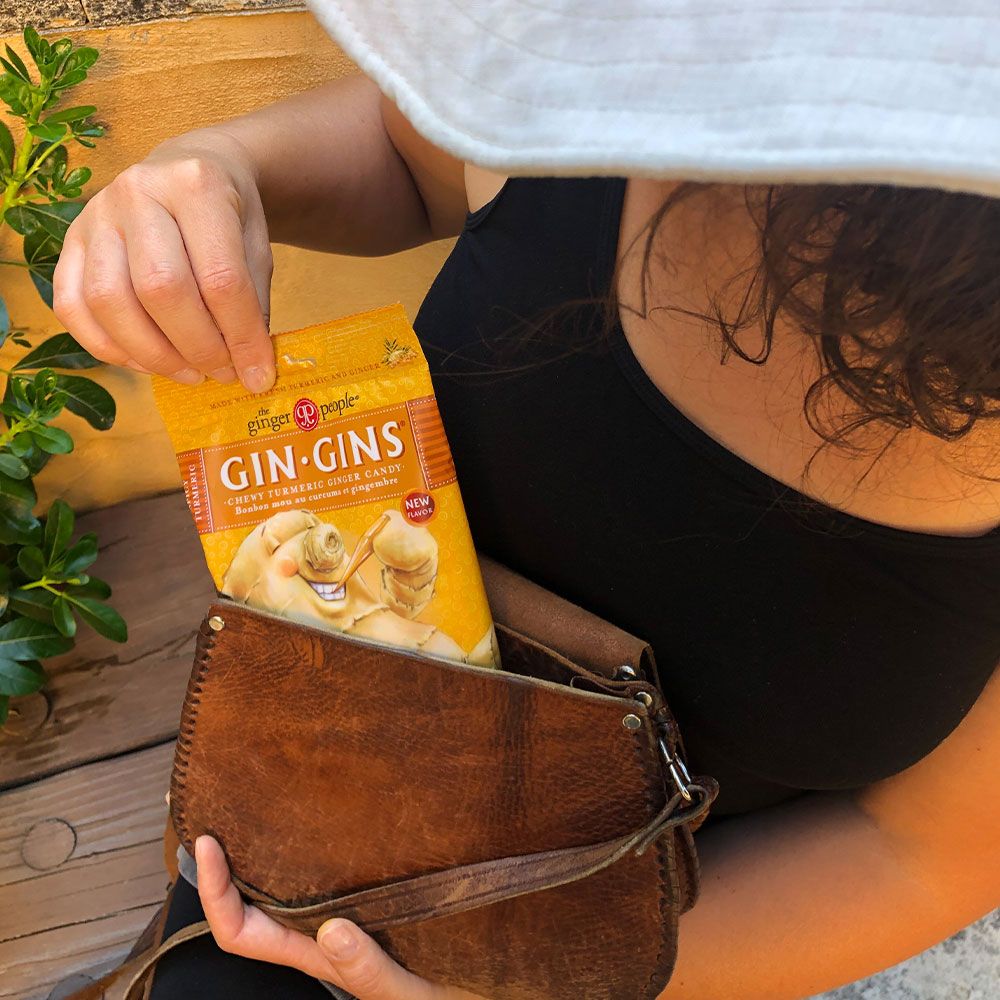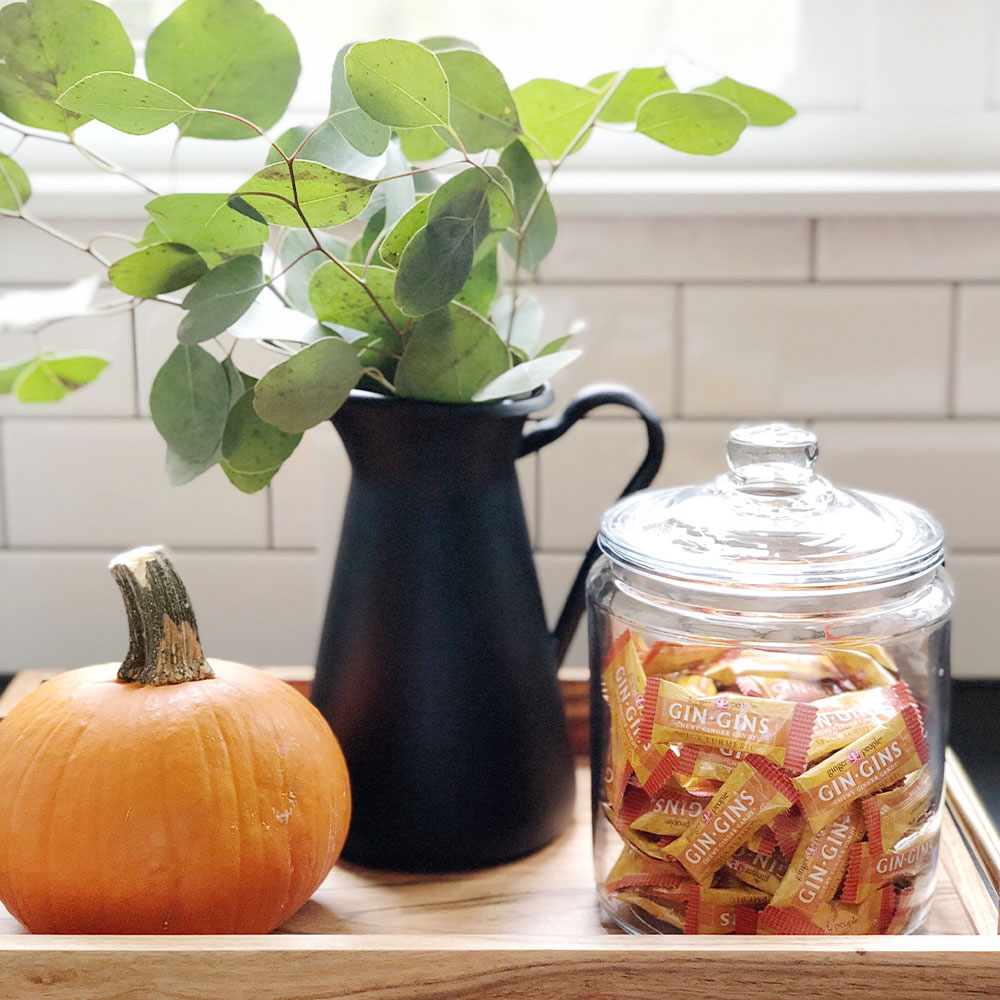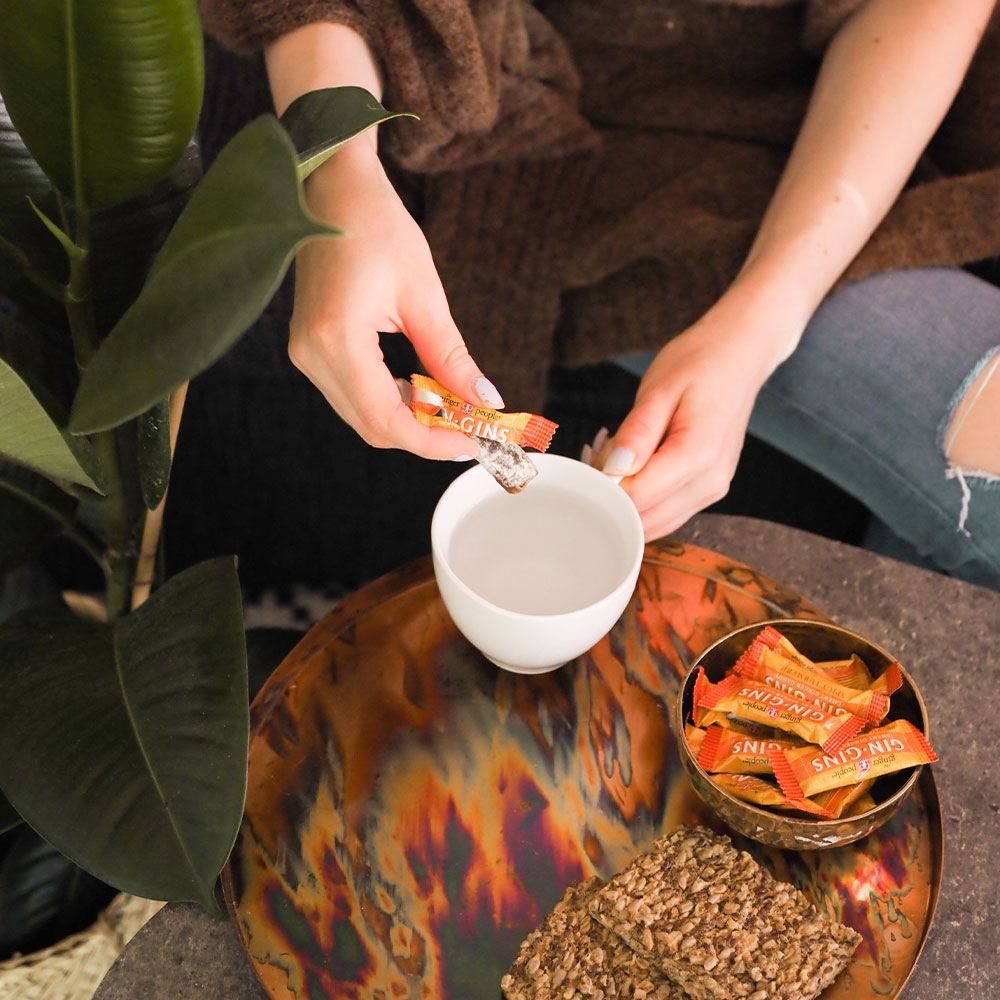 98204 GinGins Spicy Turmeric AU_1000px
GinGinsSpicyTurmericGingerChews_4_1000px
GinGinsSpicyTurmericGingerChews_1_1000px
GinGinsSpicyTurmericGingerChews_2_1000px
GinGinsSpicyTurmericGingerChews_3_1000px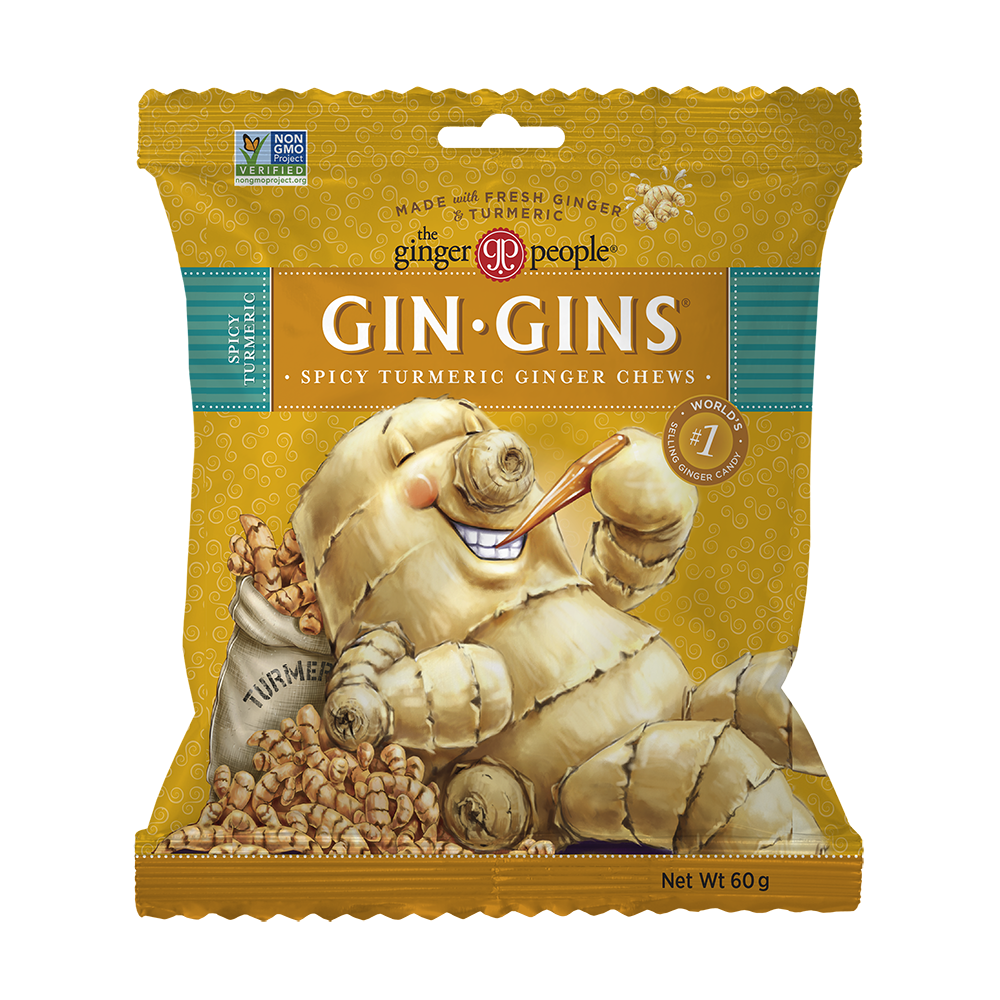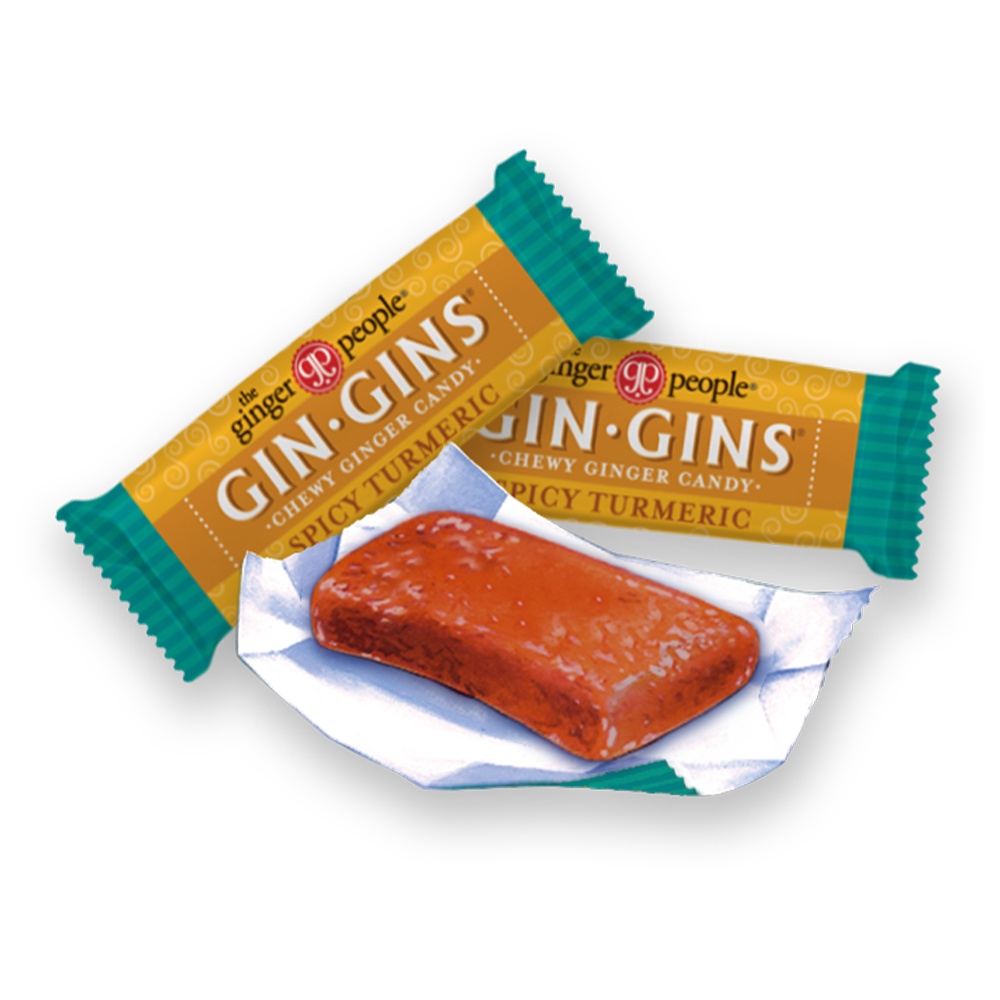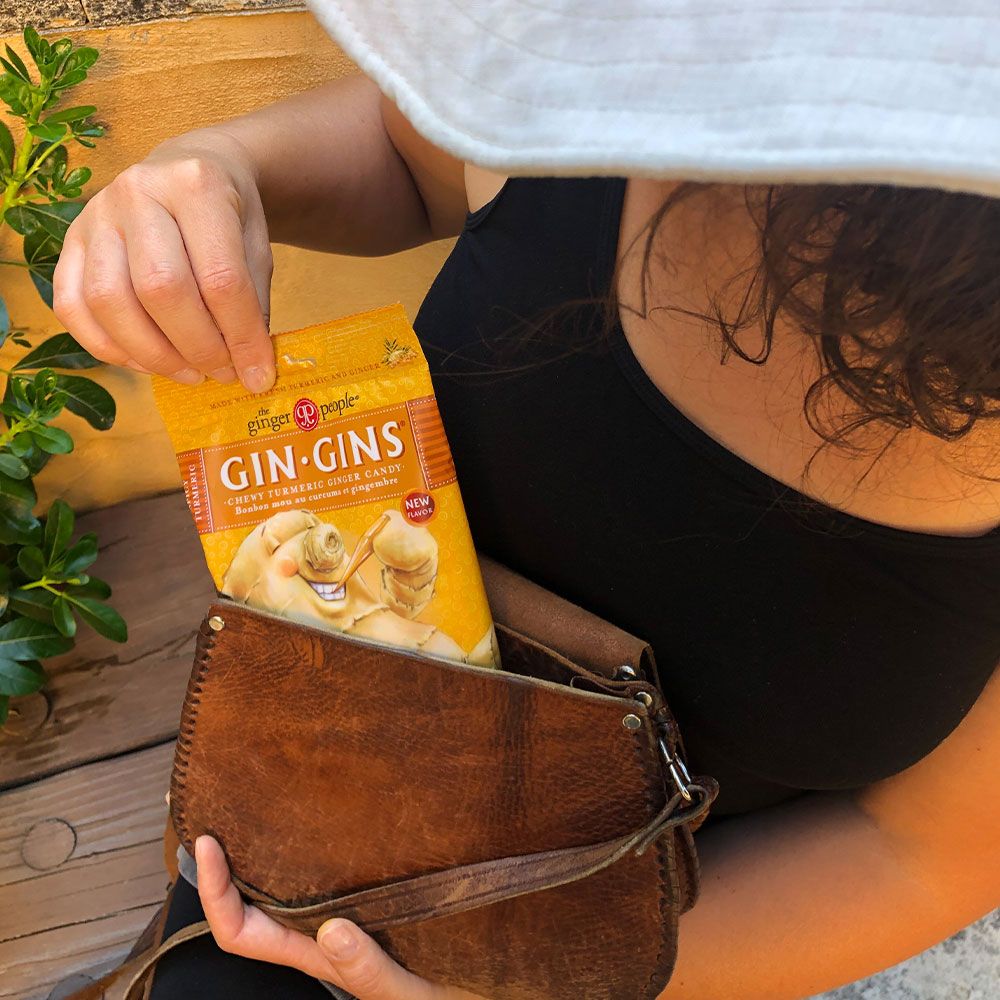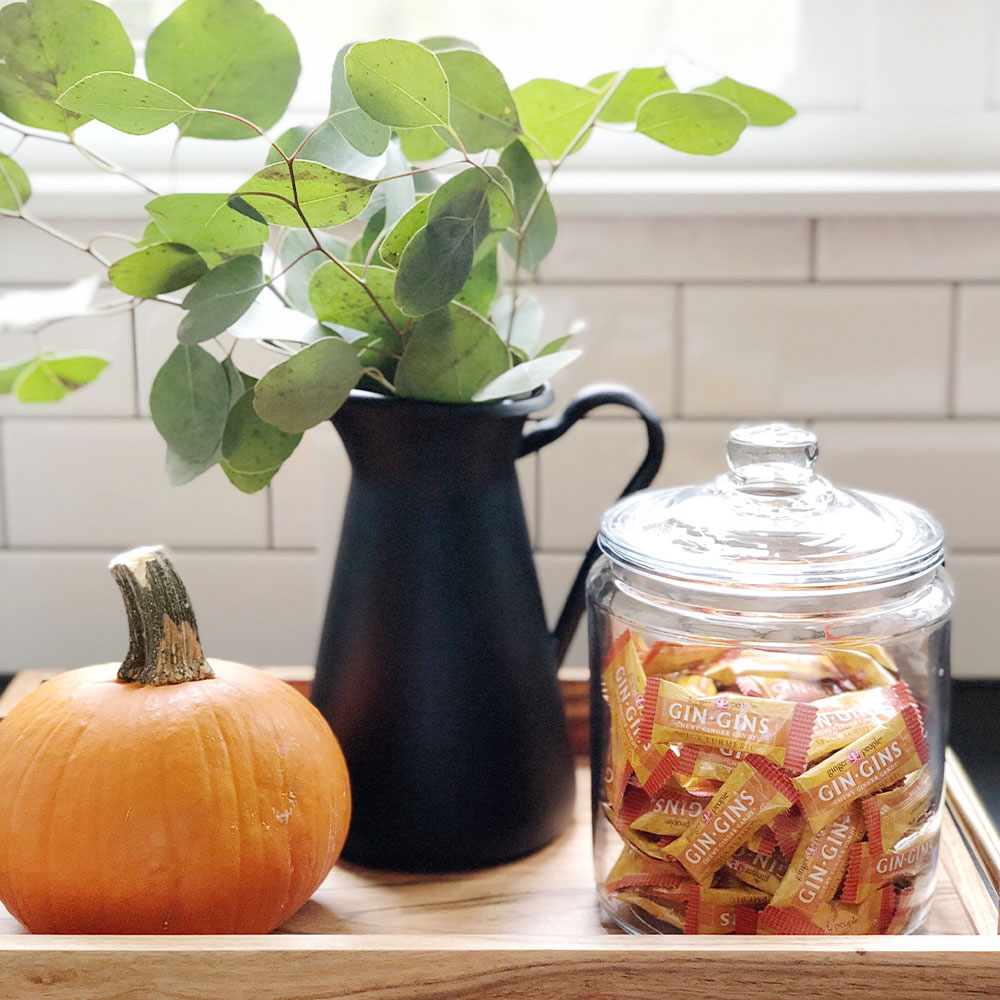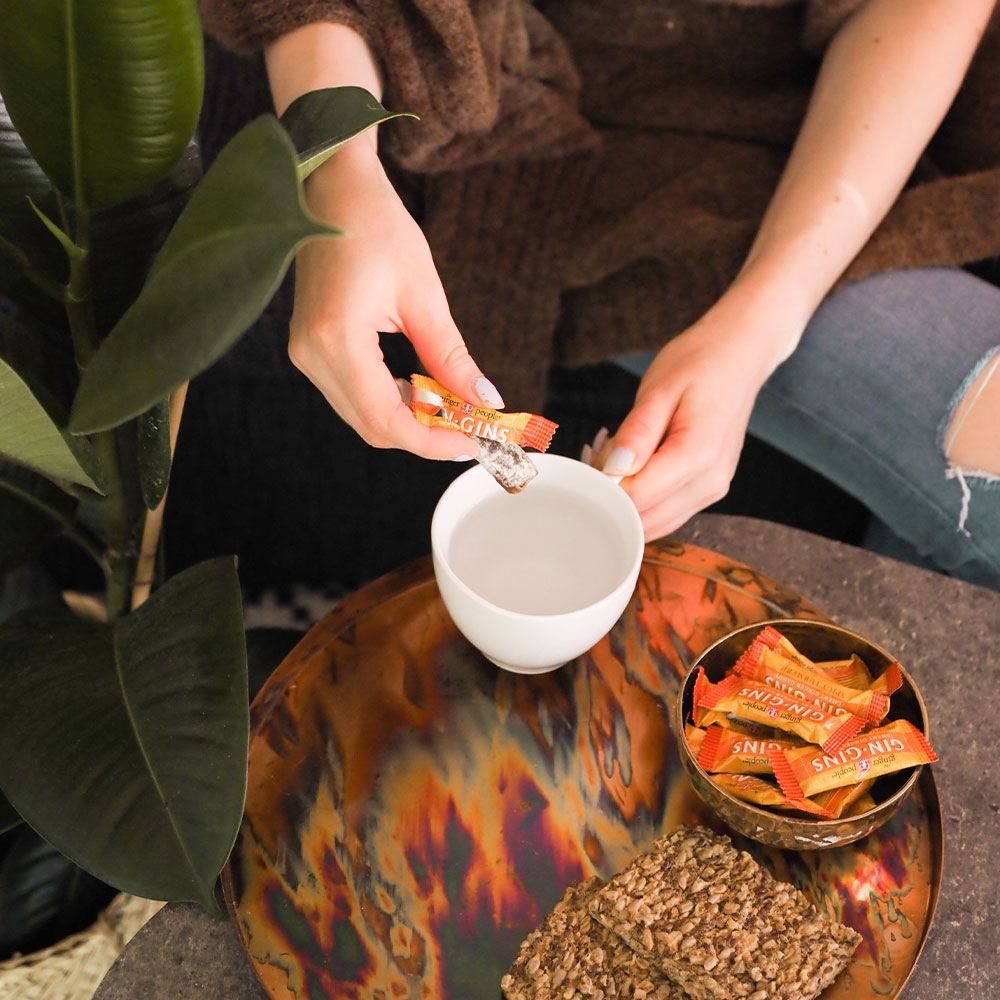 GIN GINS® SPICY TURMERIC GINGER CHEWS
We're delighted to share the newest member of our family with you – turmeric! Our colourful, earthy cousin is known for being a healthy, ever-popular superfood. We've just put a delicious, spicy spin on it.
Made with 17% fresh ginger – more than any other brand
Boosted with fresh turmeric
Great for travel and nausea-related conditions
Non-GMO | Gluten Free | Vegan
World's #1 selling ginger candy
Sweetened with sustainable sugar – nothing artificial
Sustainably farmed ginger and turmeric
Available format
PRODUCT DETAILS
INGREDIENTS: Cane sugar, tapioca syrup, turmeric (19%), ginger (17%), tapioca starch.
Allergens: None
Made in Indonesia
Store in a cool, dry place
NUTRITIONAL INFO

MEET GOLDEN KNOBS
Earthy with a somewhat peppery personality, Golden Knobs is into healthy living. What he lacks in good looks he makes up for with his many internal gifts and colorful, wholesome ethos.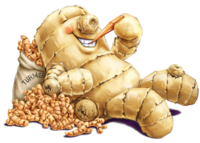 HEALTH NEWS
Does Ginger Help You Lose Weight?
FEATURED RECIPE
Chickpea Rice Bowl with Carrot-Ginger Dressing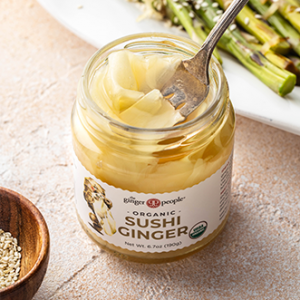 PRODUCT HIGHLIGHT
Organic Pickled Sushi Ginger