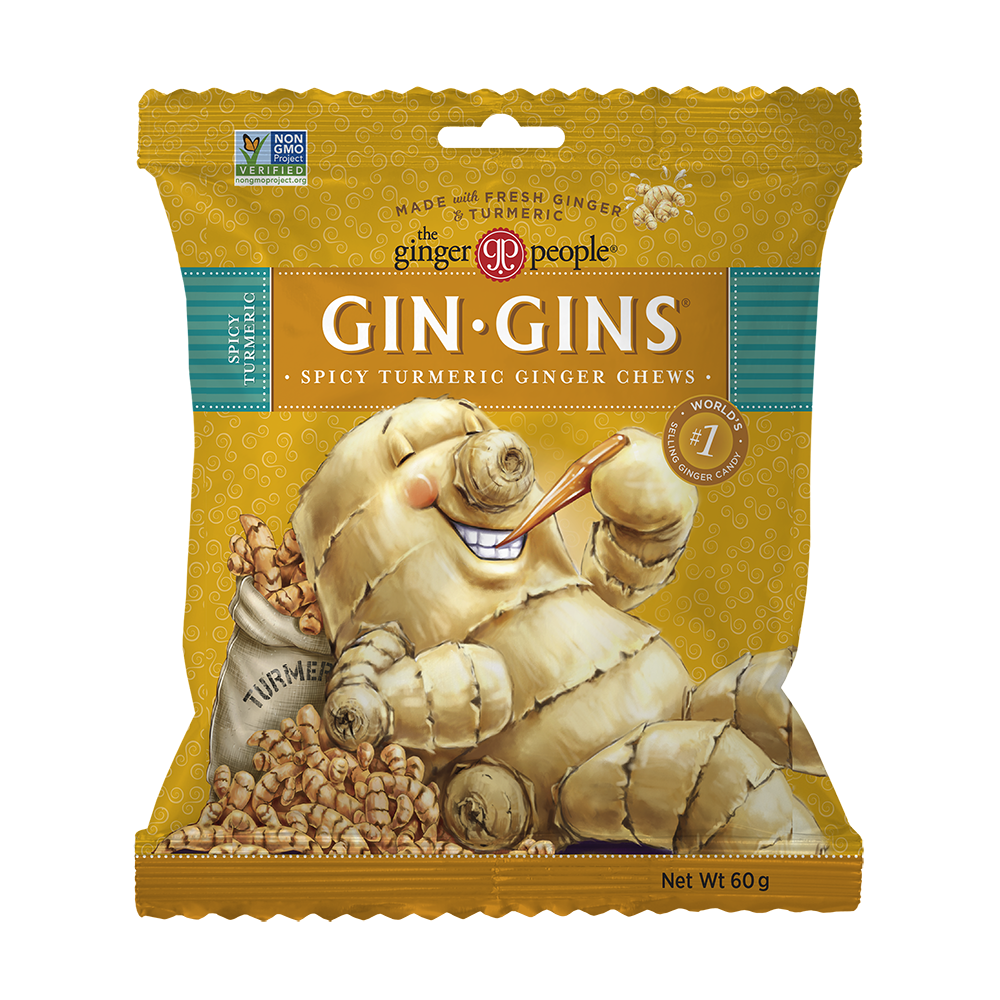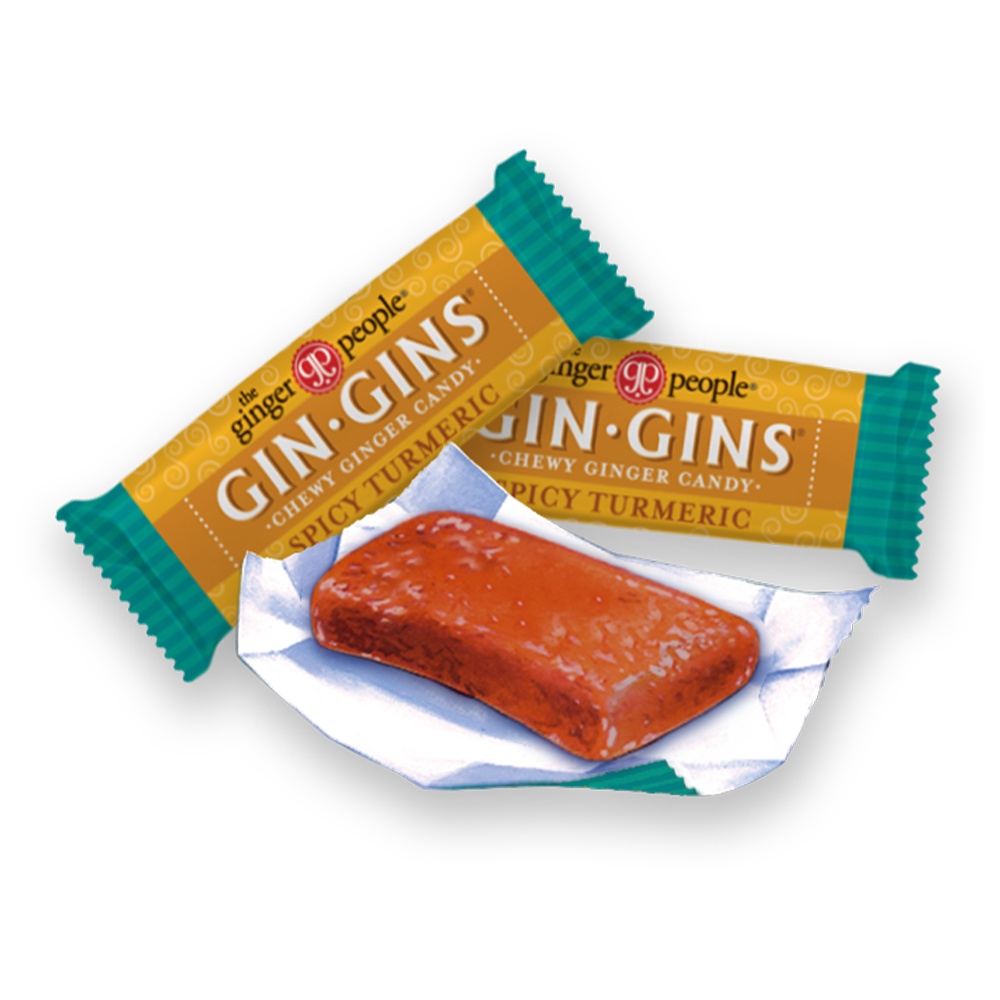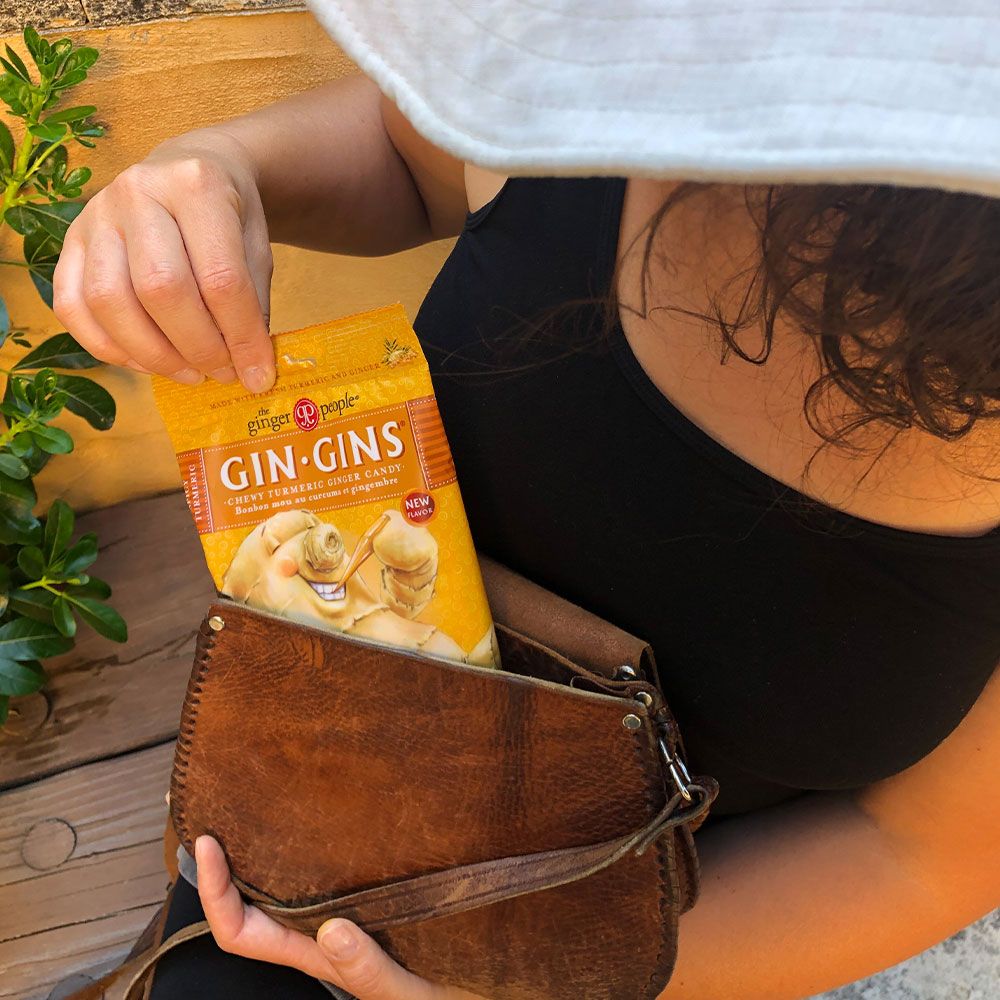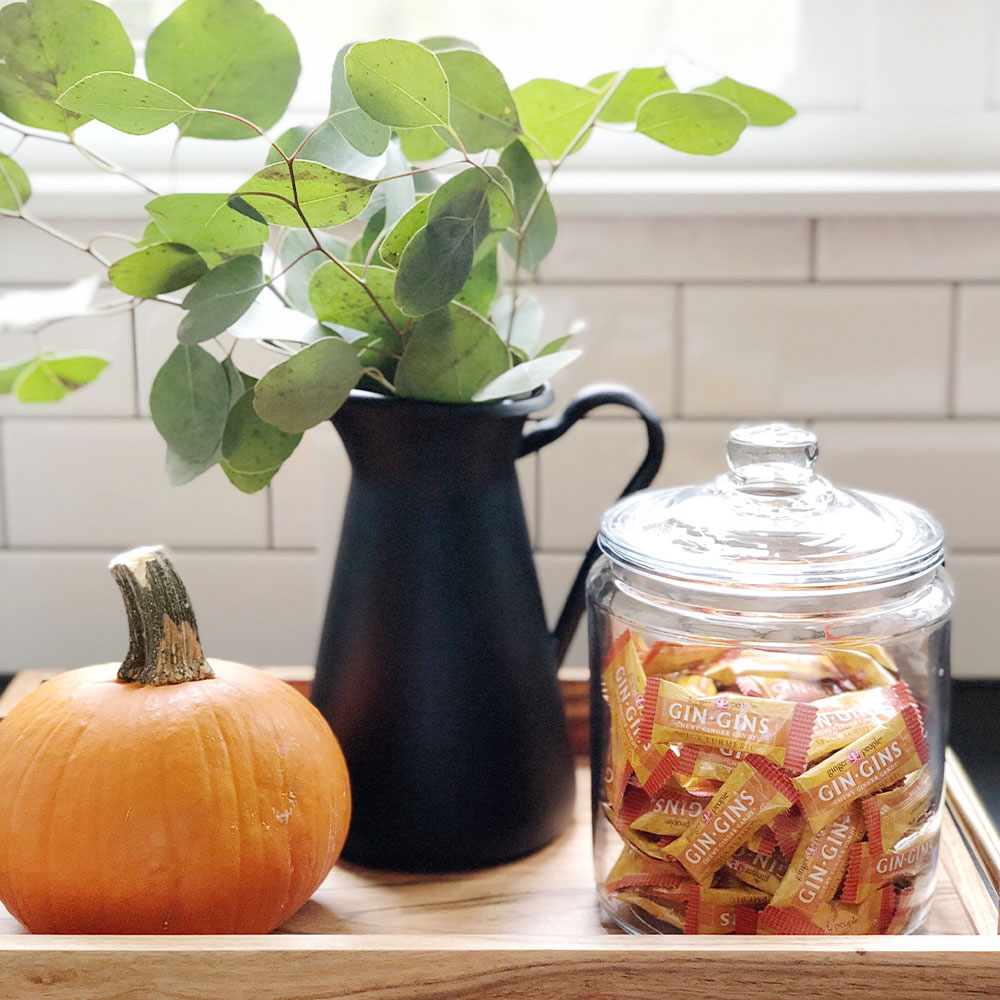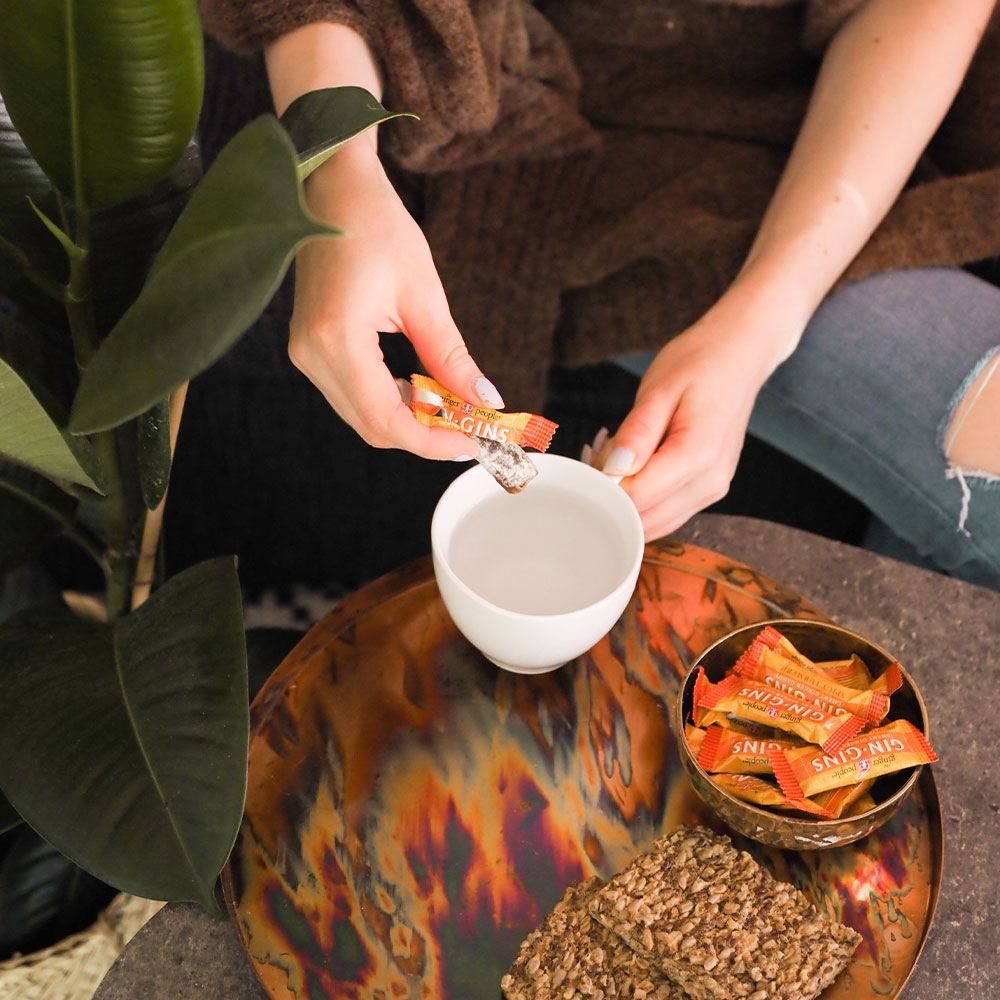 98204 GinGins Spicy Turmeric AU_1000px
GinGinsSpicyTurmericGingerChews_4_1000px
GinGinsSpicyTurmericGingerChews_1_1000px
GinGinsSpicyTurmericGingerChews_2_1000px
GinGinsSpicyTurmericGingerChews_3_1000px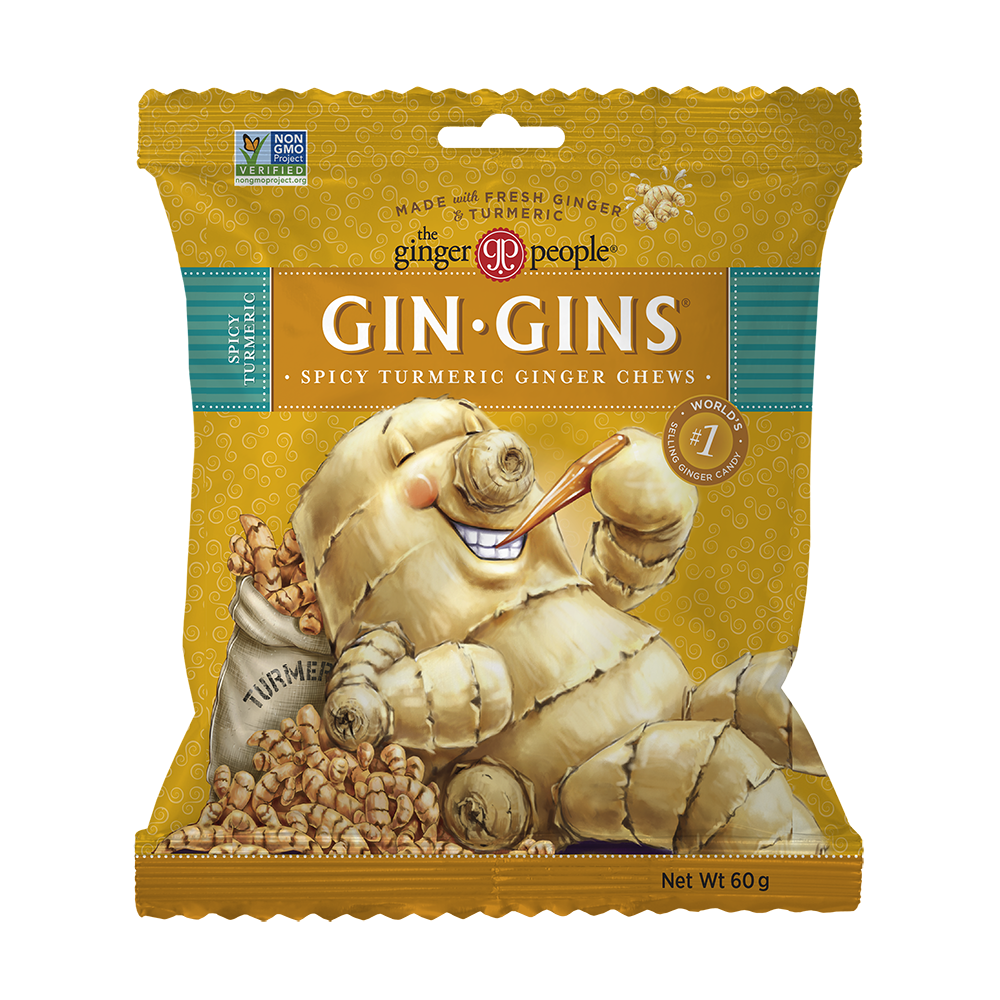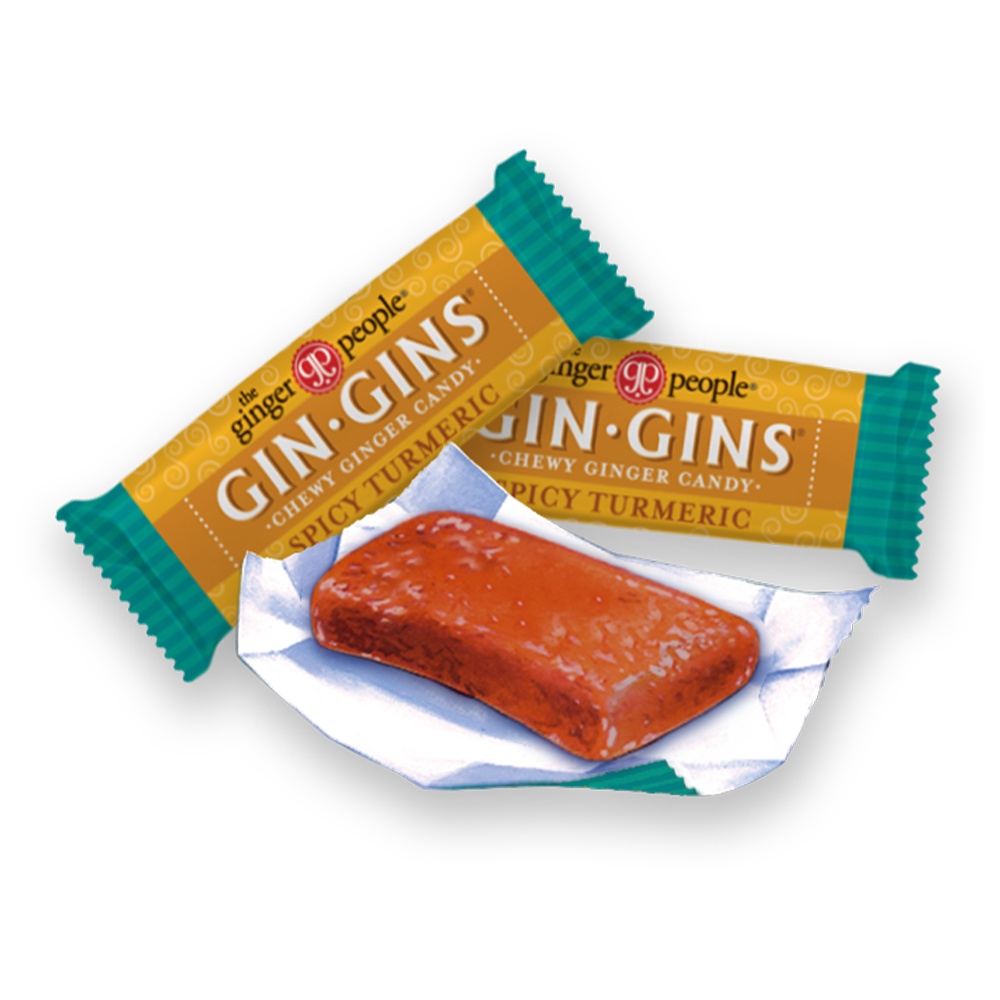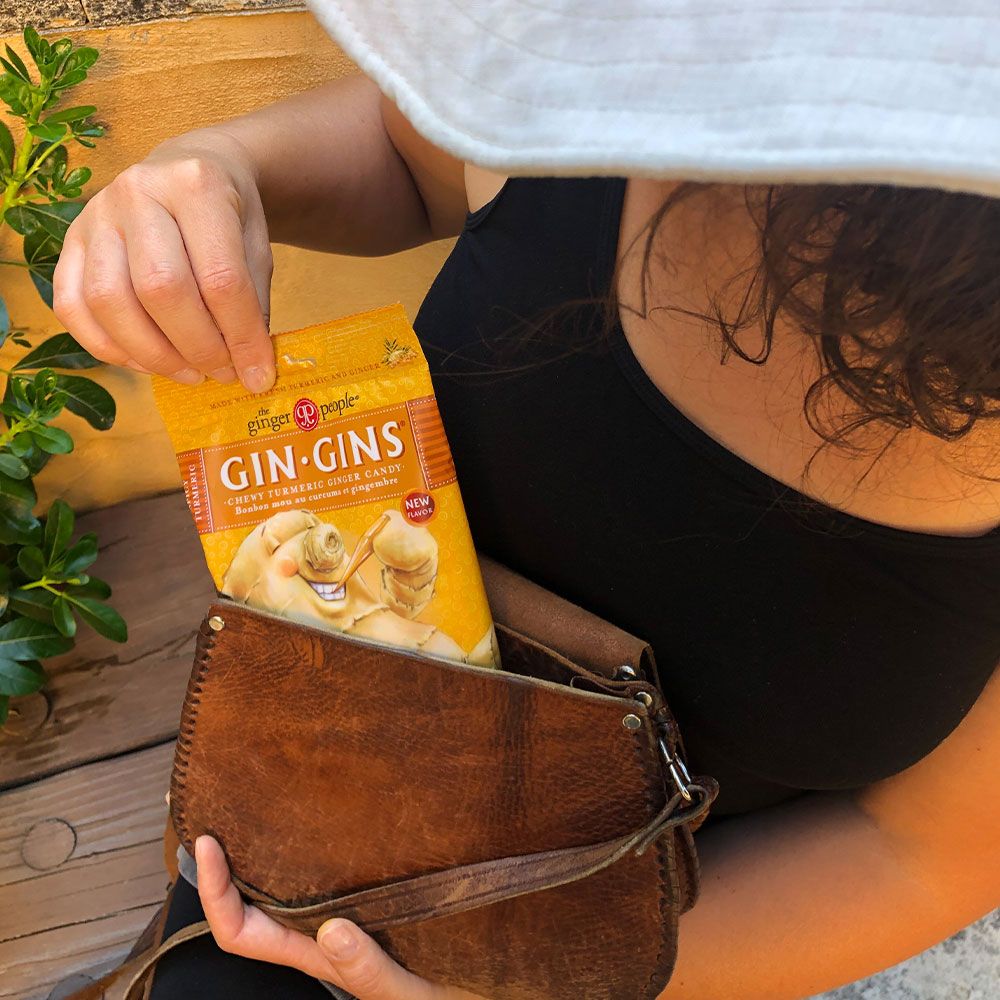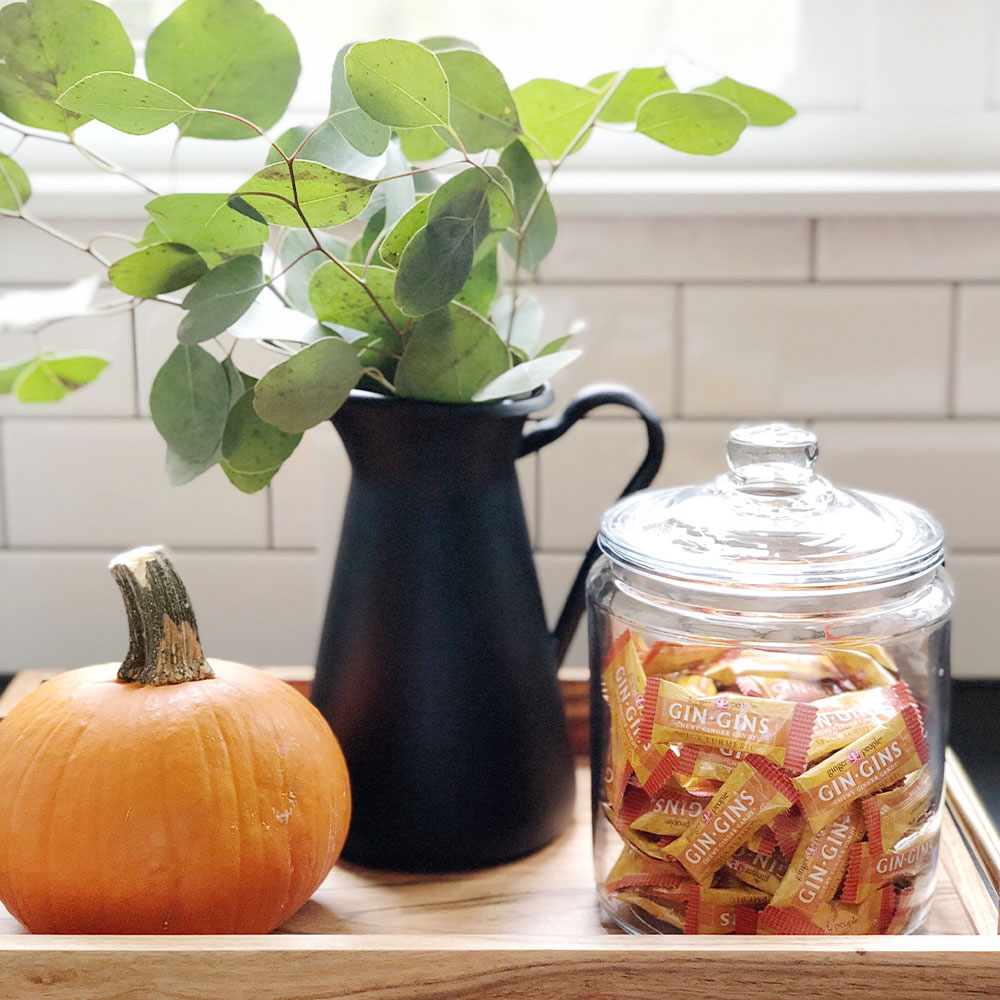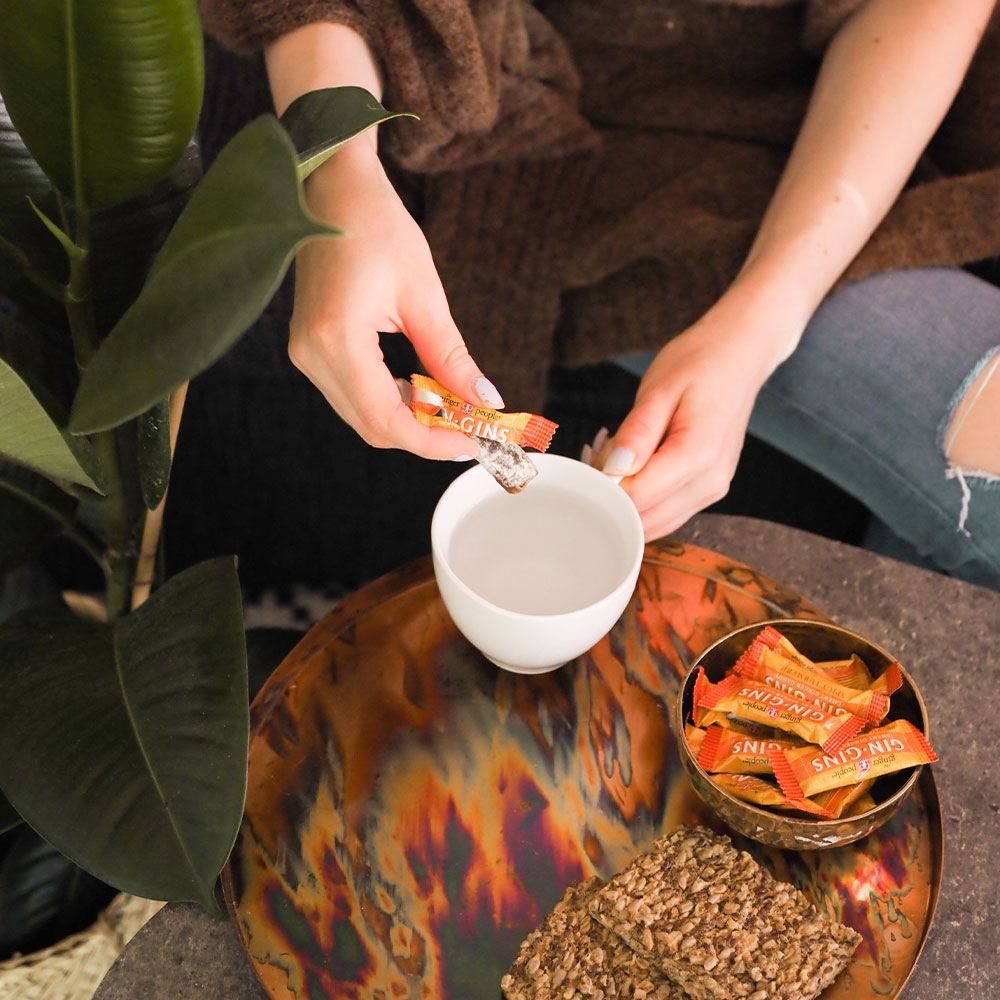 GIN GINS® SPICY TURMERIC GINGER CHEWS
We're delighted to share the newest member of our family with you – turmeric! Our colourful, earthy cousin is known for being a healthy, ever-popular superfood. We've just put a delicious, spicy spin on it.
Made with 17% fresh ginger – more than any other brand
Boosted with fresh turmeric
Great for travel and nausea-related conditions
Non-GMO | Gluten Free | Vegan
World's #1 selling ginger candy
Sweetened with sustainable sugar – nothing artificial
Sustainably farmed ginger and turmeric
Available format
PRODUCT DETAILS
INGREDIENTS: Cane sugar, tapioca syrup, turmeric (19%), ginger (17%), tapioca starch.
Allergens: None
Made in Indonesia
Store in a cool, dry place
NUTRITIONAL INFO

MEET GOLDEN KNOBS
Earthy with a somewhat peppery personality, Golden Knobs is into healthy living. What he lacks in good looks he makes up for with his many internal gifts and colourful, wholesome ethos.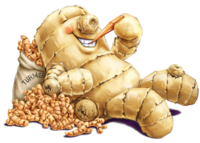 REVIEWS
I used to have chronic sinus infections. I would get 5-6 sinus infections a year. Antibiotics were no longer working and causing stomach problems. I started a health journey and several of The Ginger People products (ginger juice, ginger shots and candy chews) played a vital role in my recovery to where now I might get 1 sinus infection every two years! Britani, Leesburg, GA
Deseo comprar el producto
I've been enjoying a bagful of these each day, in lieu of blood-thinners (which terrify me), while getting over a bad case of covid which affected my veins and heart. The Gin-Gins are doing the job, so my cardio doc isn't making me take the fearsome meds. They are also just plumb delicious. I'd always been aware of ginger's blood-thinning properties, which I assumed were responsible for its usefulness with menstrual clot-provoked cramps and other congestive inflammations. For years I'd just used the crystalized ginger slices, until I discovered Gin-Gins. I was getting them at a certain premium grocery store, but cannot bring my little dog in there so must make special trips to get my Spicy Turmeric Gin-Gins. So glad to find them here, available online!
These are delicious! I eat them when I am sick and also as a treat!