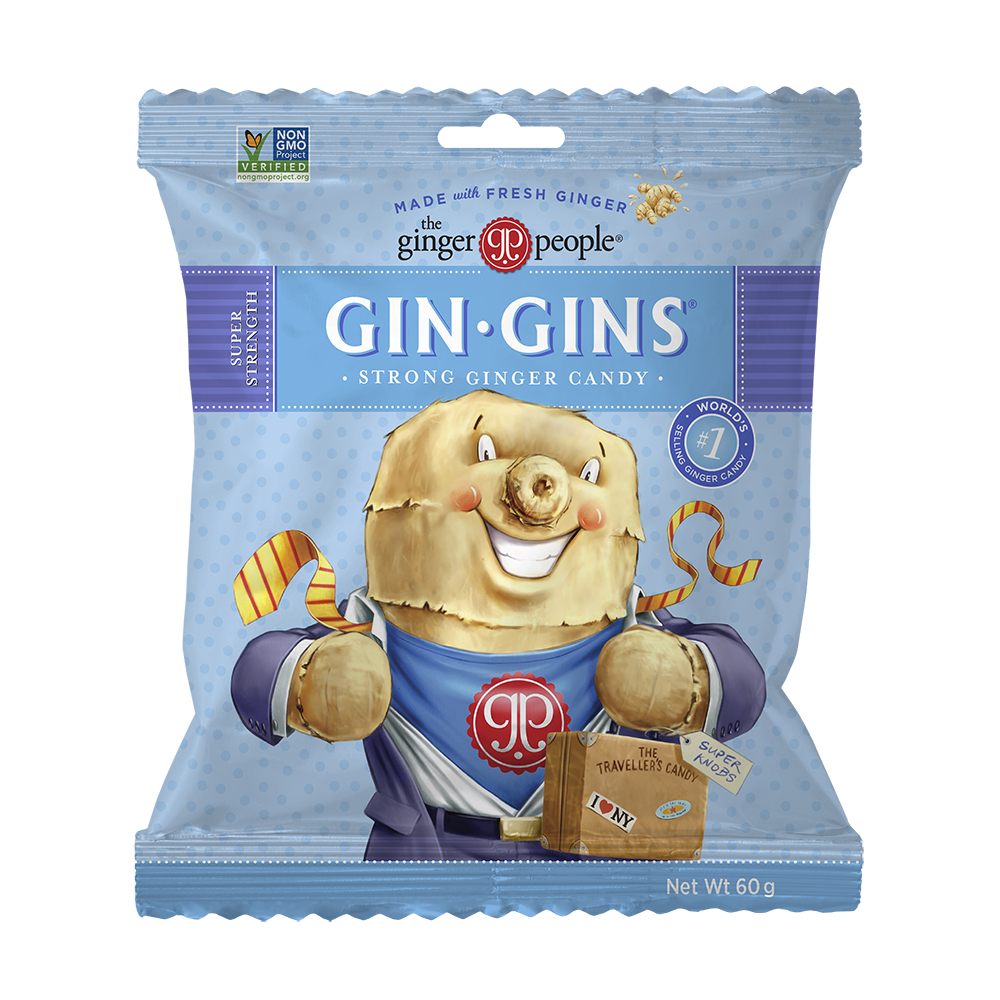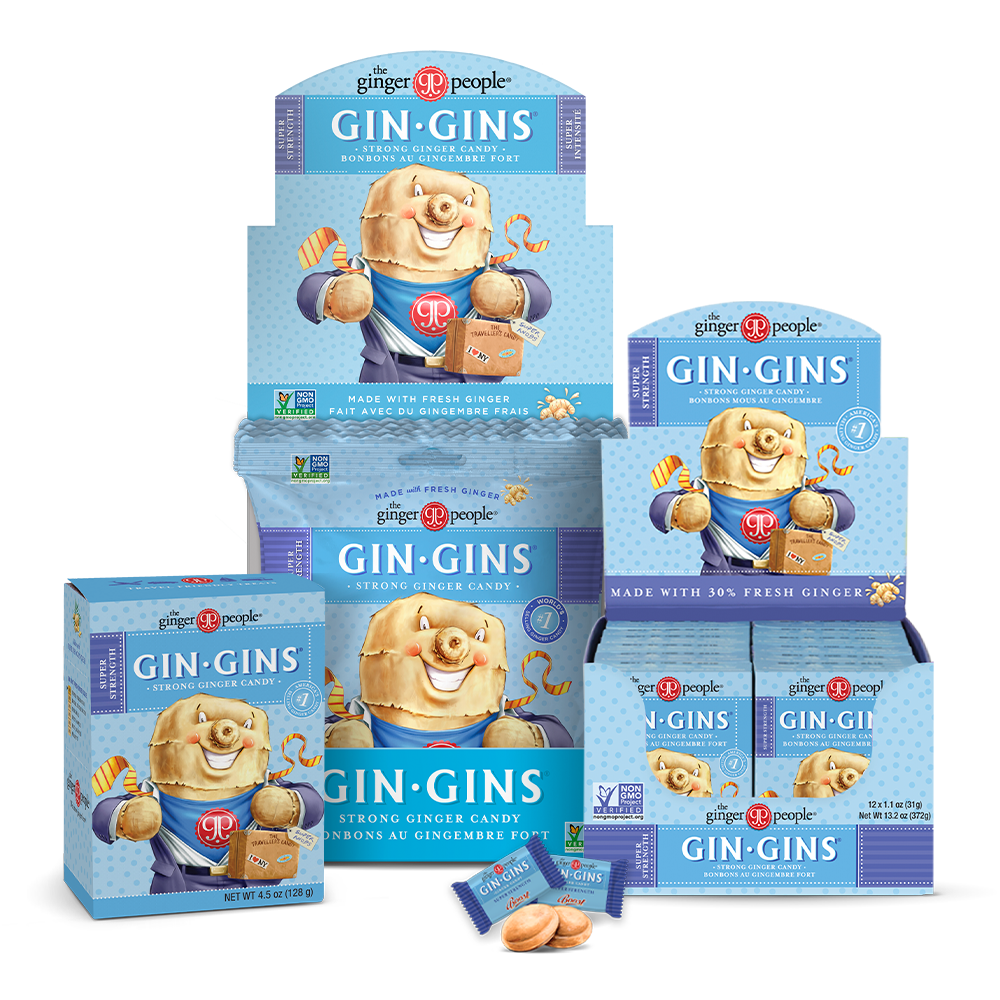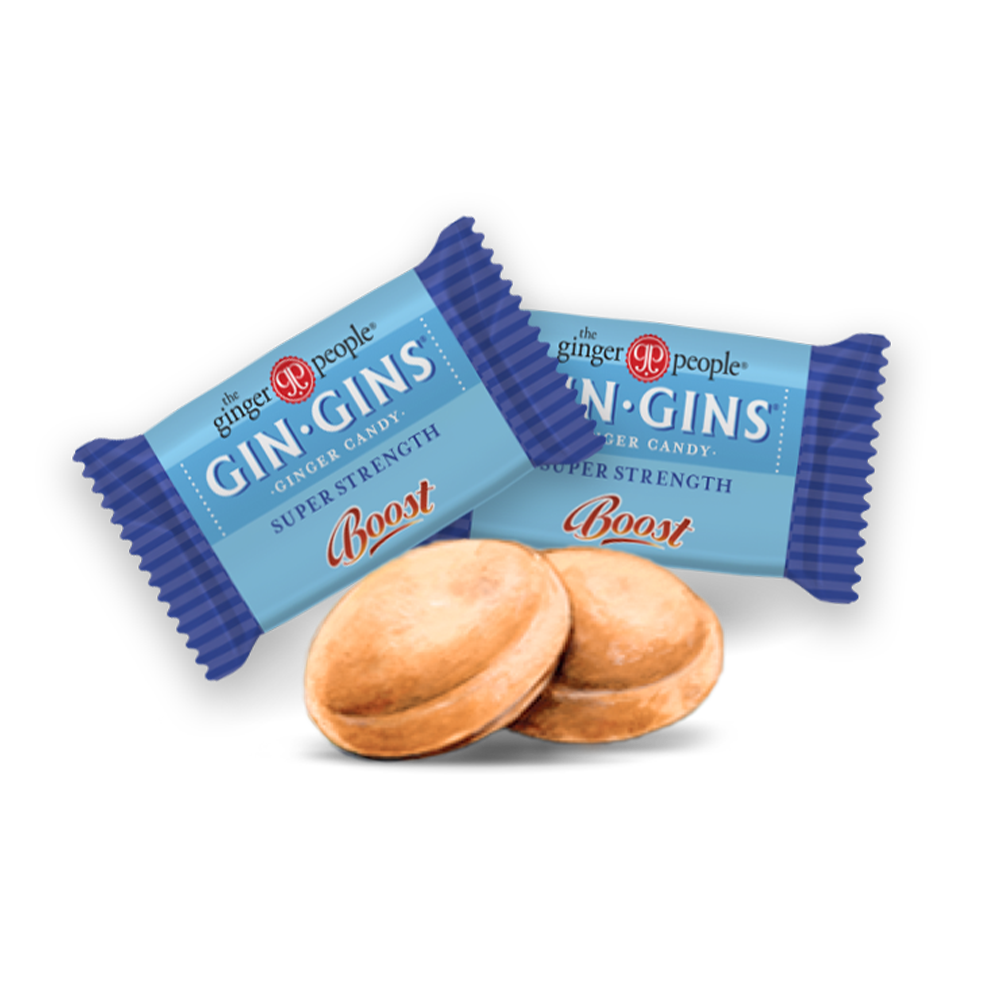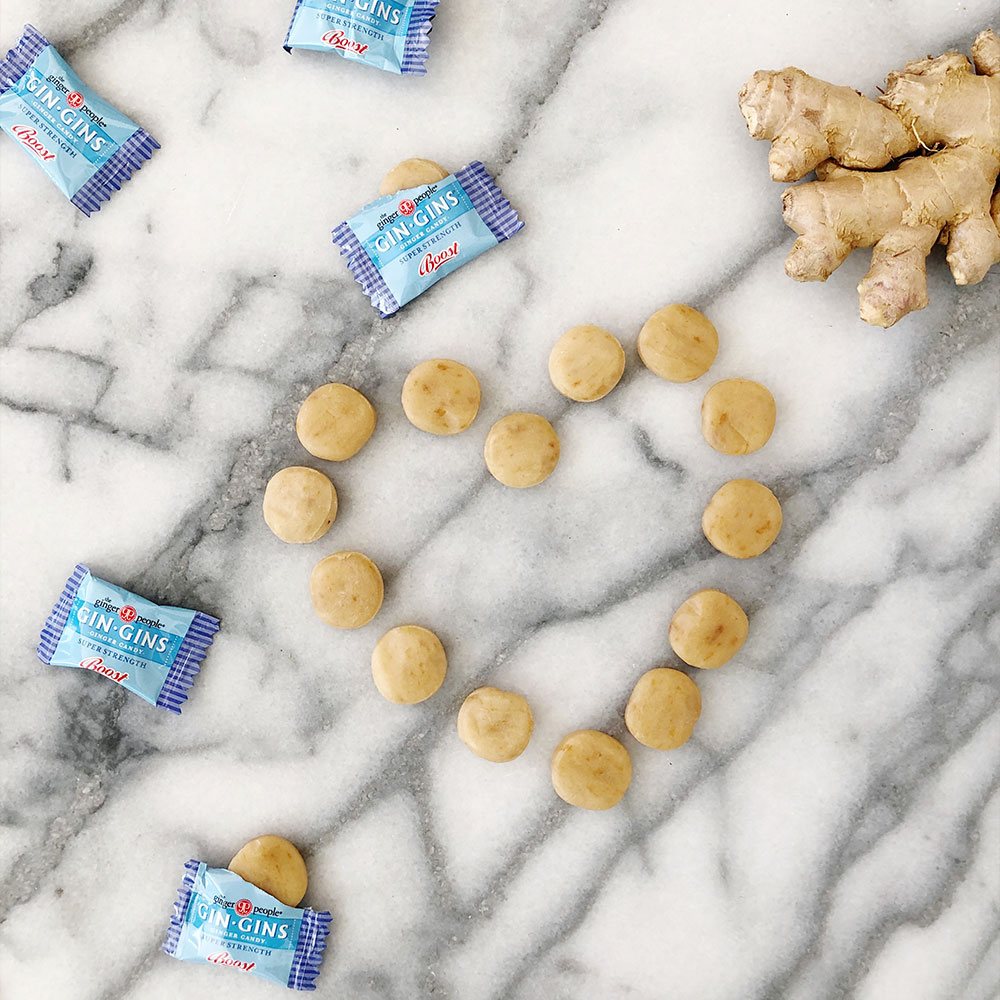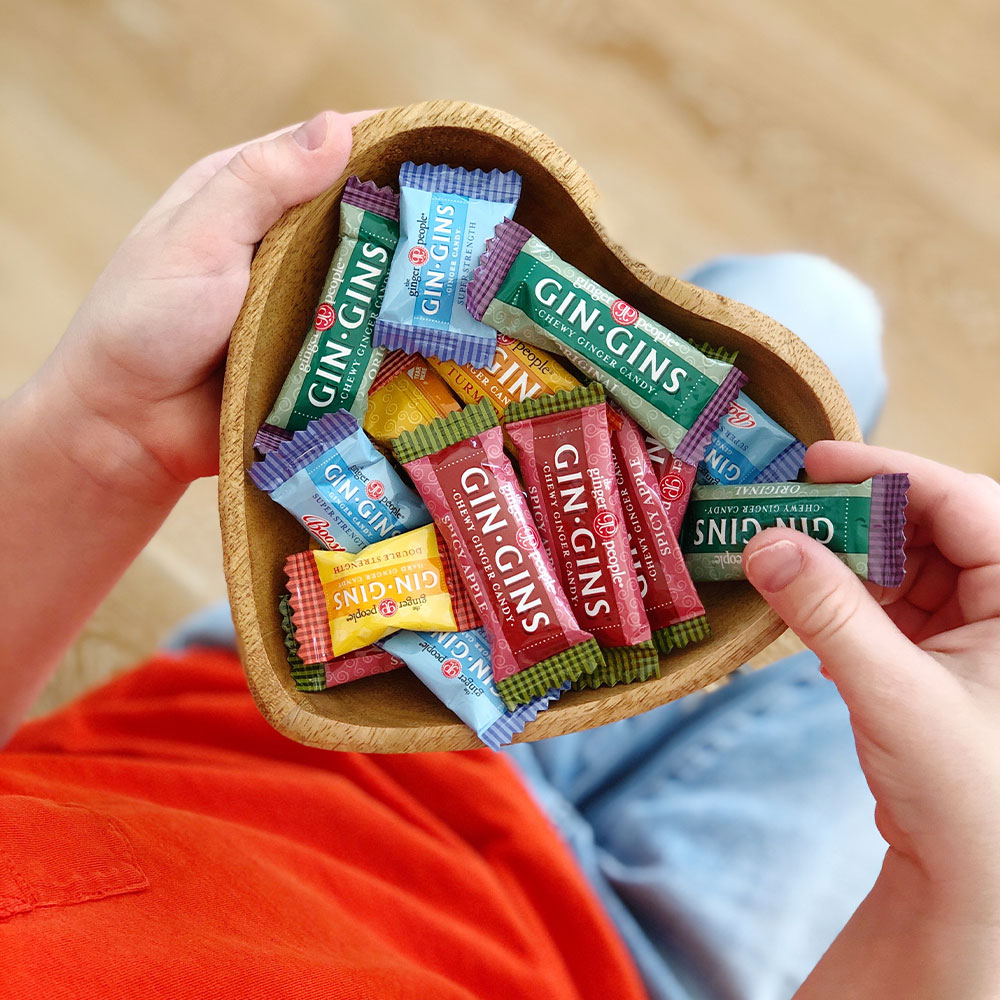 98203 GinGins Super Strength AU_1000px
AU-GinGins-Super-Family-Image
GinGinsSuperStrength_4_1000px
GinGinsSuperStrength_3_1000px
GinGinsSuperStrength_2_1000px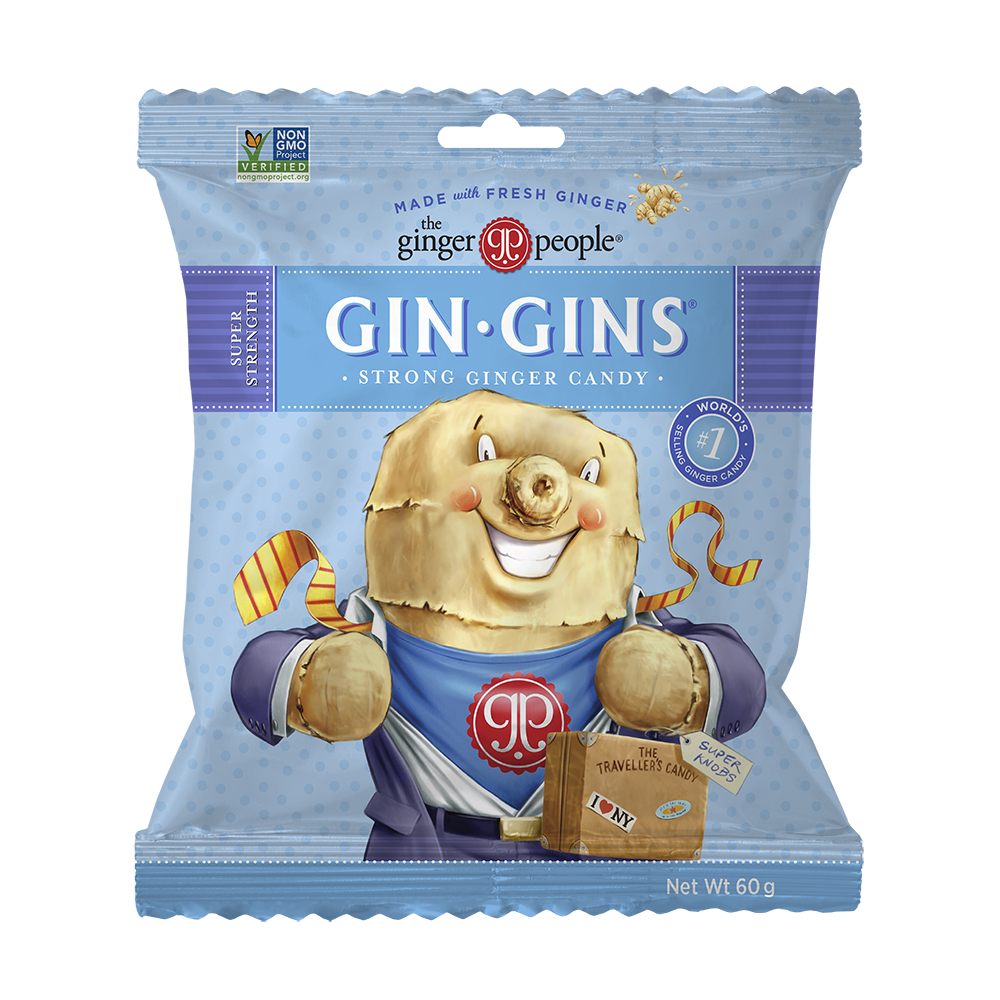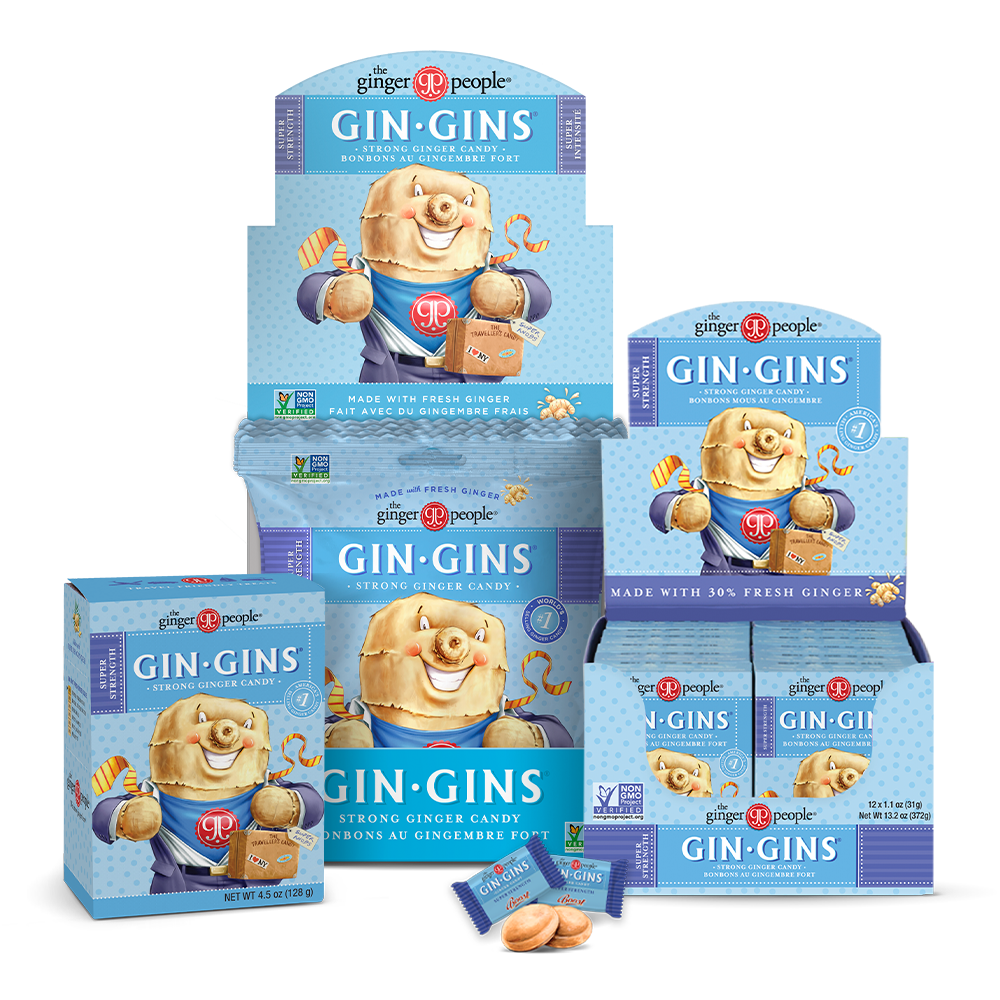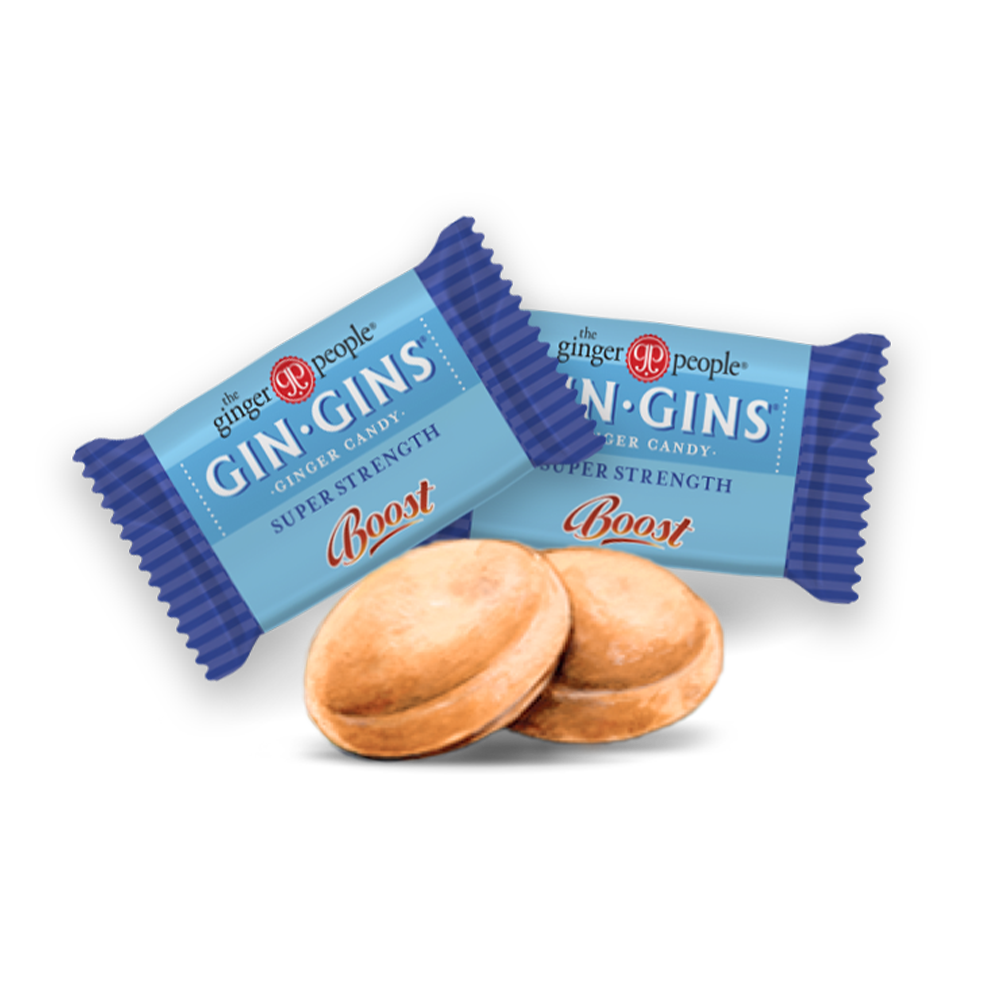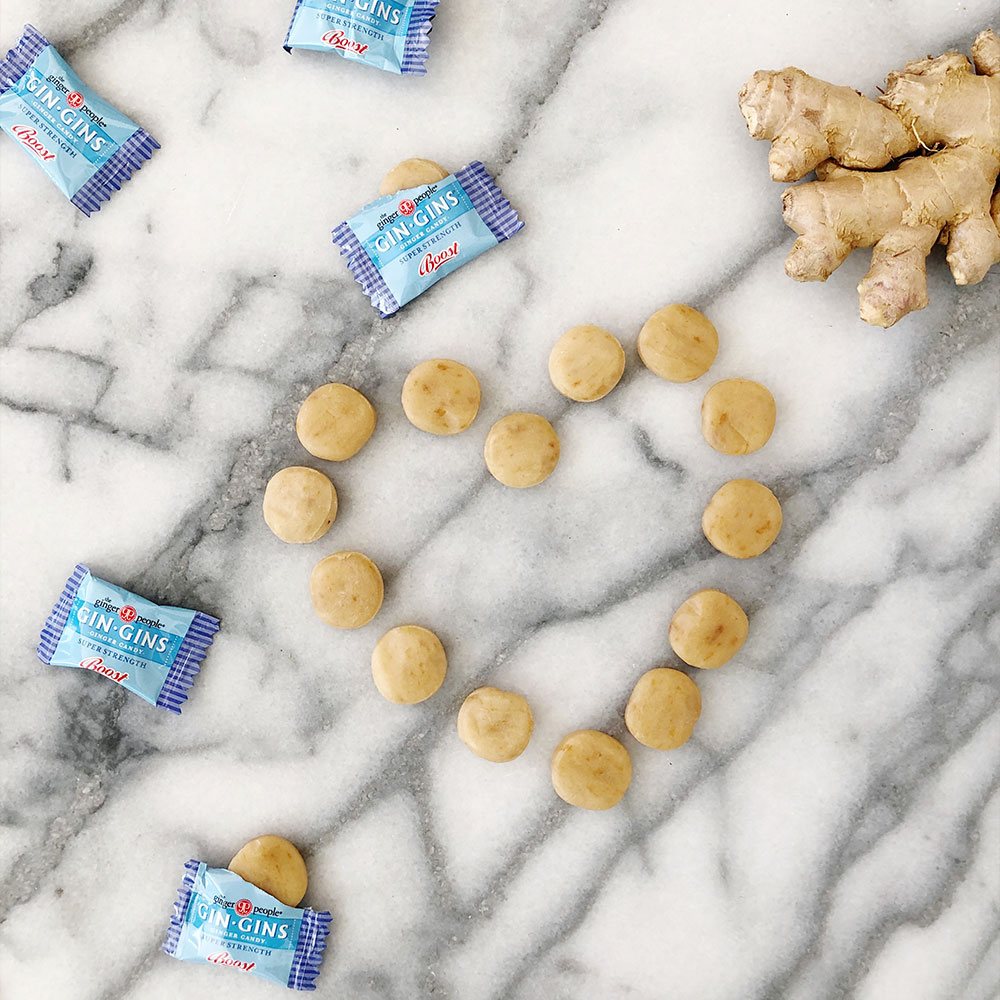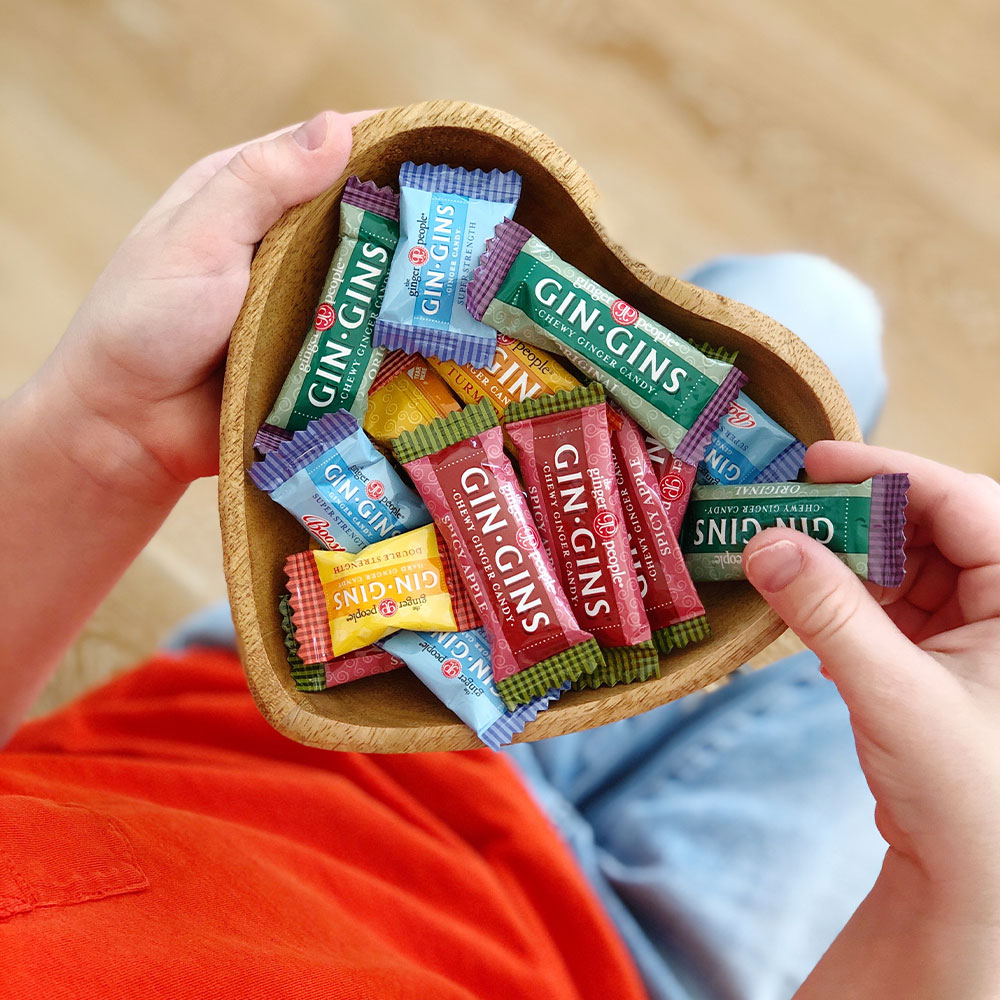 Gin Gins® Super Strength Ginger Candy
Fondly referred to as our "little potion for the motion," Gin Gins® Super Strong Candy is one of our most potent ginger candies — super-delicious and super-soothing. You'll enjoy its unique, caramel-like texture that softens its warm ginger kick.
Made with 30% fresh ginger – more than any other brand
Great for travel and nausea-related conditions
Add 5-6 pieces to a cup of boiling water – instant ginger tea!
Non-GMO  |   Gluten Free   |   Vegan
World's #1 selling ginger candy
No artificial sweeteners or sugar alcohols
Sustainably farmed ginger and palm oil
Available format
31 g box
60 g bag
84 g box
PRODUCT DETAILS
INGREDIENTS: Cane sugar, glucose syrup, ginger (30%), non-hydrogenated palm oil*, modified sago starch, salt, emulsifier: soya lecithin.
Allergens: Soy. Made in a facility that also processes peanuts.
Made in Indonesia
Store in a cool, dry place
NUTRITIONAL INFO

REVIEWS
Thank you for making the perfect product for my 77 yr old body. All I know is that eating 10 or so a day makes my joints feel better (& I'm sure the sugar helps my mood). 🙂 At 10 calories a piece I'm super thrilled!
Love these super strength Gin Gins. I buy them in bulk and have been enjoying them for years. These super strength ones start out in your mouth as a moderately hard candy but after sucking on them for about 30 seconds they soften to a taffy consistency and can be chewed for a burst of ginger flavor that doesn't stick between your teeth. They freshen your breath and give you a nice kick of flavor.
I love these candies. First found you guys when my mother in law gave them to me for morning sickness-seriously the best thing I've found for nausea. Also they taste amazing!