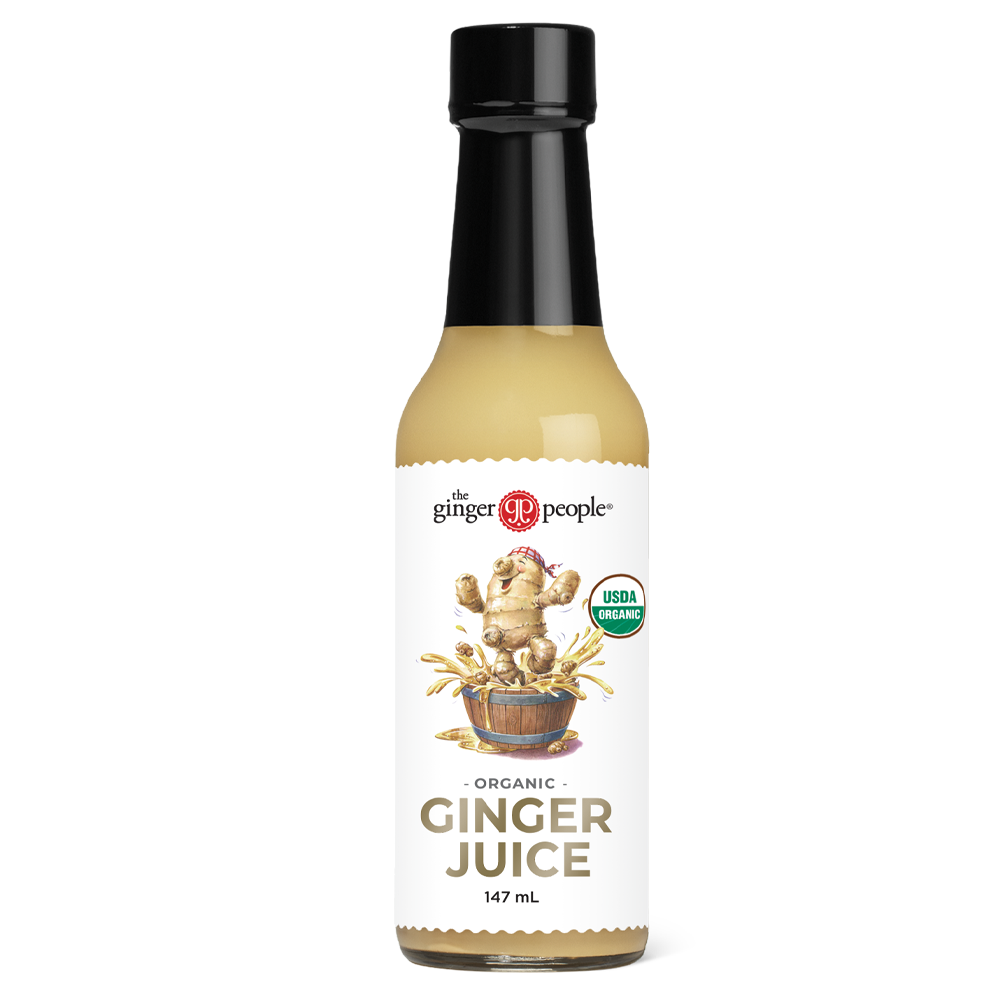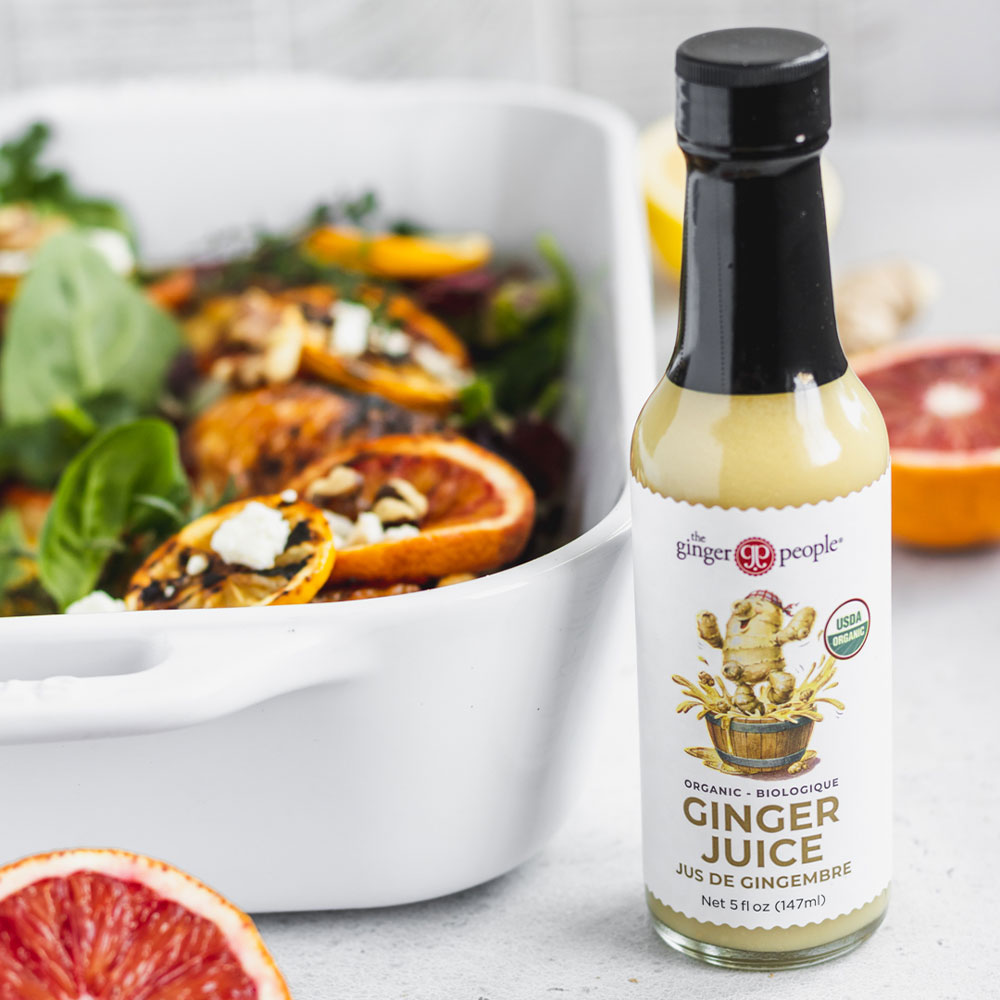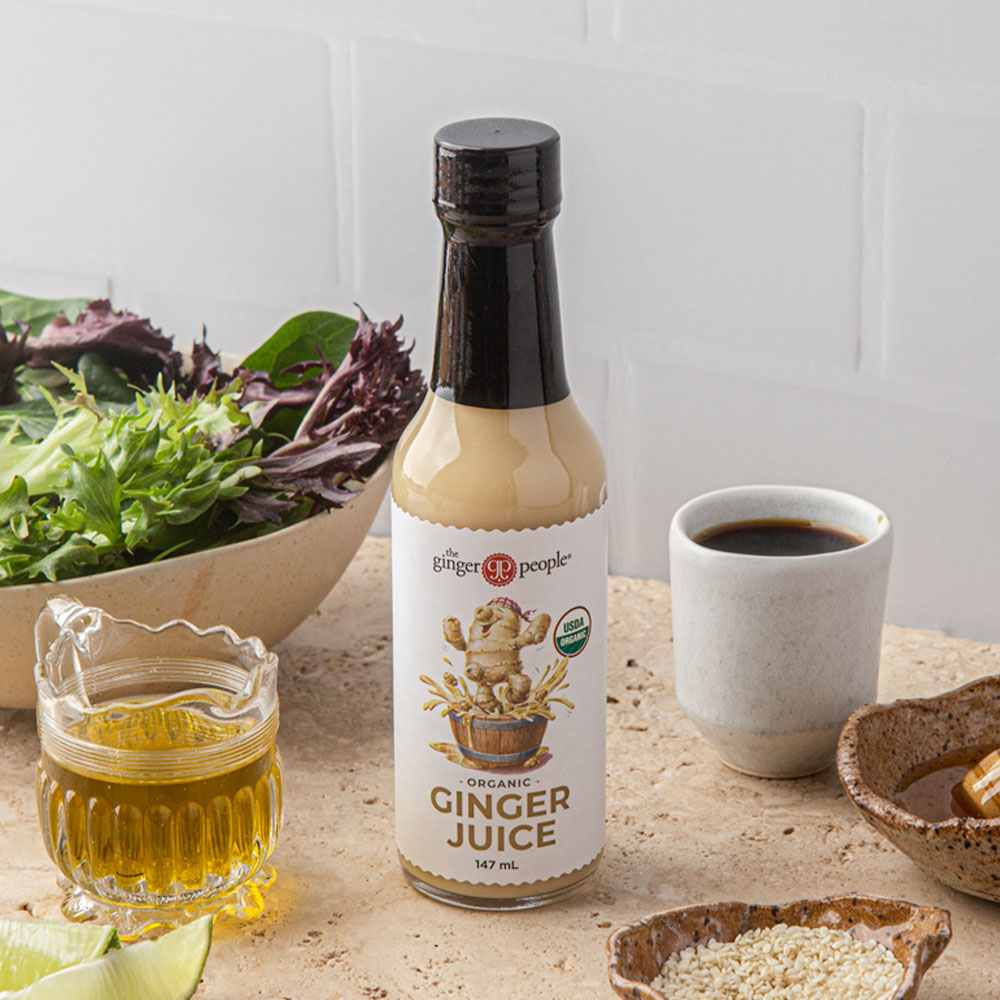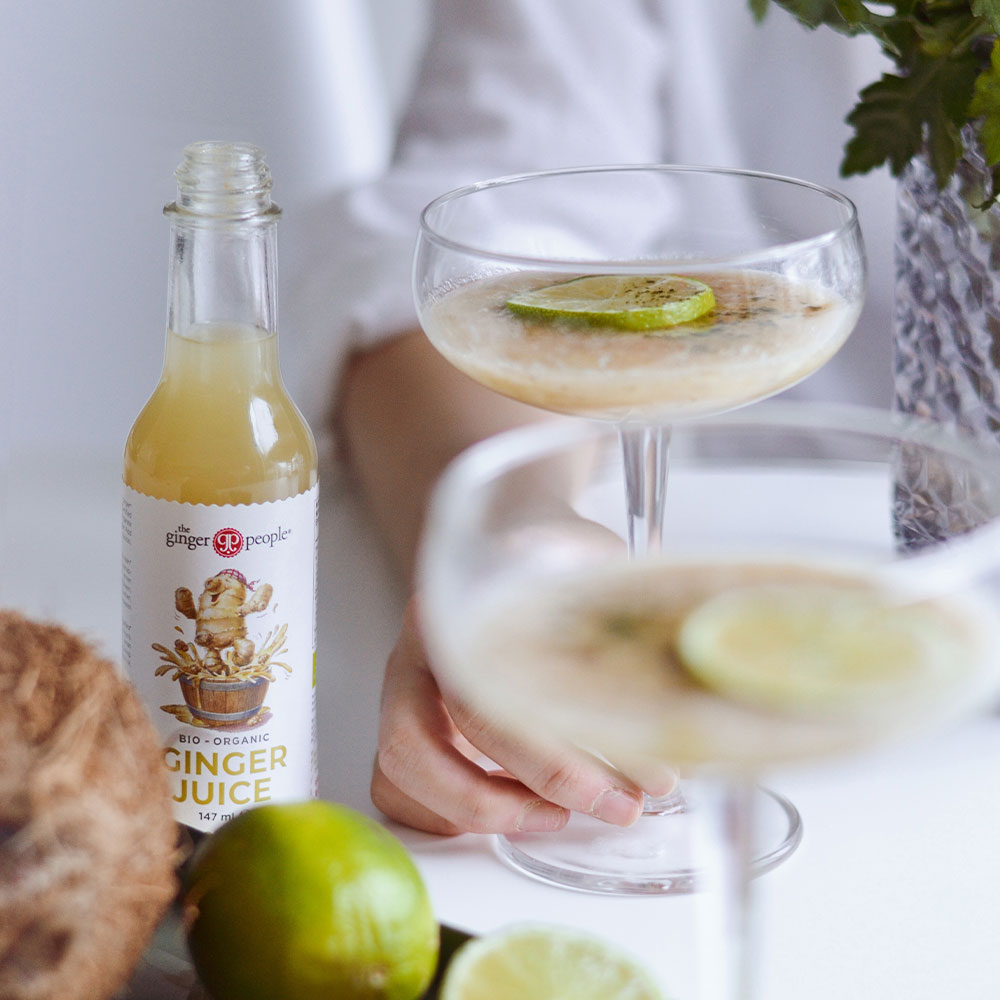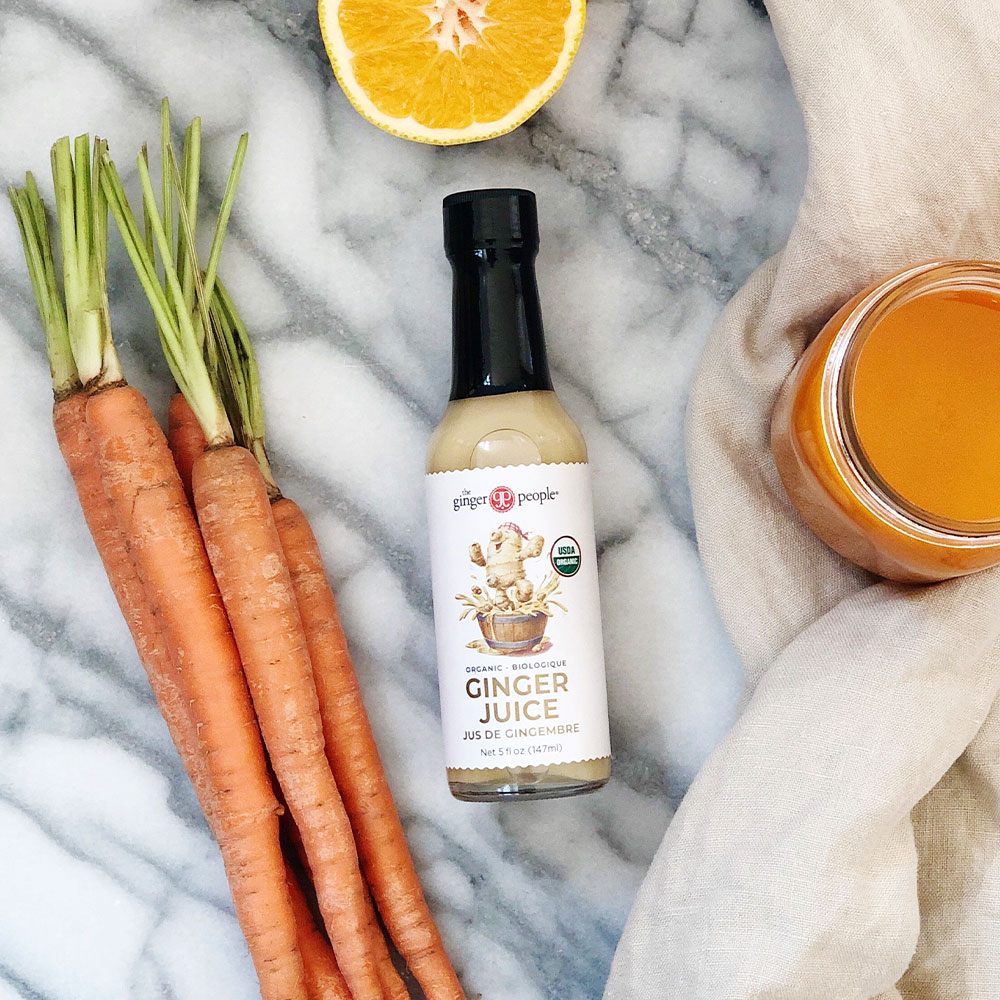 98160 Organic Ginger Juice AU_1000px
90160_OrganicGingerJuice_3_1000px
90160_OrganicGingerJuice_4_1000px
90160_OrganicGingerJuice_2_1000px
90160_OrganicGingerJuice_1_1000px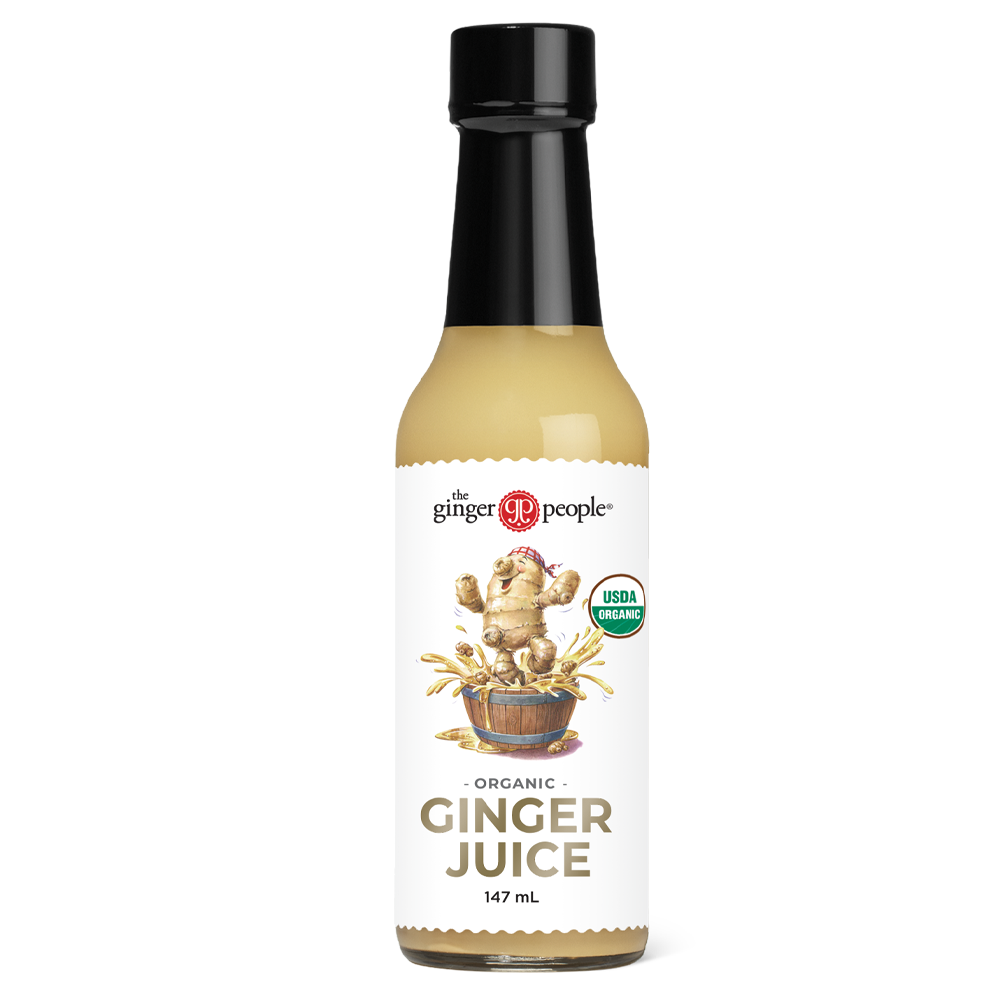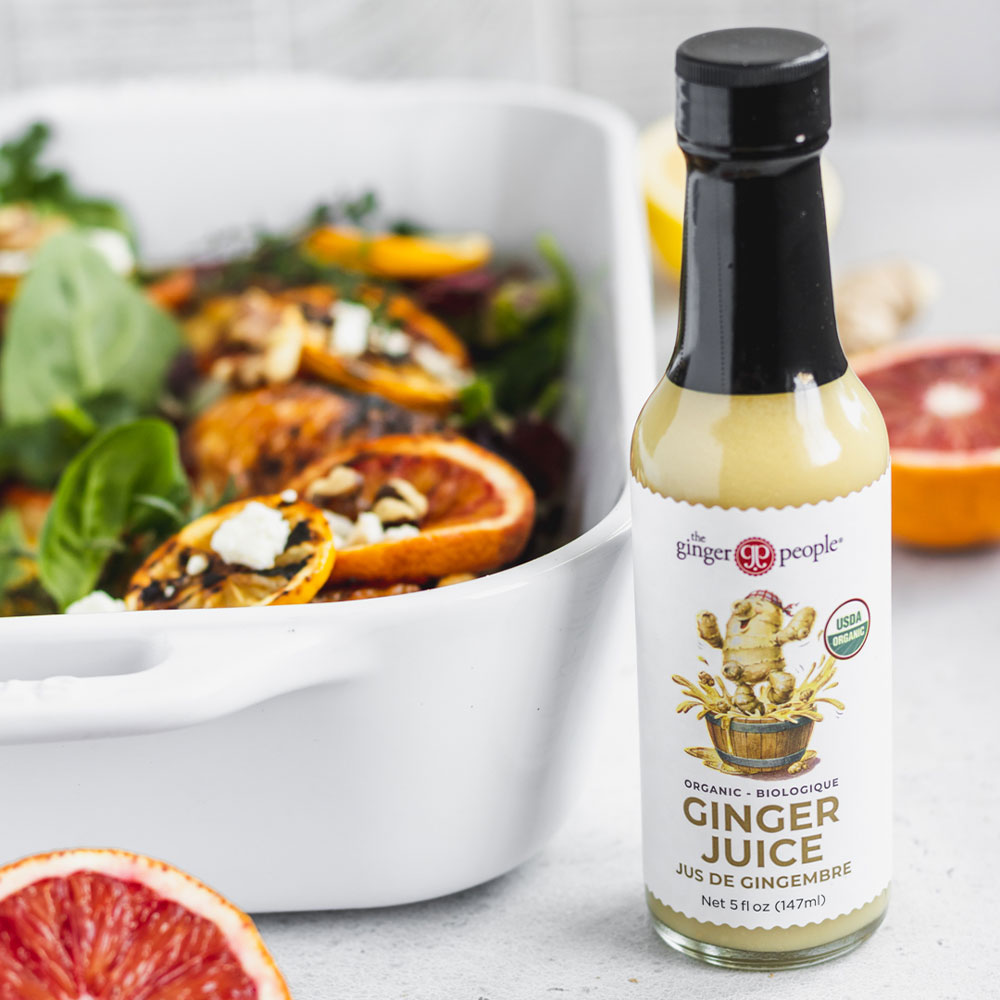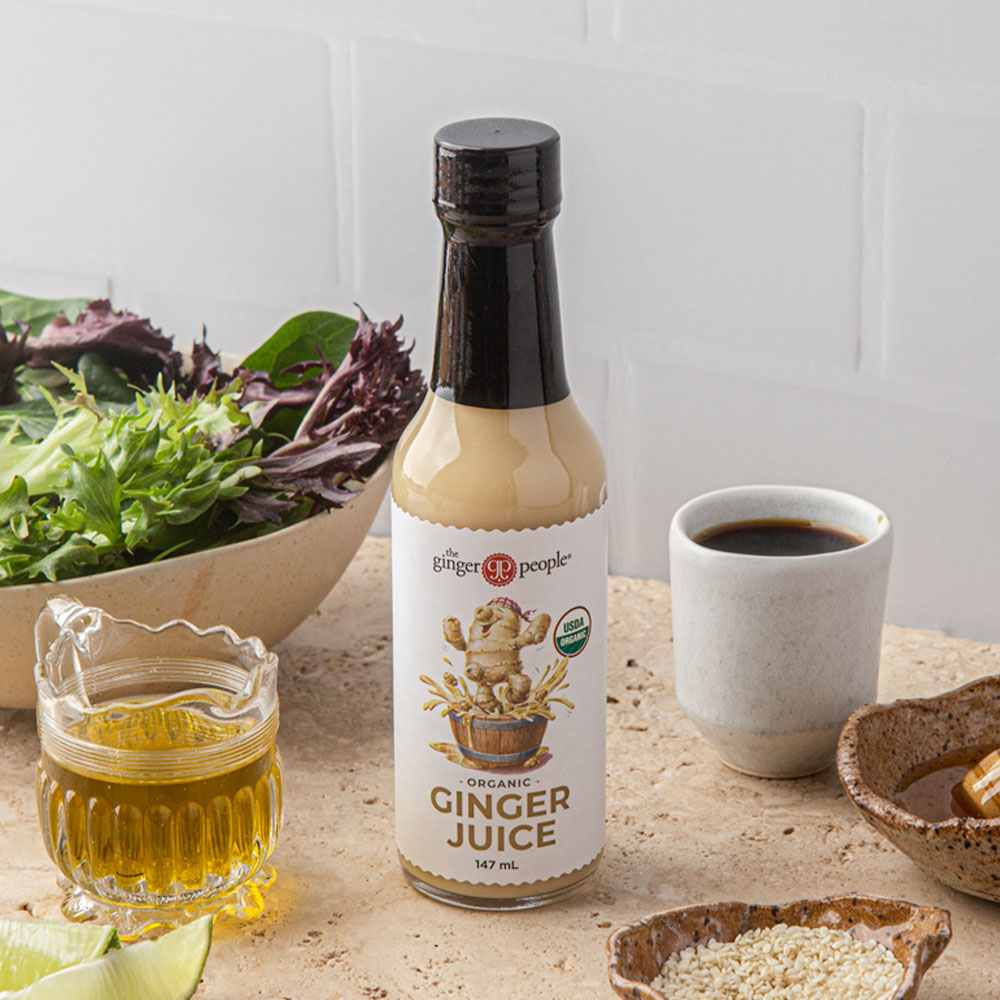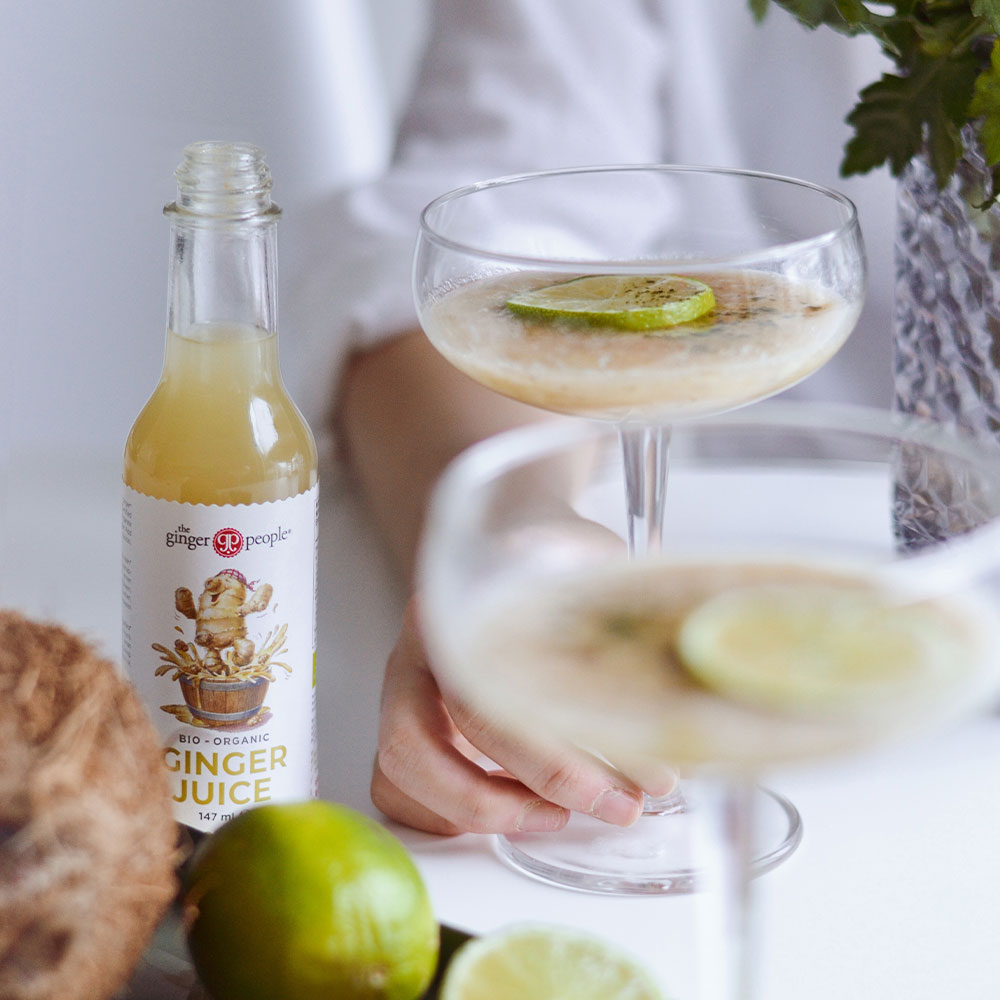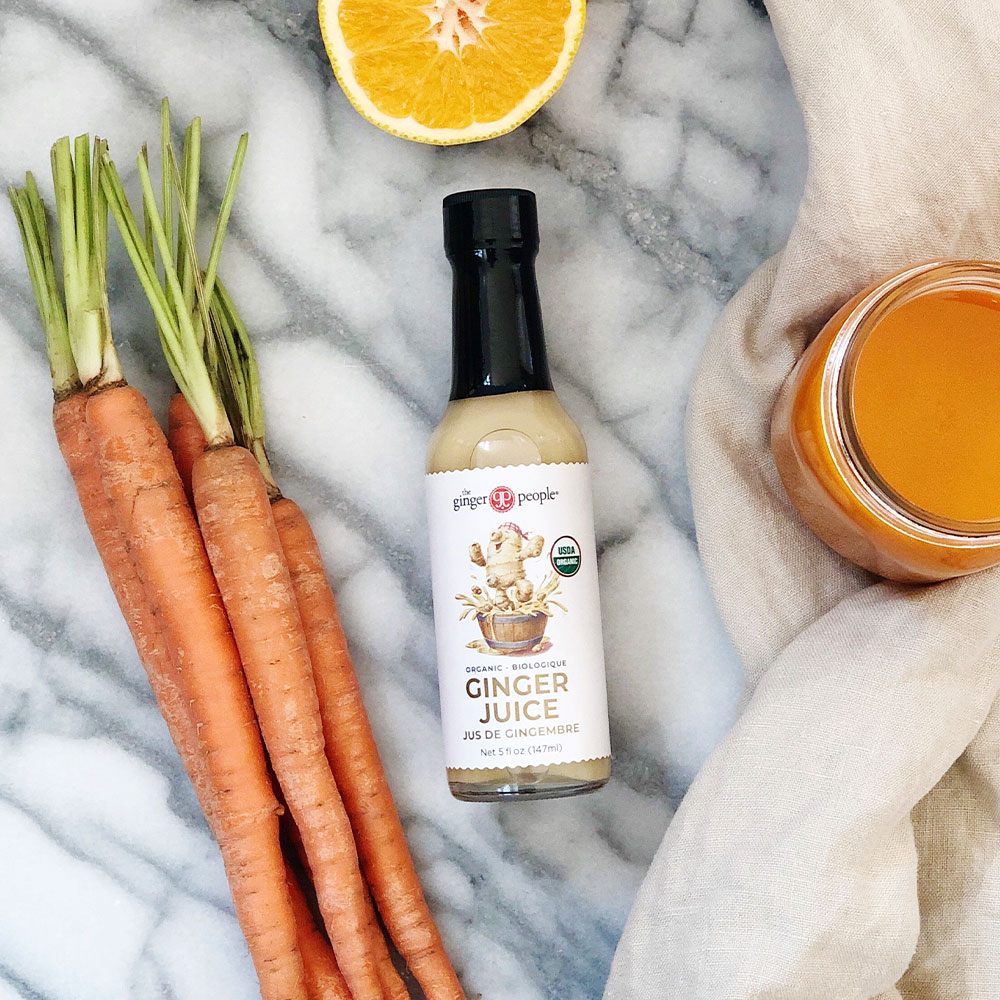 Enjoy the goodness of organic ginger in one of its most convenient forms. No need to peel, chop or juice fresh ginger anymore. Save time with this handy cooking condiment and healthy flavour boost for beverage making.
Use in place of fresh ginger
Convenient, recipe-ready
99% ginger juice
No sugar or water added
Great in marinades. Splash on salads, fish and into tea, water or fruit juice
Add zing to soups, noodles,  grains, rice, stir fry, curries, tomato-based sauces
Concoct jazzy ginger cocktails
Organic | Non-GMO | Gluten Free | Vegan
No artificial ingredients
Sustainably farmed ginger
Available format
PRODUCT DETAILS
INGREDIENTS: Ginger* (99%), acidity regulator: citric acid. *Certified organic.
Made in USA
Refrigerate after opening. Once opened, for freshest flavour, use within 2 months
Unfiltered – shake well before using
1 tbsp ginger juice = 1 tbsp fresh ginger
NUTRITIONAL INFO
REVIEWS
I used to have chronic sinus infections. I would get 5-6 sinus infections a year. Antibiotics were no longer working and causing stomach problems. I started a health journey and several of The Ginger People products (ginger juice, ginger shots and candy chews) played a vital role in my recovery to where now I might get 1 sinus infection every two years!
This ginger juice has been a lifesaver for me. I have gastroparesis, which is a paralysis of the stomach and intestines. It causes horrible nausea attacks. I can take one swallow of this straight from the bottle and my nausea is soothed in 30 seconds. It also will not aggrevate my small intestinal bacterial overgrowth symptoms because it is low FODMAP and not blended with any fruit juice. I couldn't ask for a better product!
I LOVE this ginger juice!!! I used it for shots (with lemon) and add into my tea, I use to cook when I don't have much time to use the ginger root. It's an amazing product and it lasts a long time in the refrigerator!!
I use for secondary ferment in my Kombucha, adding lemon and honey. I freeze the leftover juice in ice cube trays so it lasts a long time. The juice is amazing and you can tell it is not highly processes as you can see the fibers in the juice.