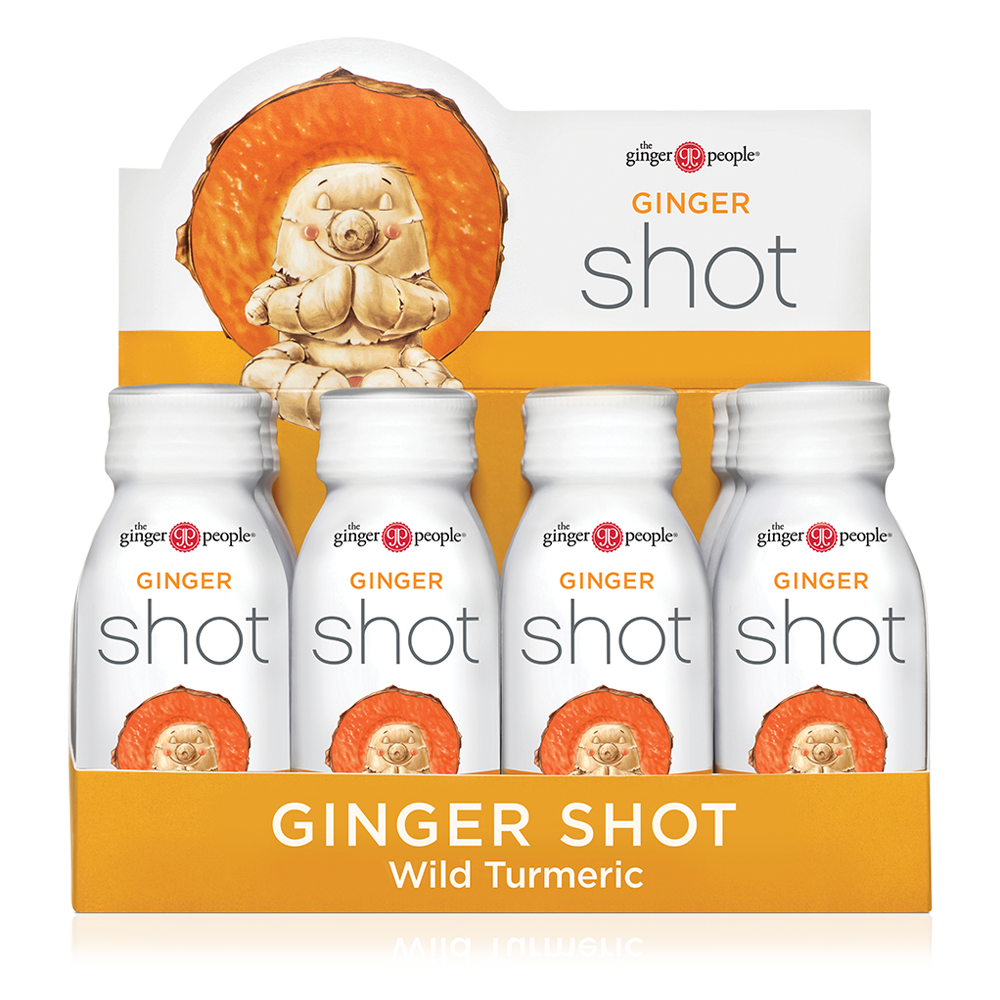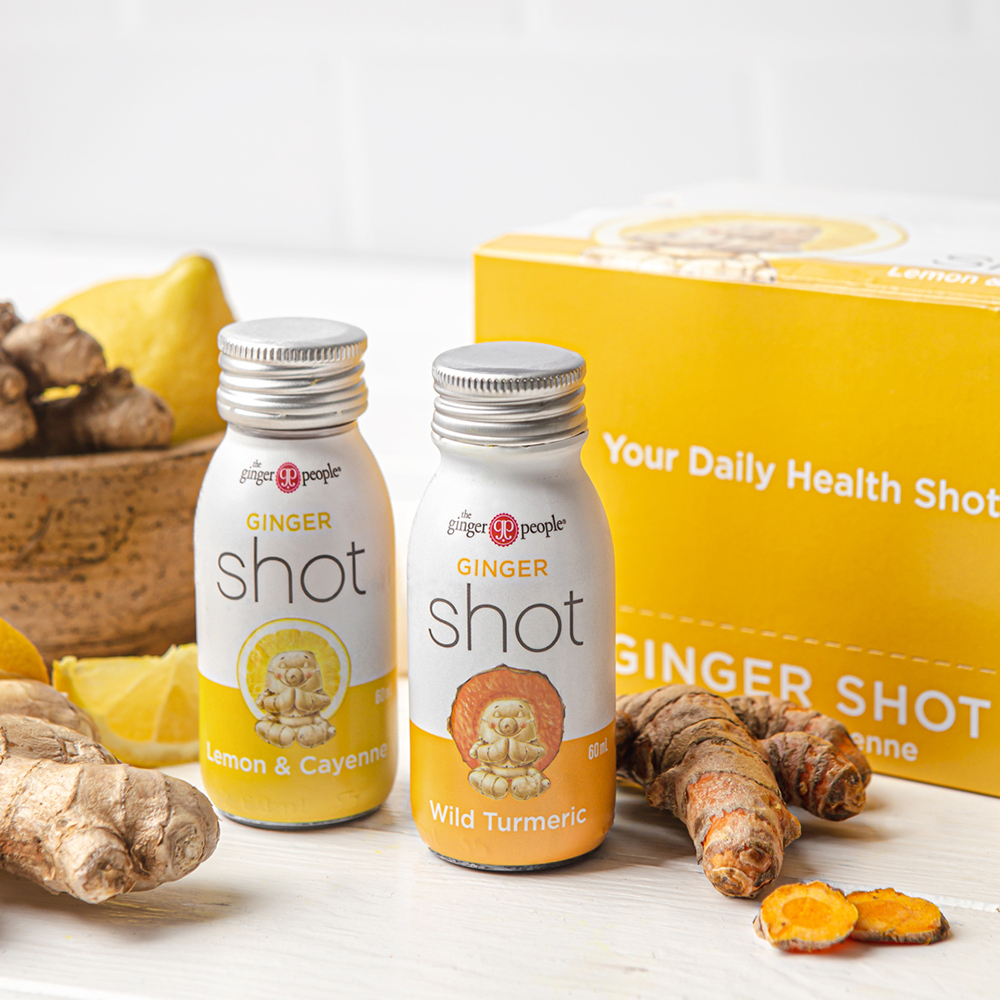 98932 Ginger Shot Wild Turmeric Caddy AU_1000px
98932 Ginger Shot Wild Turmeric Shot AU_1000px
AU Ginger Shots - both flavors_1000px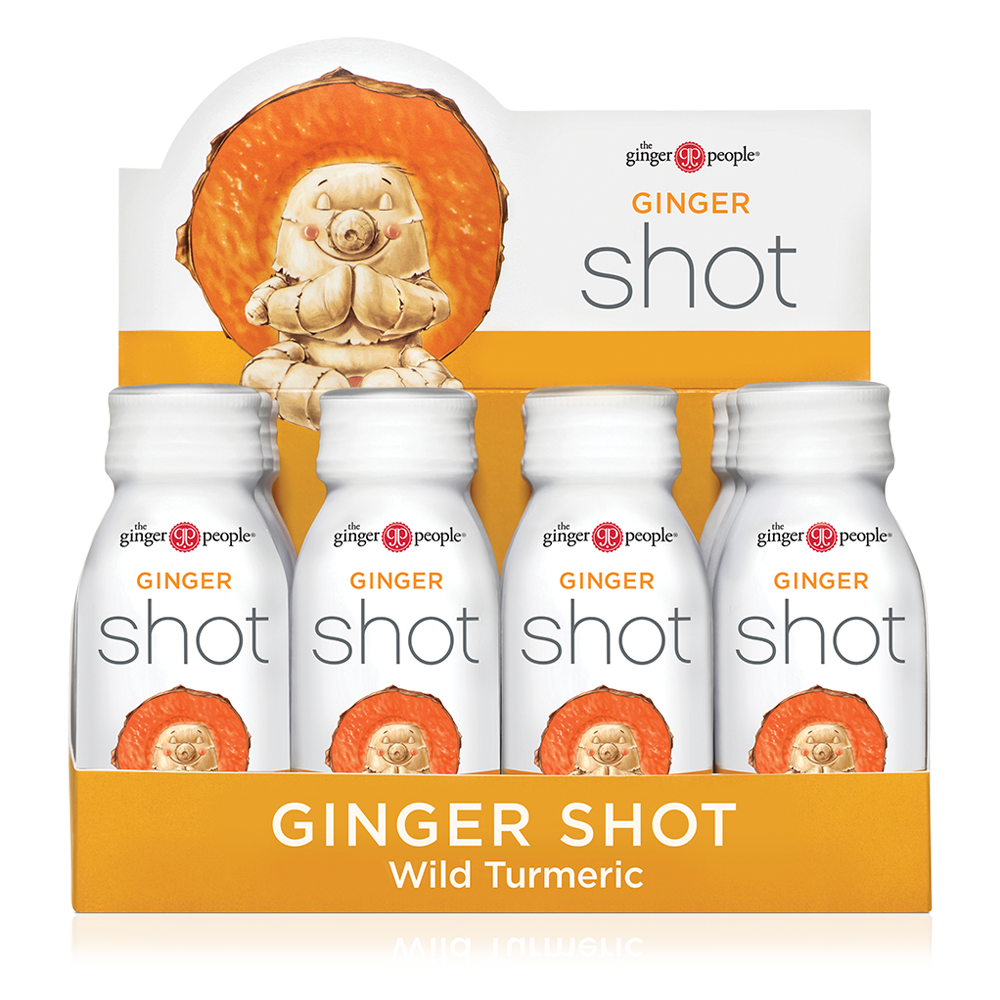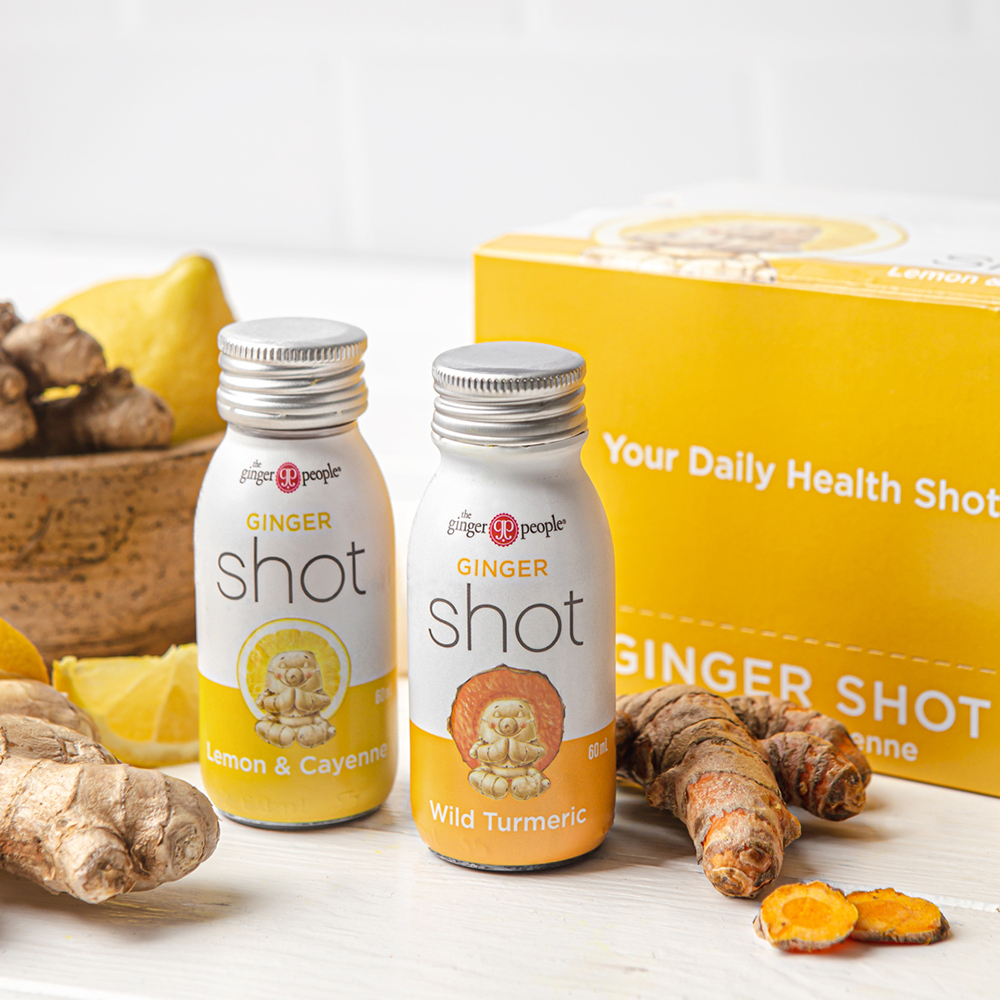 Ginger Shot –
Wild Turmeric
This tasty wellness shot gets its goodness from the healthy combo of wild turmeric, ginger and black pepper. Balanced with a stir of creamy coconut, this smooth, snappy Wild Turmeric Ginger Shot provides an anti-inflammatory boost with a delicious, spicy-herbaceous flavour.
Daily health shot
Anti-inflammatory properties*
Caffeine free energy*
Made with 30% ginger juice
Made with wild turmeric from Fiji
Non-GMO  |   Gluten Free   |   Vegan
No artificial sweeteners
Glass bottle for purity, health and environment
PRODUCT DETAILS
DIETARY SUPPLEMENT INGREDIENTS: Ginger Juice (Zingiber officinale Rhizome) Wild Turmeric Juice (Curcuma aromatica Rhizome).
OTHER INGREDIENTS: Apple juice from concentrate, water, organic cane sugar, lemon juice, coconut cream, black pepper.
Allergens: Coconut
Made in USA
60 ml bottle, also available in a 12-pack
Refrigeration not required. Store in a cool, dry place
*This statement has not been evaluated by the FDA. This product in not intended to diagnose, treat, cure or prevent any disease.
** Ginger is known to stimulate the circulatory system, resulting in a gentle and steady energizing effect.
NUTRITIONAL INFO
HEALTH NEWS
Does Ginger Help You Lose Weight?
FEATURED RECIPE
Chickpea Rice Bowl with Carrot-Ginger Dressing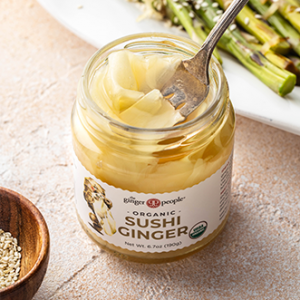 PRODUCT HIGHLIGHT
Organic Pickled Sushi Ginger