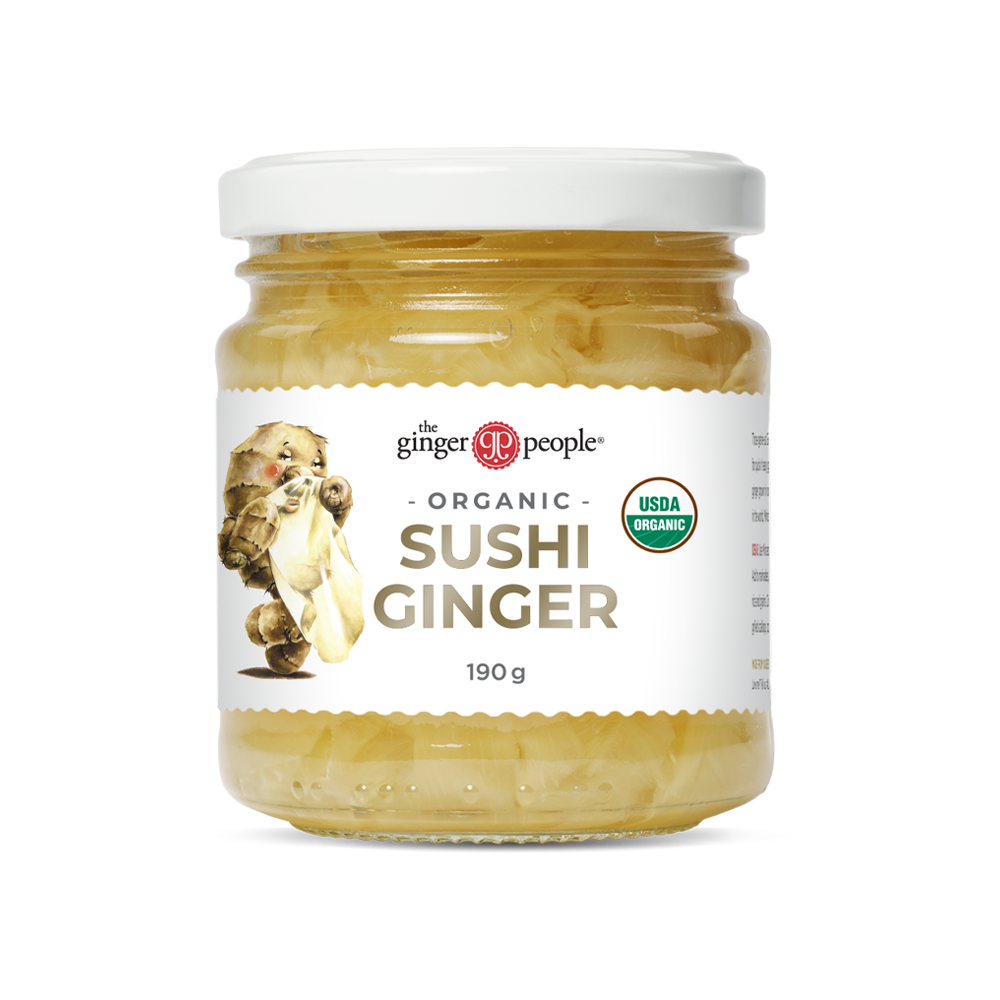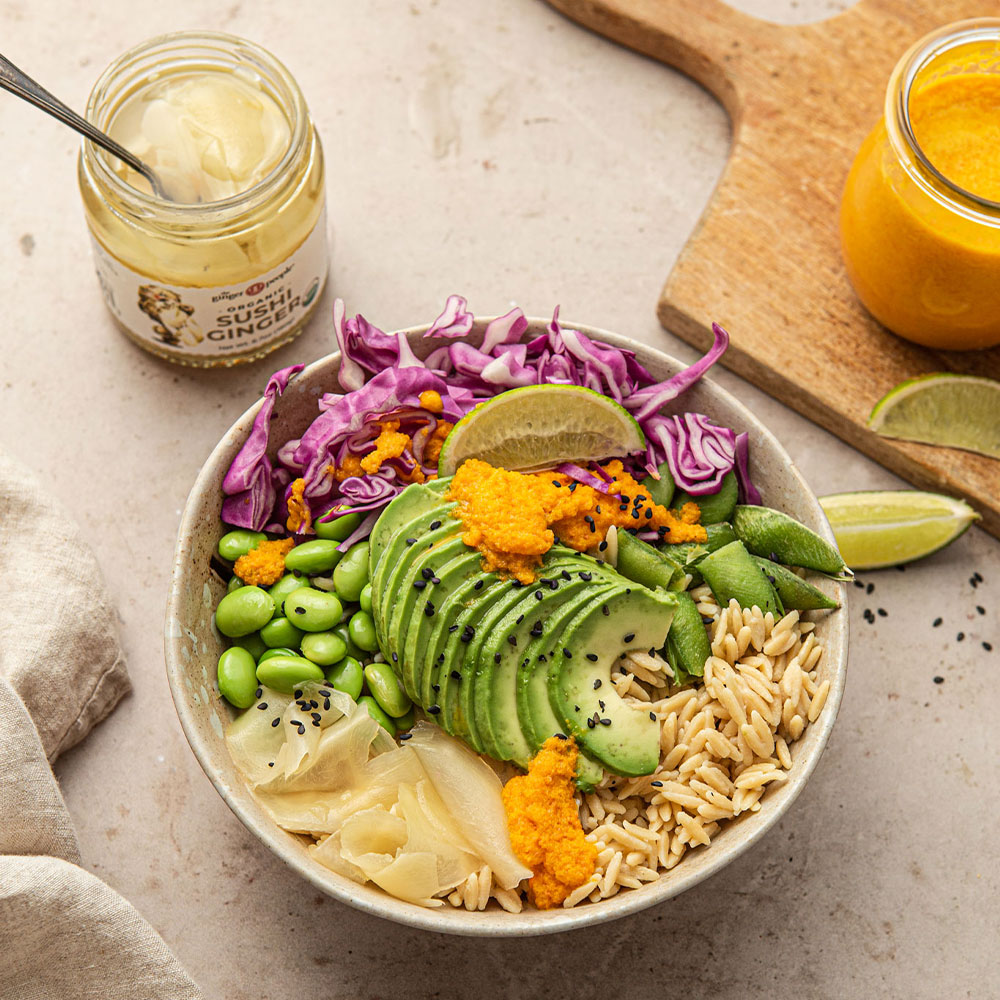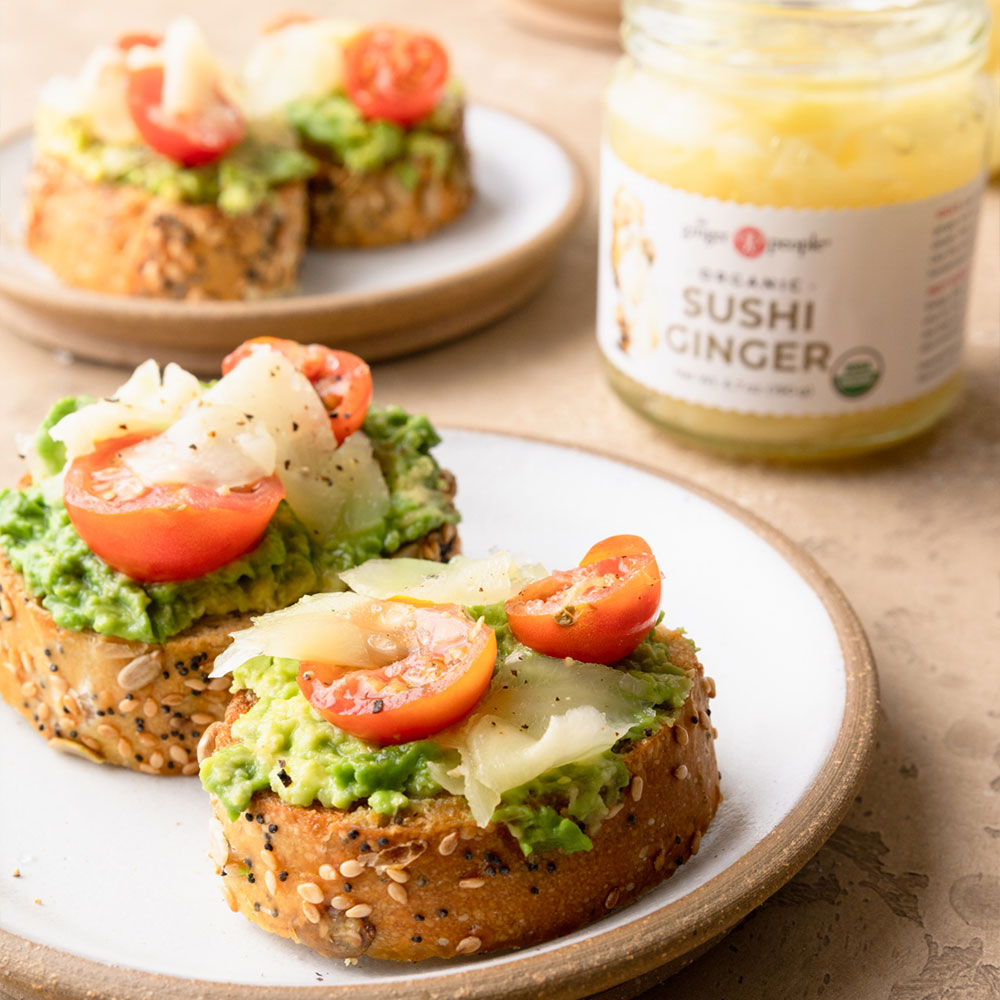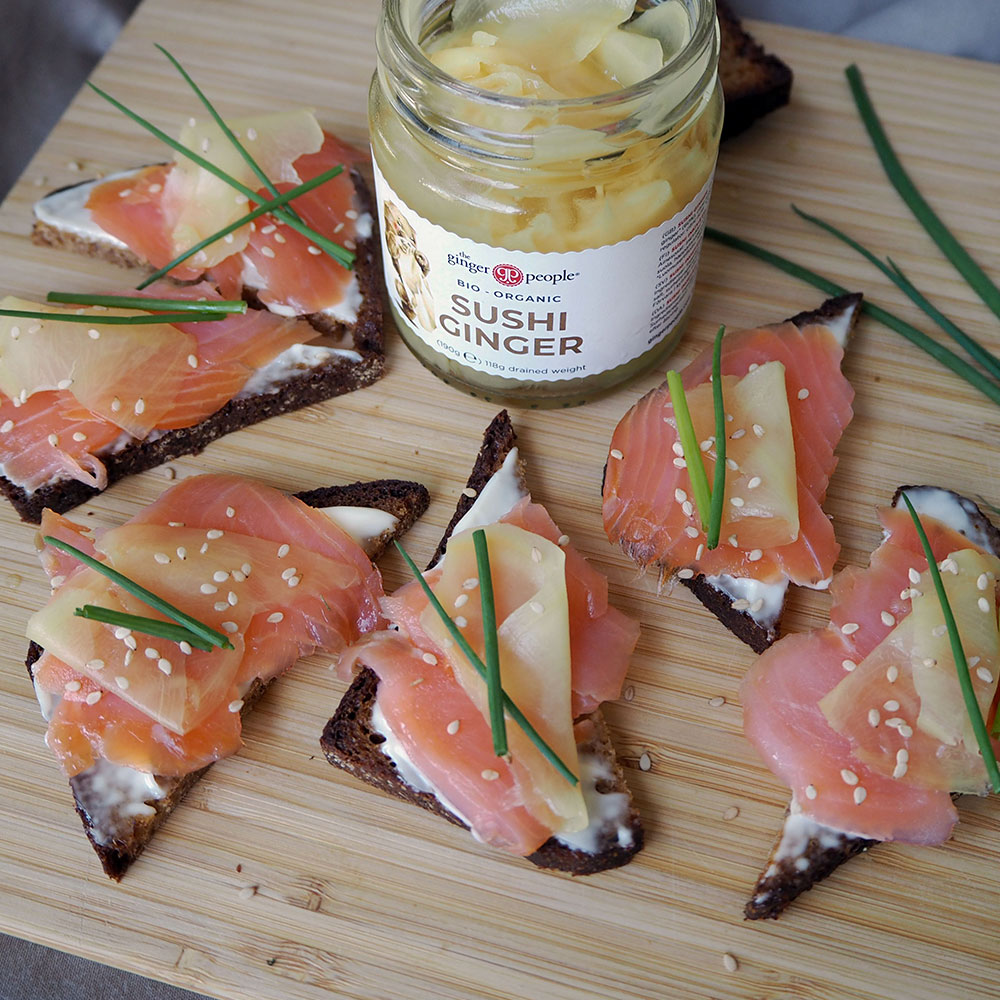 98403 Organic Pickled Sushi Ginger AU_1000px-
90403_SushiGinger_3_1000px
90403_SushiGinger_4_1000px
90403_SushiGinger_1_1000px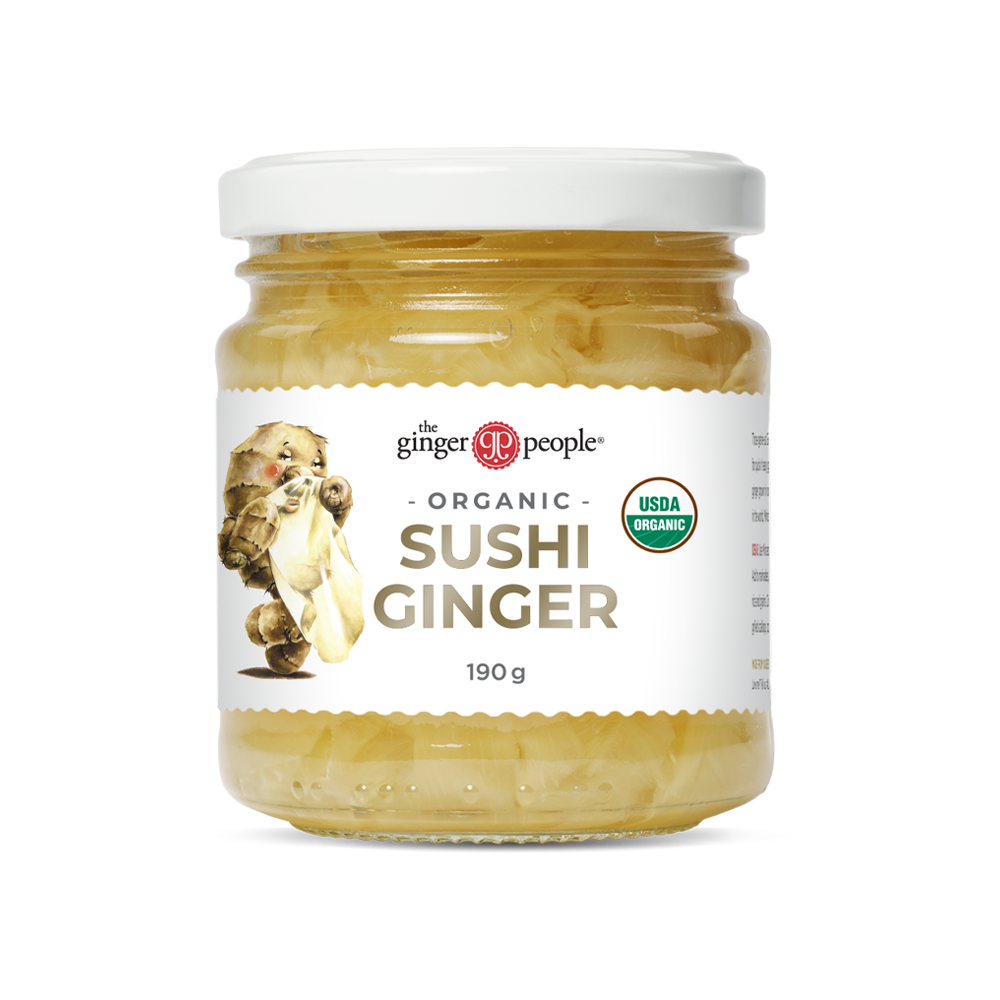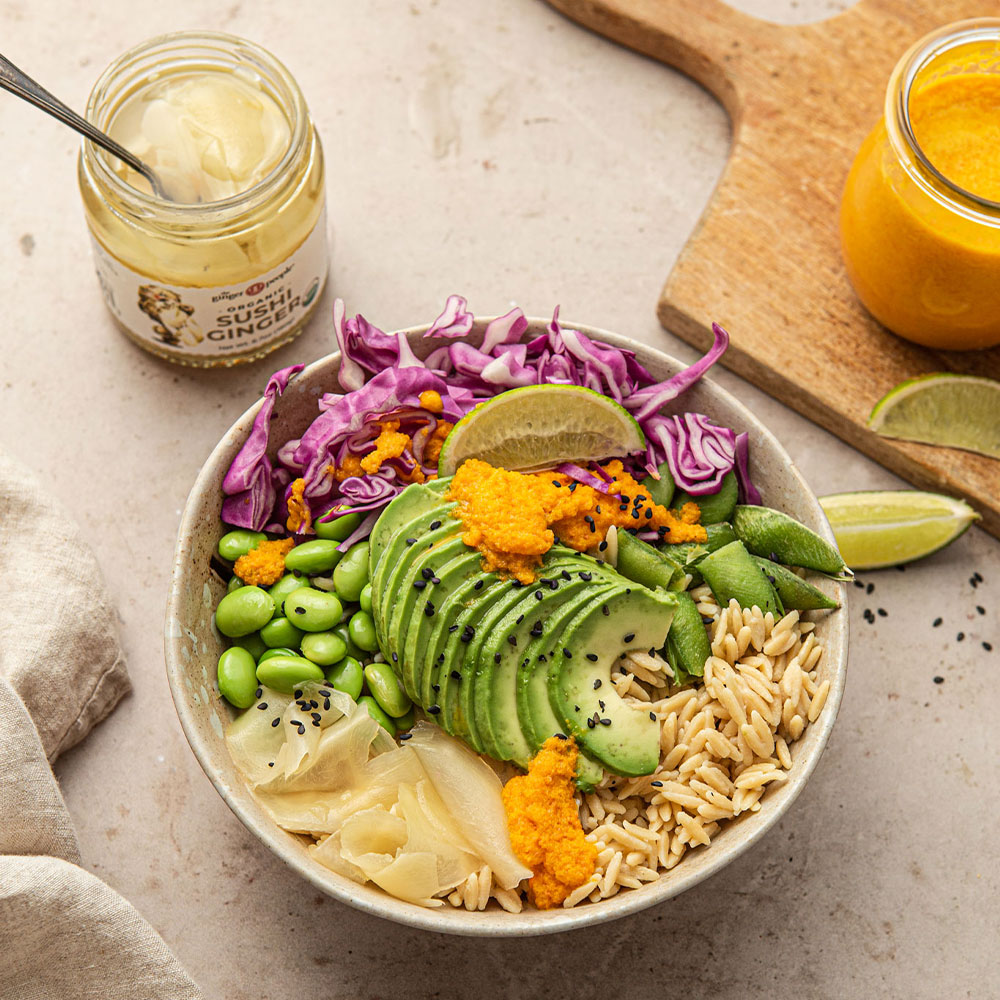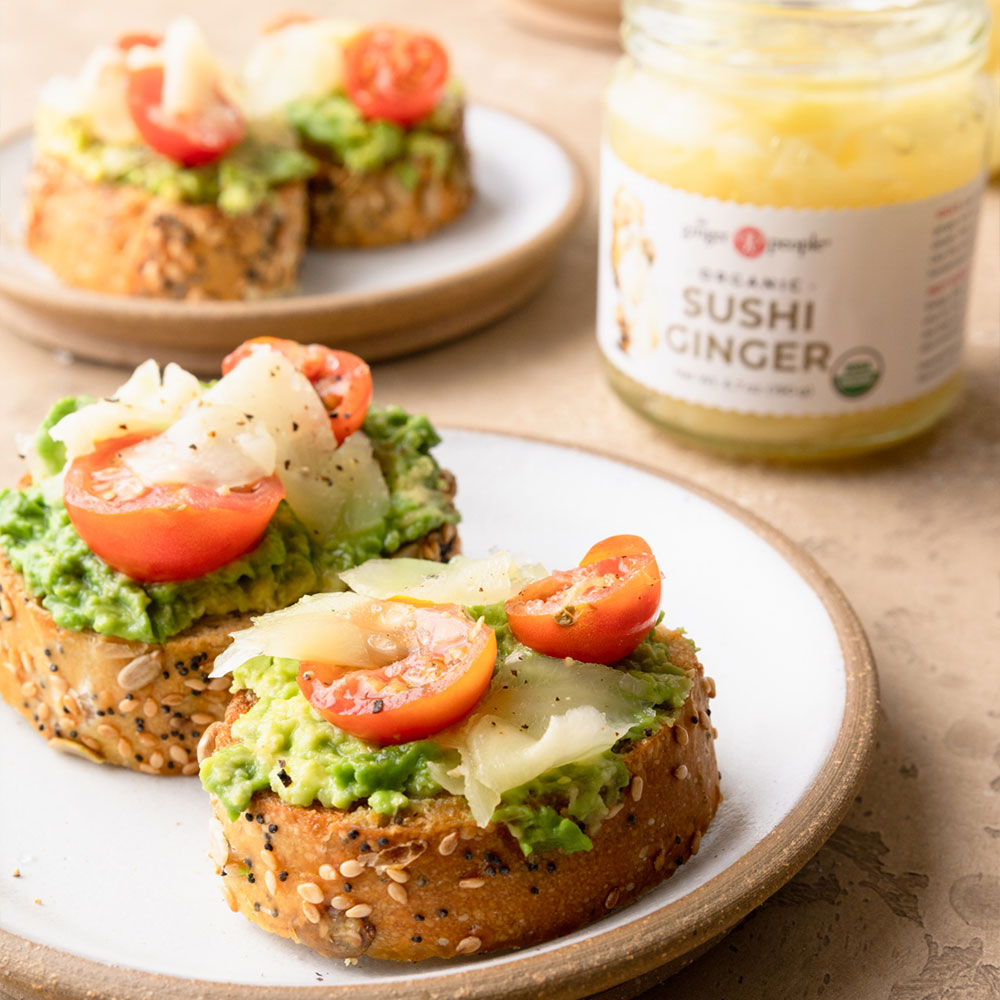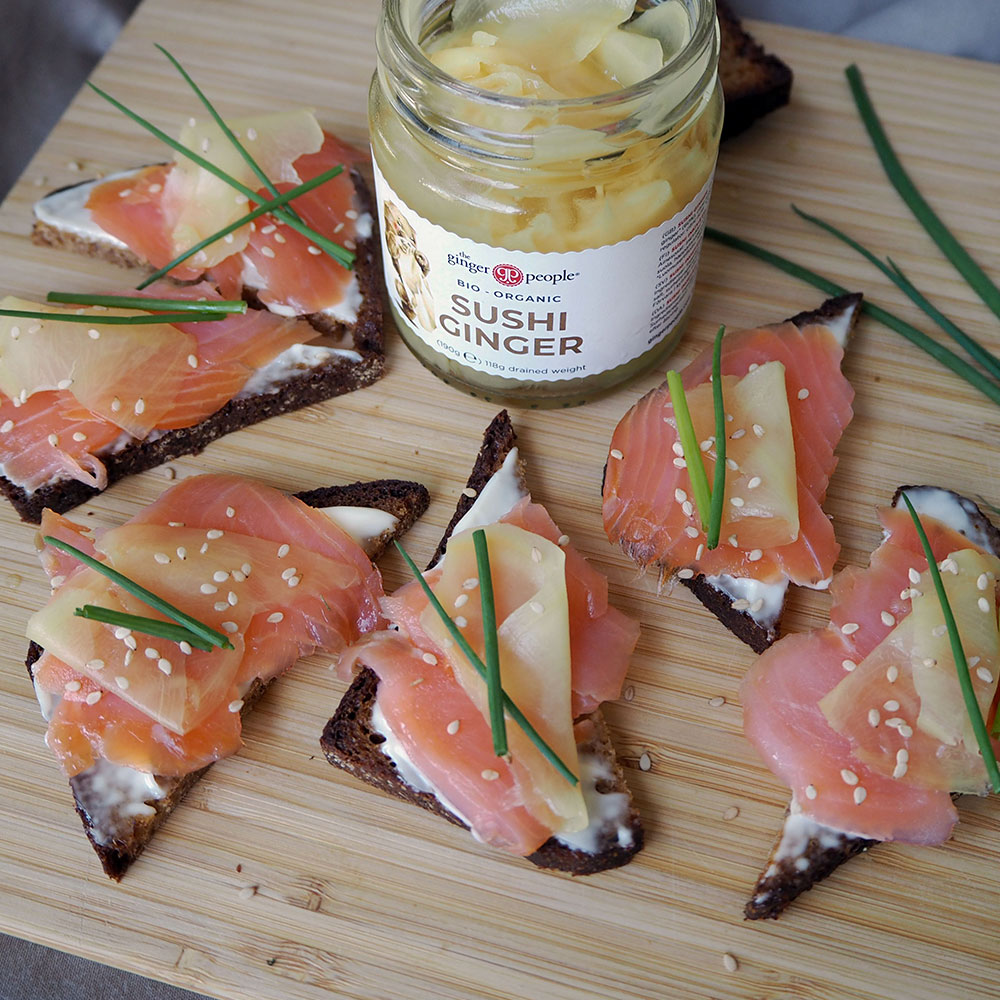 ORGANIC PICKLED SUSHI GINGER
Discriminating sushi chefs will tell you, this is the purest pickled ginger around. These sheer, delicate slices of ginger contain none of those nasty artificial dyes, sweeteners or preservatives. And that's not even the best part. It's organic!
Convenient, labour-saving ingredient and garnish
Serve with sushi, sashimi, spring rolls, smoked fish
Add to poke bowls, noodle salads, coleslaw
No waste: Use the remaining ginger-vinegar liquid in homemade salad dressing
Low-salt alternative condiment for sandwiches and salads
Organic | Non-GMO | Gluten Free | Vegan | Kosher
No added colouring
No artificial sweeteners
Sustainably farmed ginger
Available format
PRODUCT DETAILS
INGREDIENTS: Ginger* (60%), cane sugar*, rice vinegar*, water, salt, acidity regulator: citric acid. *Certified organic.
Made in China (where ginger began) – or Fiji depending on the season
Refrigerate after opening. Once opened, for freshest flavour, use within 2 months
NUTRITIONAL INFO
HEALTH NEWS
Does Ginger Help You Lose Weight?
FEATURED RECIPE
Chickpea Rice Bowl with Carrot-Ginger Dressing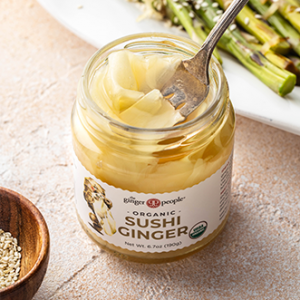 PRODUCT HIGHLIGHT
Organic Pickled Sushi Ginger