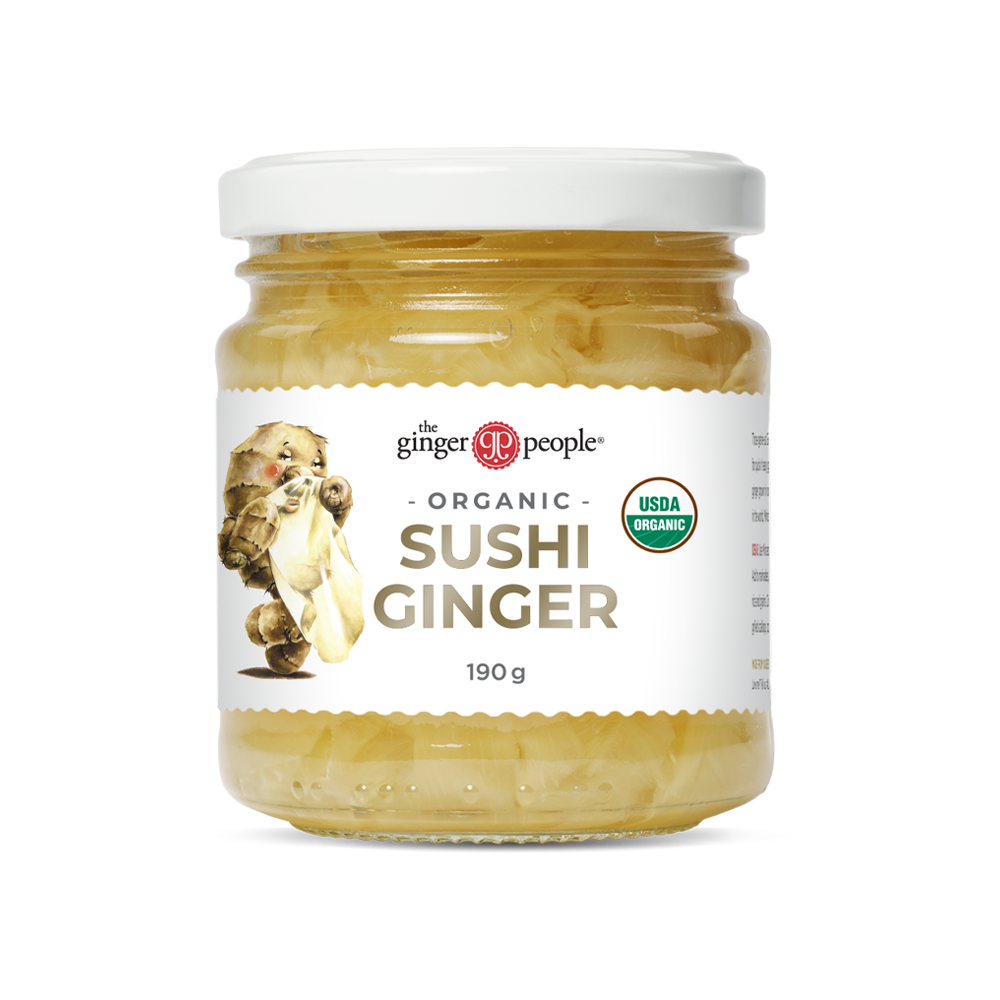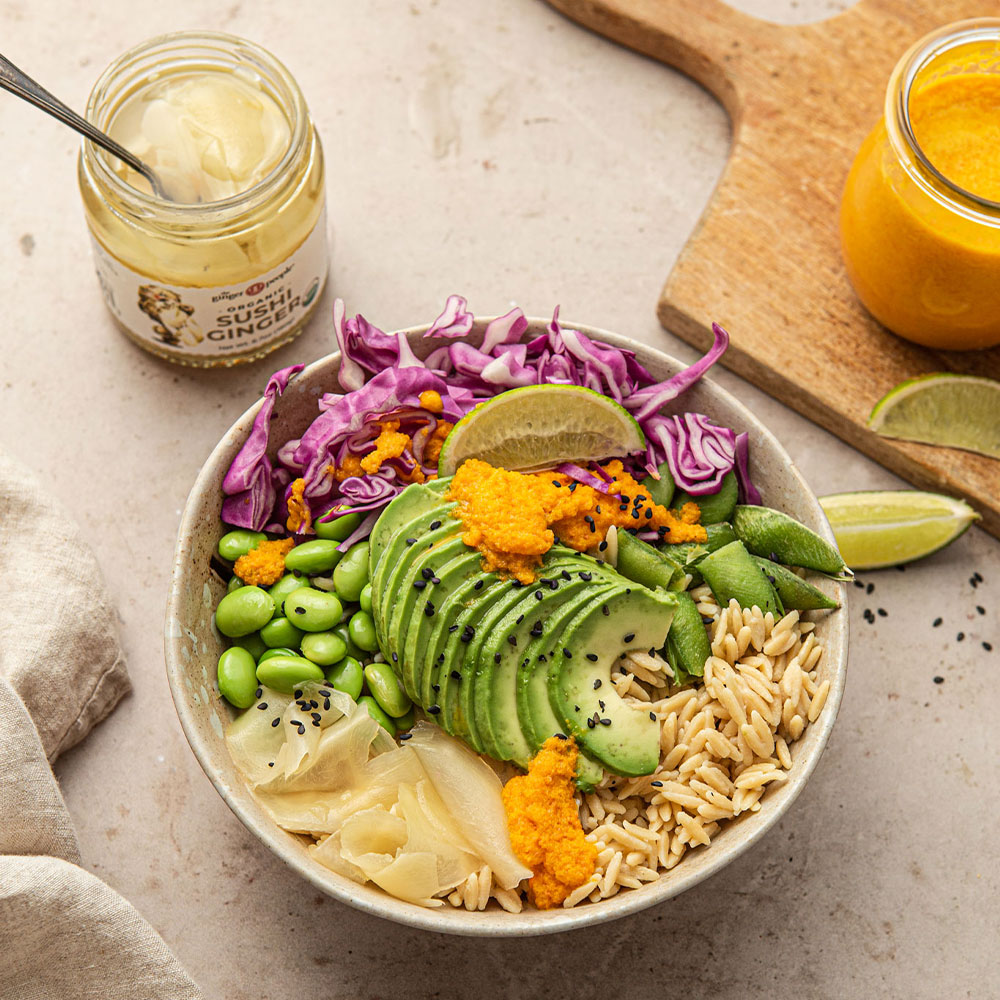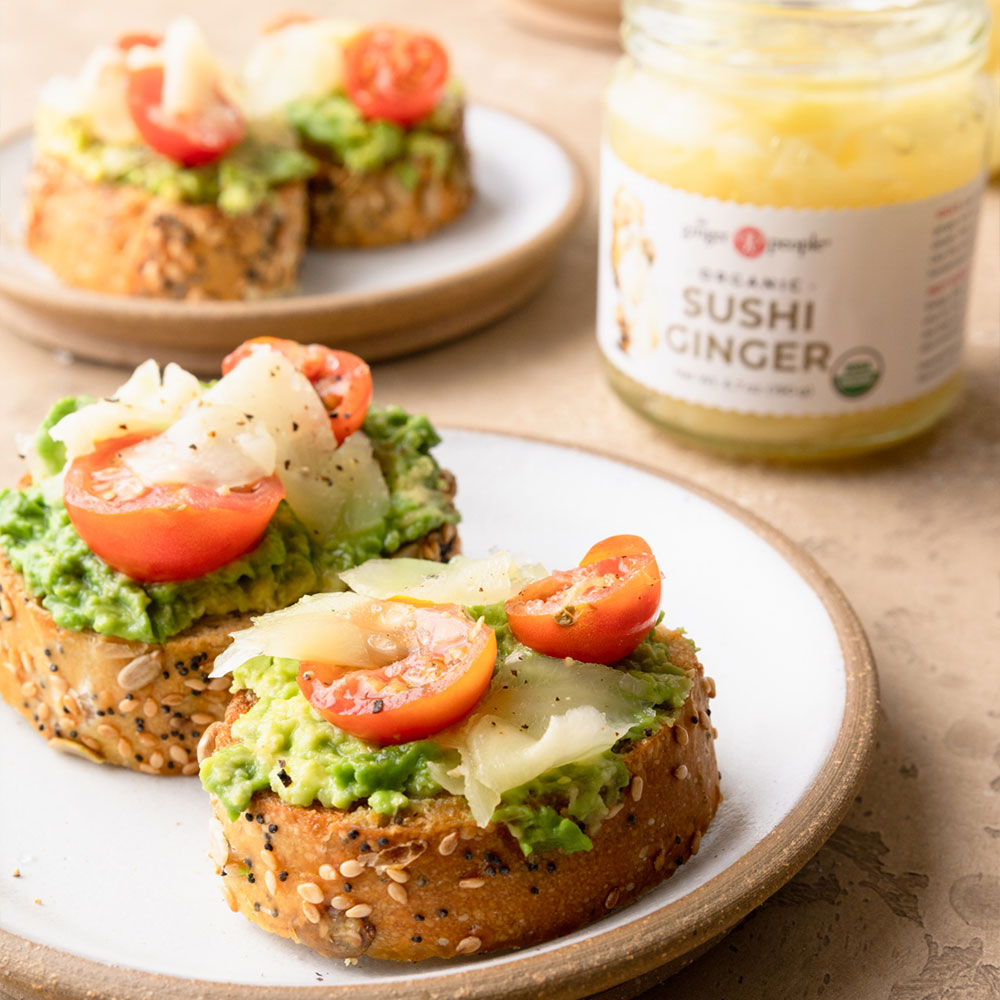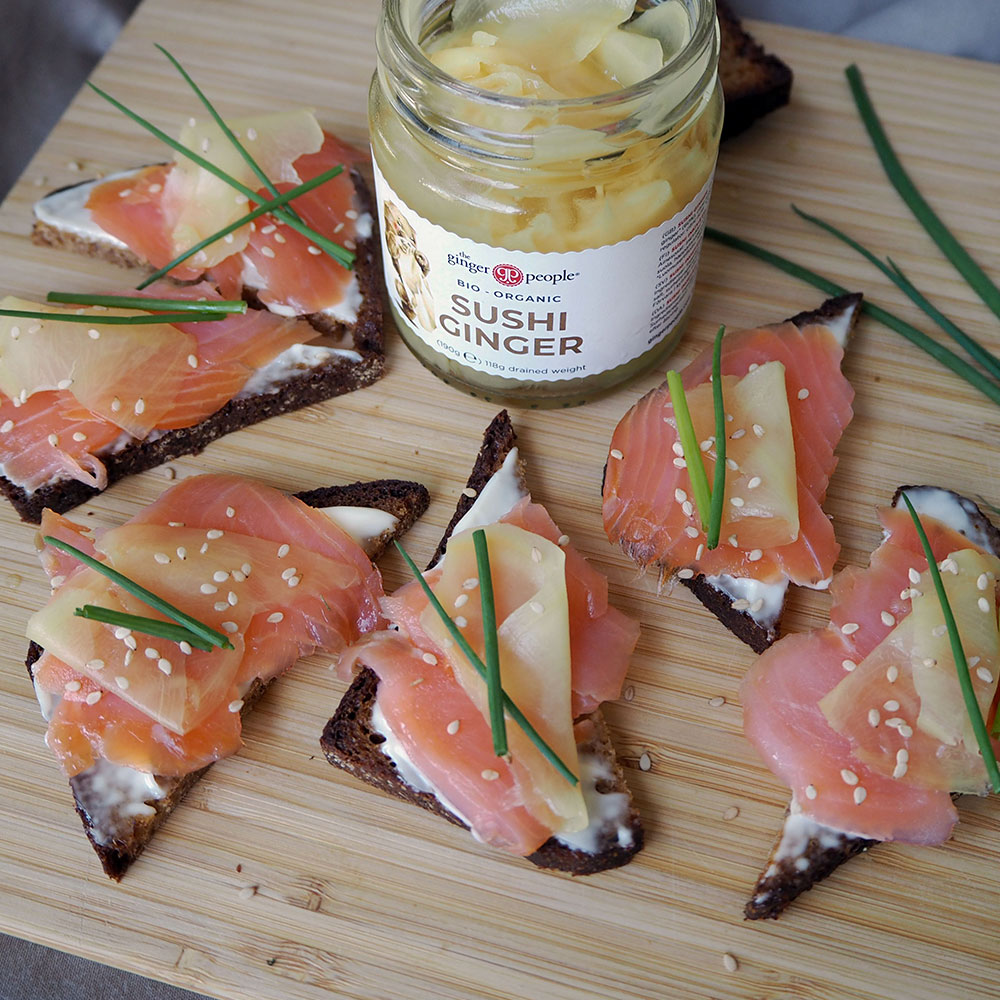 98403 Organic Pickled Sushi Ginger AU_1000px-
90403_SushiGinger_3_1000px
90403_SushiGinger_4_1000px
90403_SushiGinger_1_1000px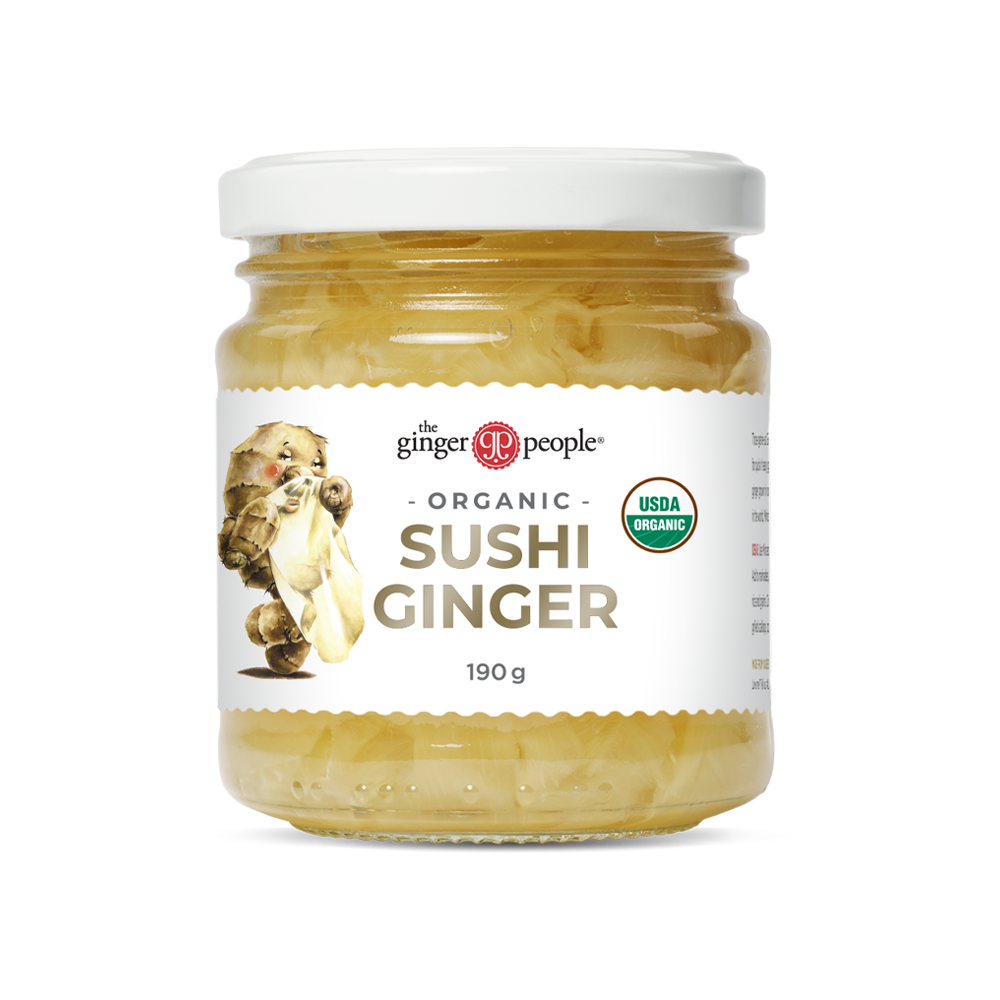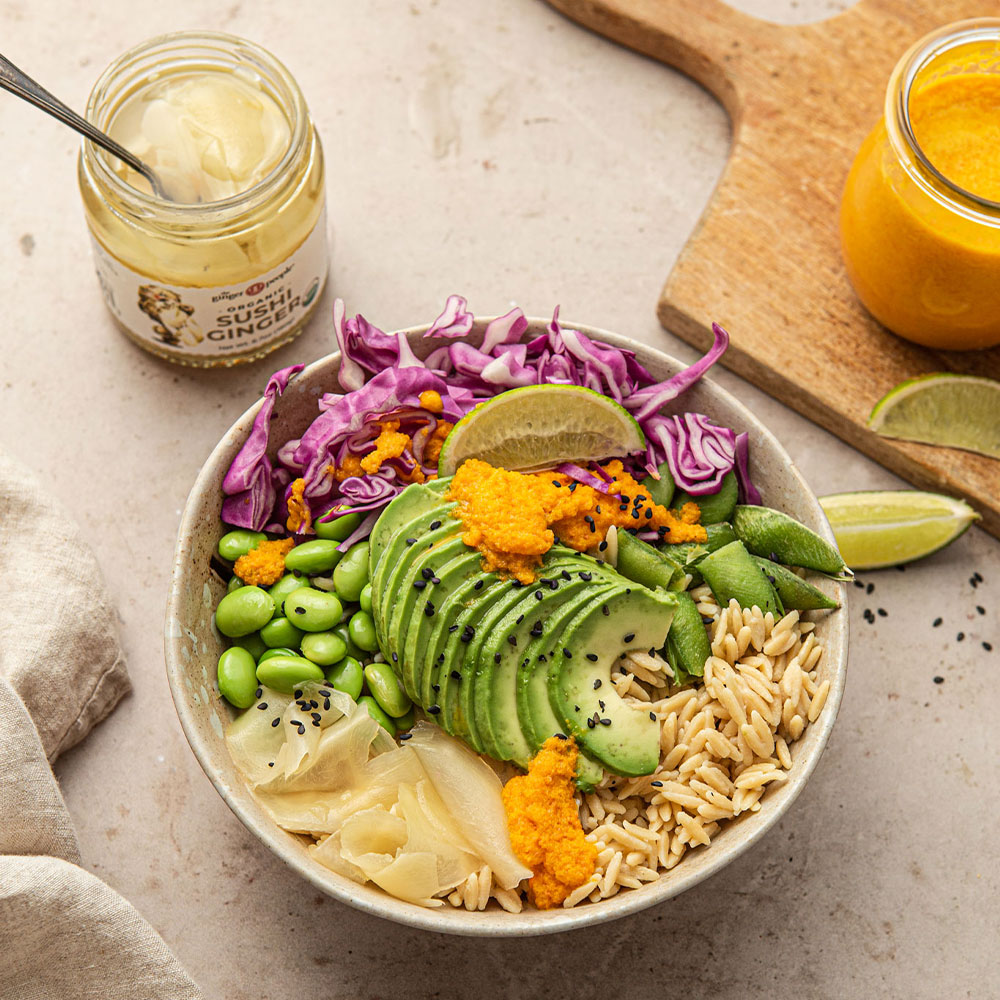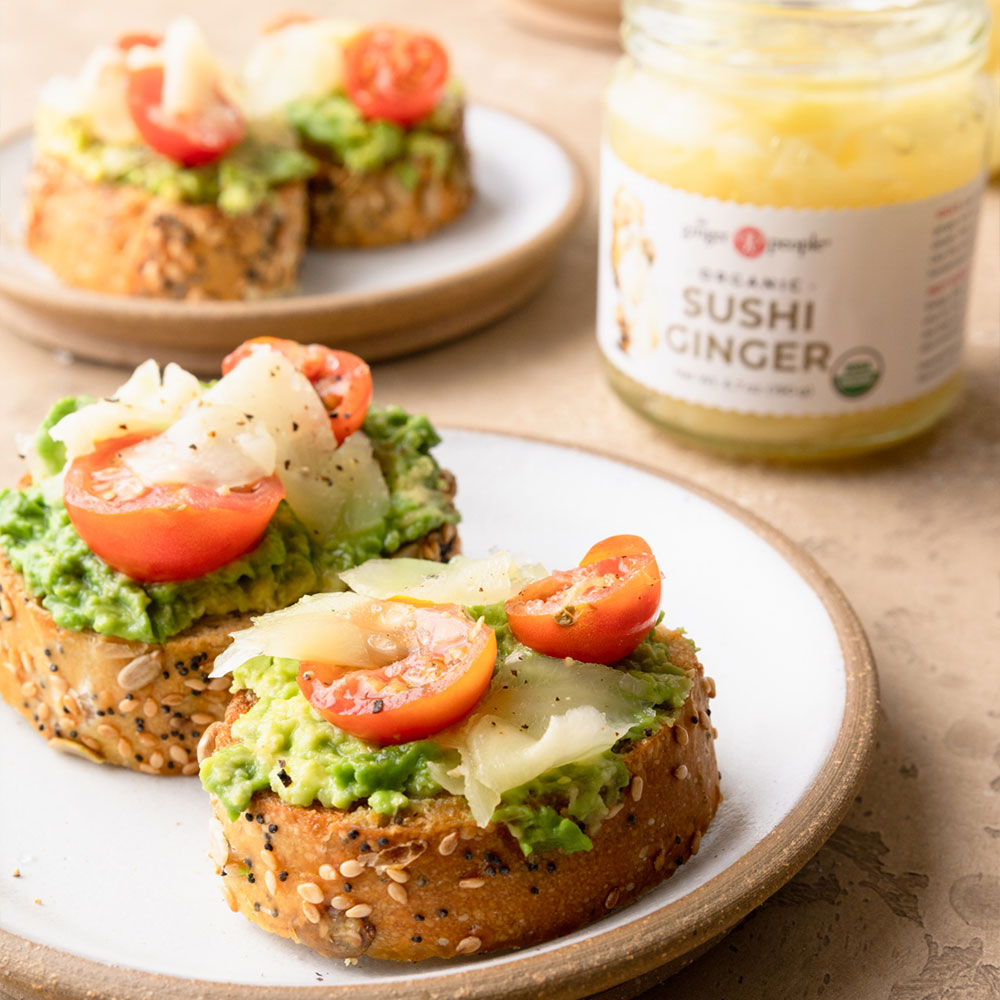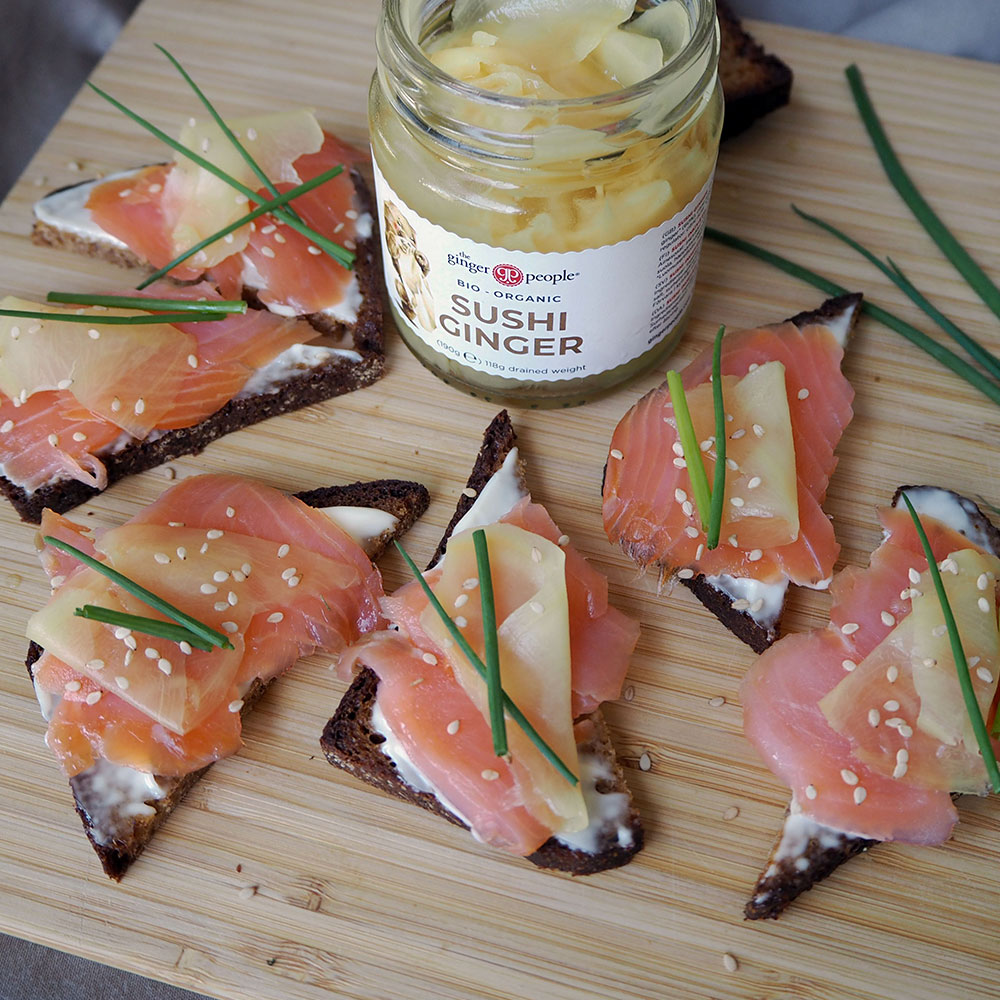 ORGANIC PICKLED SUSHI GINGER
Discerning sushi chefs will tell you, this is the purest pickled ginger around. These sheer, delicate slices of ginger contain none of those nasty artificial dyes, sweeteners or preservatives. And that's not even the best part. It's organic!
Convenient, labour-saving ingredient and garnish
Serve with sushi, sashimi, spring rolls, smoked fish
Add to poke bowls, noodle salads, coleslaw
No waste: Use the remaining ginger-vinegar liquid in homemade salad dressing
Low-salt alternative condiment for sandwiches and salads
Organic | Non-GMO | Gluten Free | Vegan | Kosher
No added colouring
No artificial sweeteners
Sustainably farmed ginger
Available format
PRODUCT DETAILS
INGREDIENTS: Ginger* (60%), cane sugar*, rice vinegar*, water, salt, acidity regulator: citric acid. *Certified organic.
Made in China (where ginger began) – or Fiji depending on the season
Refrigerate after opening. Once opened, for freshest flavour, use within 2 months
NUTRITIONAL INFO
REVIEWS
I am a sushi fanatic, and I think your sushi ginger is some of the best out there. The flavor and freshness is unbeatable, and I sometimes just eat it straight out of the jar! I always make sure to keep a jar or two in the house. Thank you for making it, and keep up the good work!
The Ginger People make the most amazing pickled ginger I've ever eaten! I have tried a number of different brands before trying The Ginger People brand! I was intrigued by the cute ginger guy on the label! I had to try! I'm so happy I did!!! Now I will only use The Ginger People brand pickled ginger! Only one problem, try not to eat the whole jar! 🙂
This is my all-time favourite pickled ginger. Superb flavour, texture, and aroma. If I could buy it by the gallon, I most definitely would.
Better than our old standby! Try some today, you'll love it too!