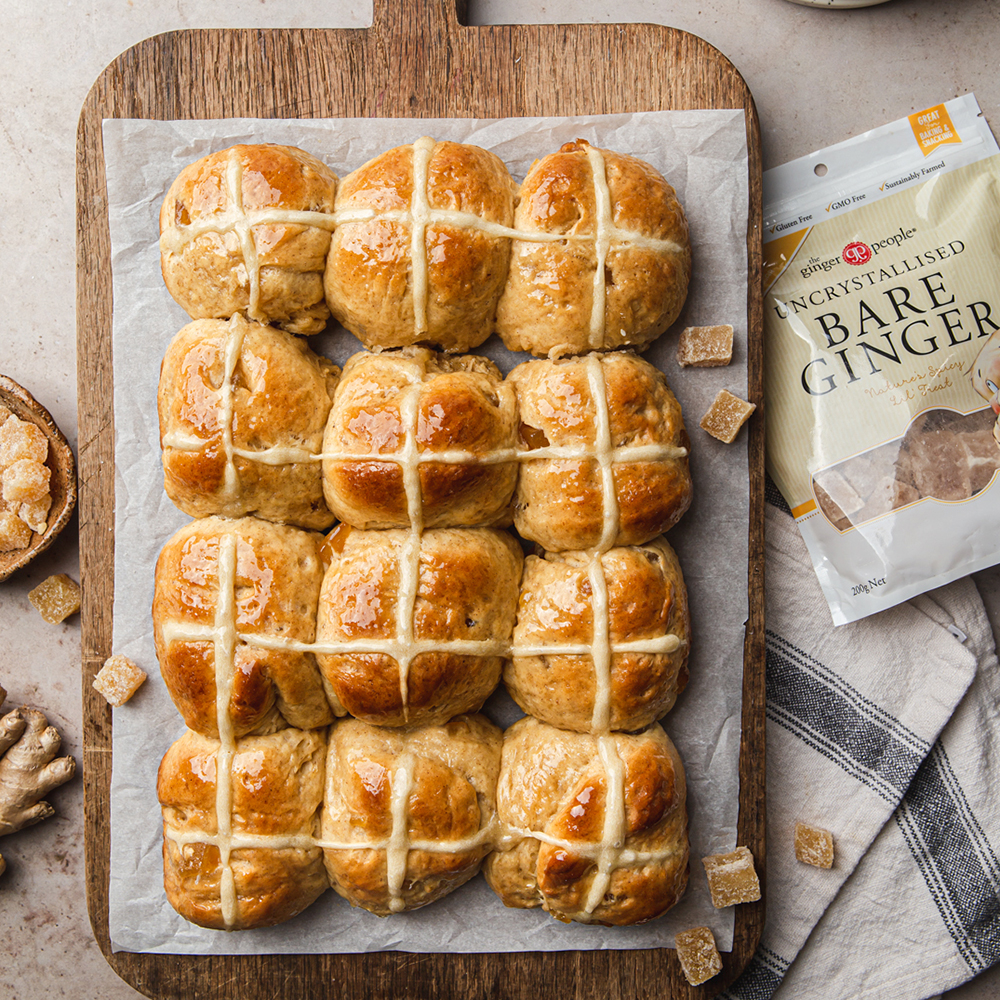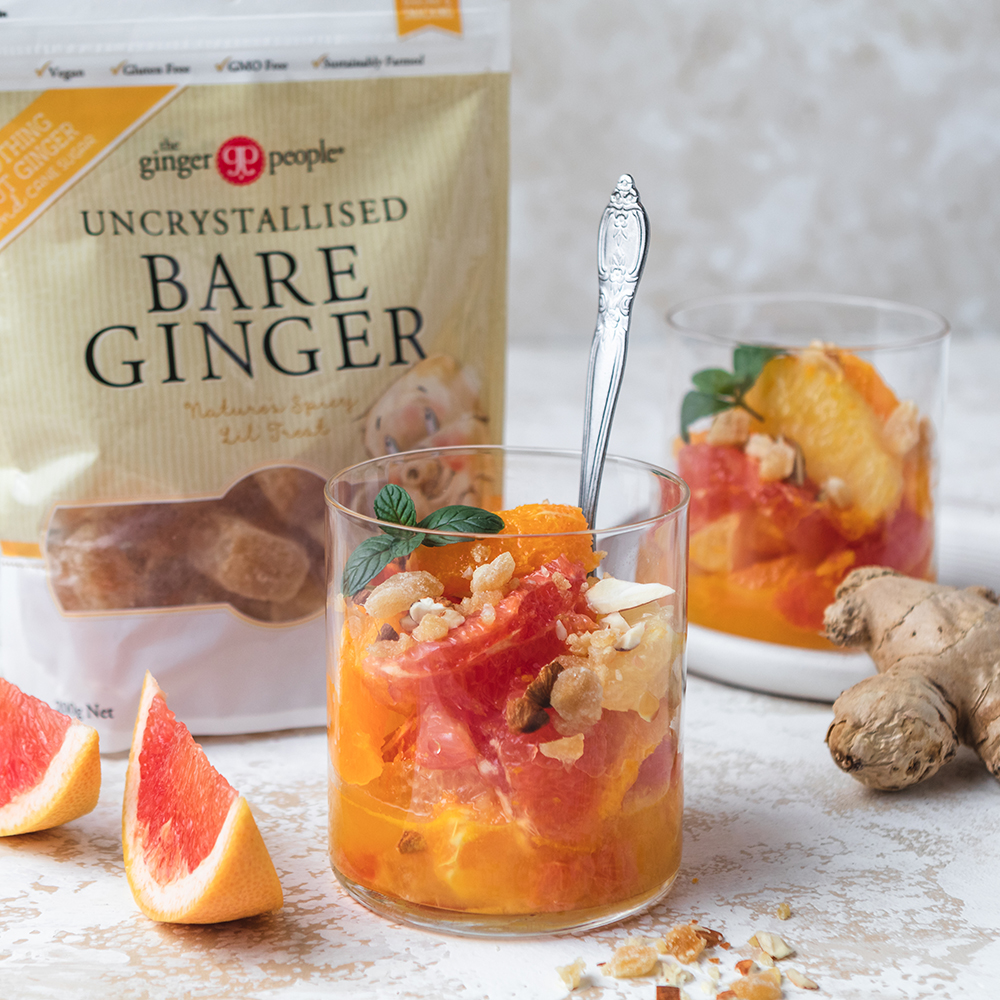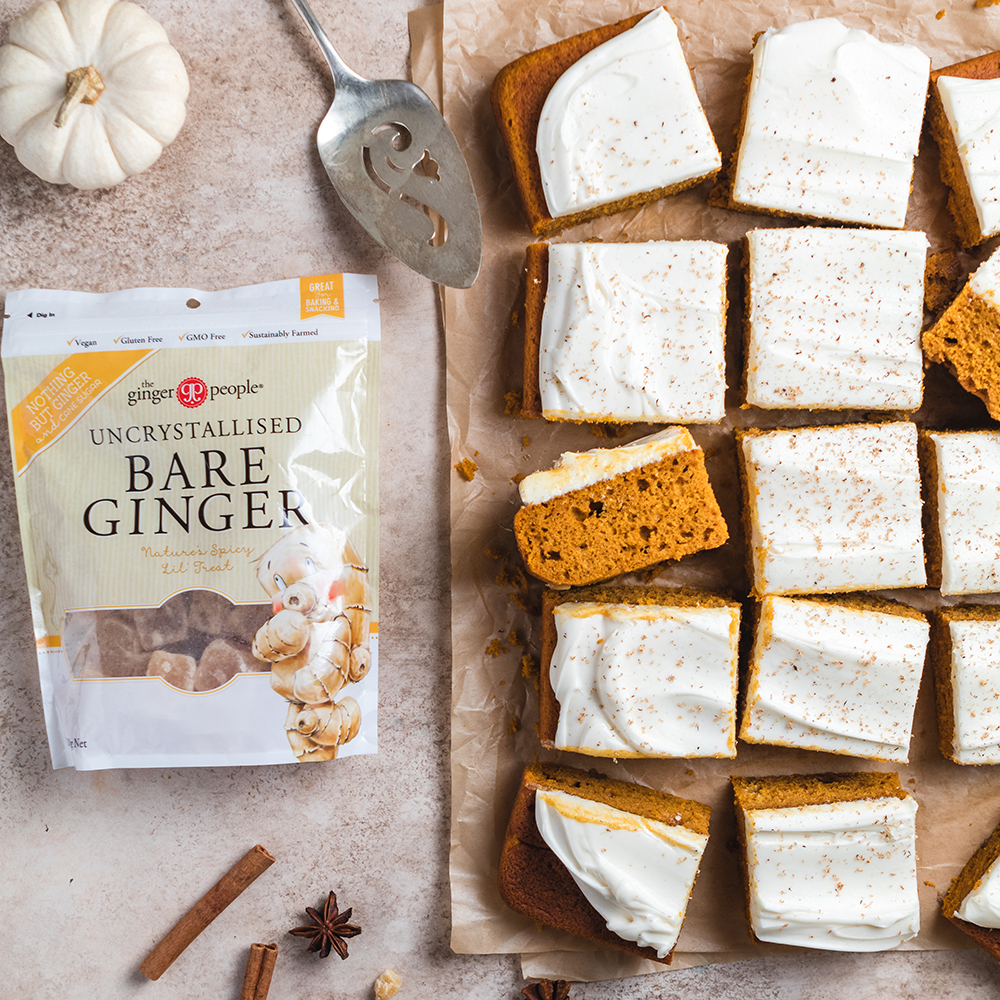 98509 Uncrystallised Bare Ginger 200g Bag AU_1000px
Ginger Snaps_BareGinger_ NWK Creative_1000px
Hot Cross Buns 98509 Bare AU_1000px
BareGinger-citrus-salad-1000px
BareGinger-PumpkinBars_1000px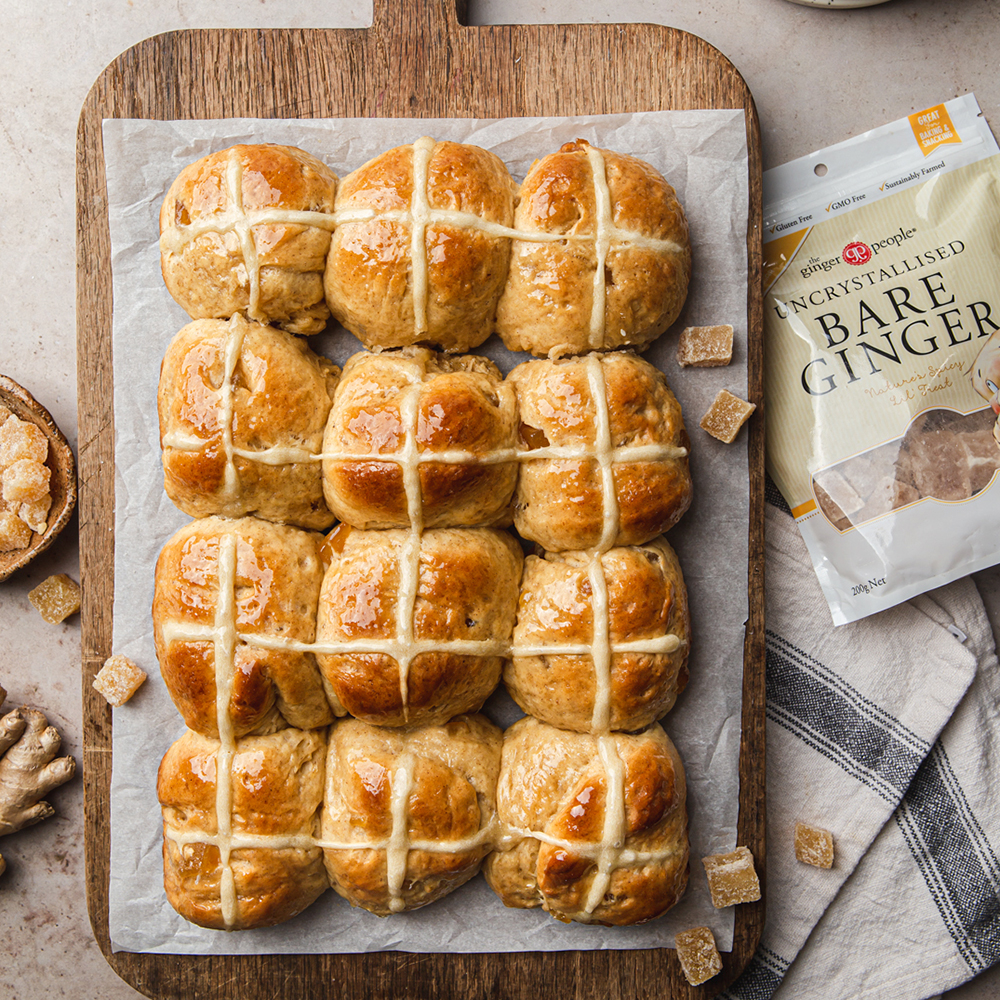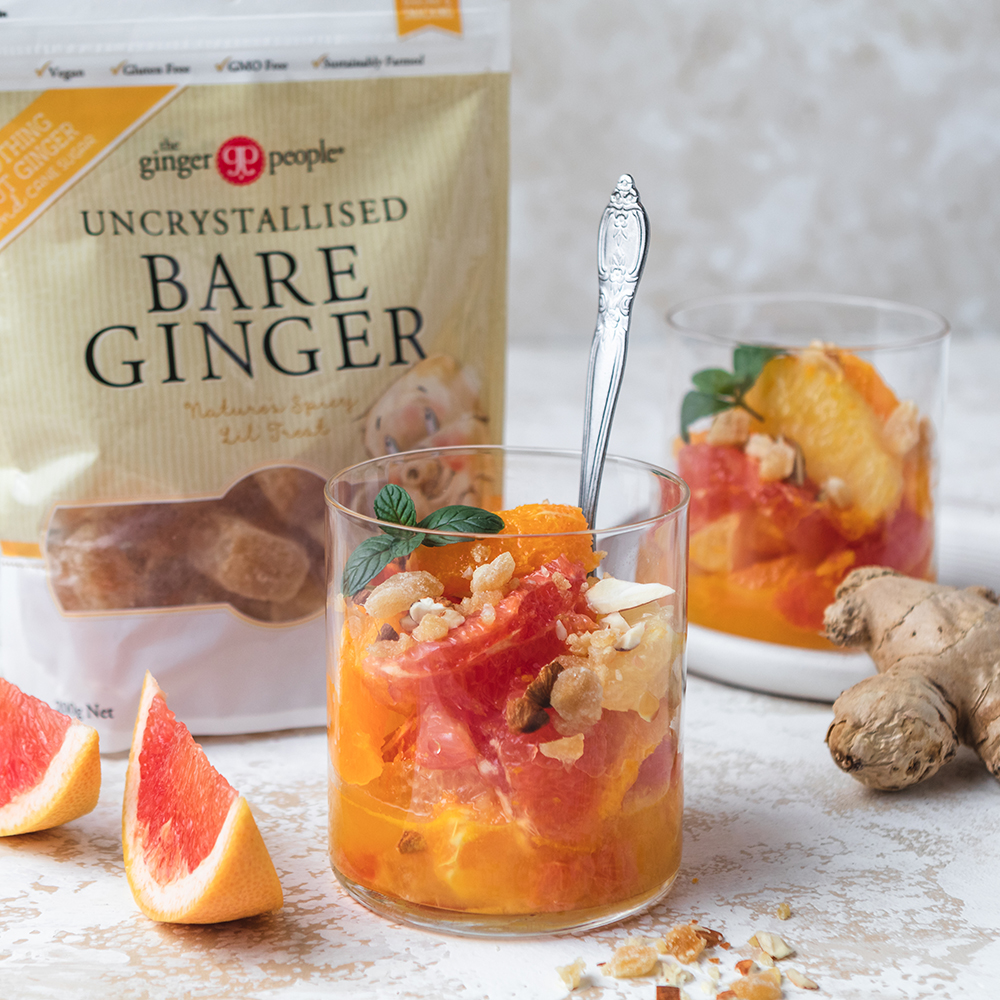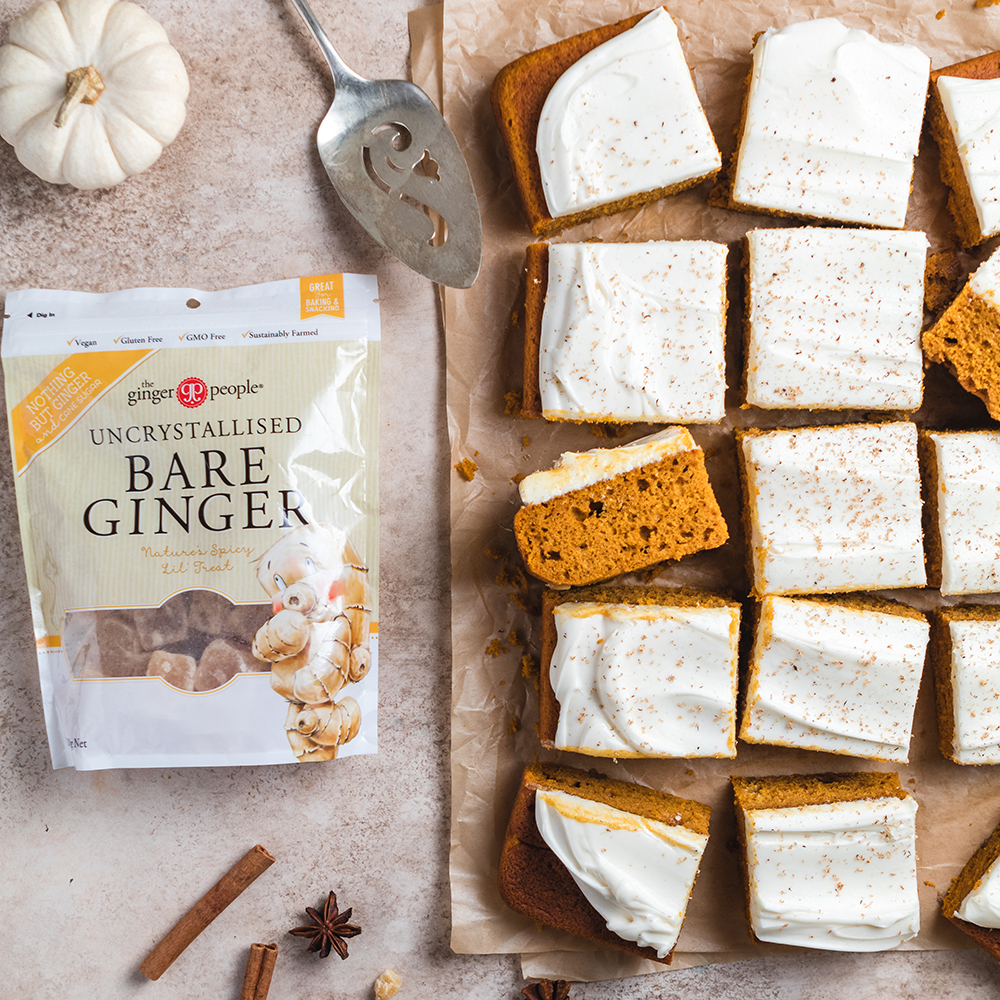 Uncrystallised Bare Ginger
Big succulent chunks of 'un' crystallised ginger – the perfect spicy-sweet snack. With no gritty surface sugar, this smooth and silky sweet is made from Queensland Pink baby ginger, grown in Fiji — one of the most pristine ecosystems in the world.
A spicy-sweet snack, soothing straight from the bag
Chop and toss into cookie dough, carrot cake, ice cream, trail mix, granola
Dip in dark chocolate
Drop into a warm cup of tea, garnish your cocktails
Vegan | Kosher
No artificial ingredients
Available format
PRODUCT DETAILS
INGREDIENTS: Ginger (67%), cane sugar
Allergens: None
Made in Fiji
Store in a cool, dry place.
NUTRITIONAL INFO
REVIEWS
There are no reviews yet. Be the first one to write one.