PREP: 20 MIN  |  COOK: 15-20 MIN  |  SERVES: 4
recipe note
Leftover shredded chicken? Tuck into a wrap, pita or sandwich bread.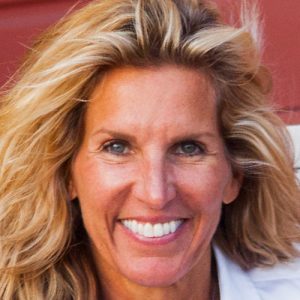 Recipe by House Chef, Abbie Leeson
Learning through travel, Abbie has eaten her way through nearly 60 countries. Australia, Finland, Morocco, Japan and France - a few of her culinary favoruites. She's passionate about taking ginger into unexpected places, while still revisiting the classics like her beloved Ultimate Chewy Ginger Snaps. Favourite culinary book: Salt, Fat, Acid, Heat. Favourite moment with a fellow chef: Dinner with Julia Child, 1992. Actually, she was at the next table. We told the waiter, "We'll have what she's having."
Asian-Style Ginger Chicken Salad with Mango
Switch out mayo-based chicken salad with this healthier option and the freshness of grated ginger, pickled ginger and Asian-style ginger sesame sauce. Each ginger adds a different spice nuance.
ingredients
6 boneless, skinless chicken breasts  (about 140g each)
1  tablespoon reduced sodium soy sauce
1 tablespoon sesame oil
1 tablespoon seasoned rice vinegar
30g The Ginger People® Organic Pickled Sushi Ginger, drained, coarsely chopped
15g The Ginger People® Organic Pickled Sushi Ginger, drained and thinly sliced
2 tablespoons thinly sliced scallions
2 tablespoons chopped coriander
1/4 teaspoon ground white pepper
1 ripe mango or paw paw, peeled and cut into 1cm cubes
20g toasted sliced or slivered almonds, optional
Mixed greens
directions
Place chicken in a saucepan with enough water to cover. Bring to a low simmer over medium heat. Cook uncovered 15-20 minutes or until chicken reaches 70°C and is no longer pink. Remove from water; cool. Shred or cut into 2cm pieces.
Combine chicken, soy sauce, sesame oil, rice vinegar, Pickled Ginger, scallions, coriander and white pepper. Stir in mango and almonds. Let stand 15 minutes for flavors to blend or cover and refrigerate until ready to serve.
Serve over mixed greens or use for sandwich filling.
There are no reviews yet. Be the first one to write one.