PREP: 10 MIN  |  BAKE: 60 MIN  |  MAKES: 1 LOAF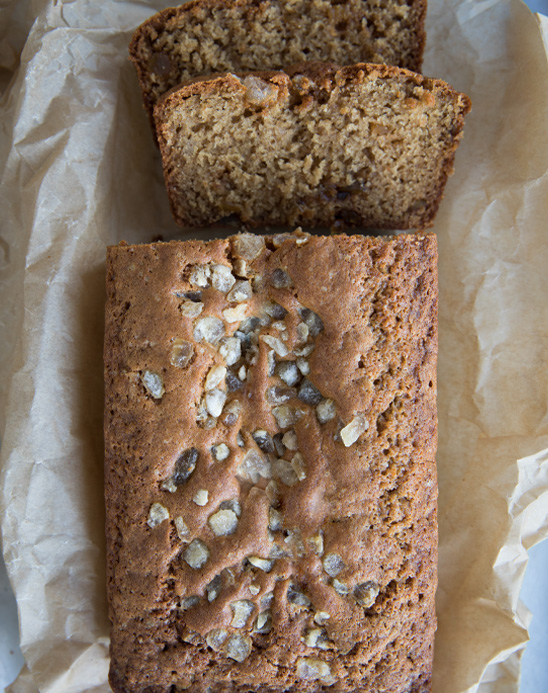 recipe note
Add some magic to breakfast by toasting leftover slices and slathering them with butter or cream cheese.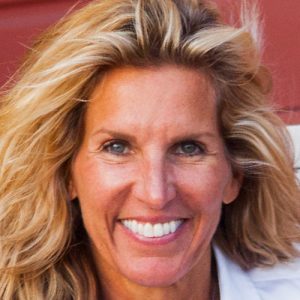 Recipe by House Chef, Abbie Leeson
Learning through travel, Abbie has eaten her way through nearly 60 countries. Australia, Finland, Morocco, Japan and France - a few of her culinary favoruites. She's passionate about taking ginger into unexpected places, while still revisiting the classics like her beloved Ultimate Chewy Ginger Snaps. Favourite culinary book: Salt, Fat, Acid, Heat. Favourite moment with a fellow chef: Dinner with Julia Child, 1992. Actually, she was at the next table. We told the waiter, "We'll have what she's having."
♥ Staff Favourite – Winner of The Ginger People Cook-Off
A classic quick bread with a delicious trio of ginger. Earthy ground ginger complements our pungent Minced Ginger and spicy-sweet Uncrystallised Bare Ginger. A sprinkling of Uncrystallised Bare Ginger on top adds an irresistible ginger crunch. Also known as Terrific Triple Gingerbread.
ingredients
225g plain flour
1 teaspoon ground ginger
1 teaspoon ground cinnamon
1/2 teaspoon baking powder
1/2 teaspoon bicarb of soda
1/2 teaspoon salt
80g chopped, lightly packed The Ginger People® Uncrystallised Bare Ginger, divided
113g unsalted butter, room temperature
100g packed golden brown sugar
100g caster sugar
2 large eggs
200ml buttermilk
directions
Preheat oven to 175°C. Butter or coat with cooking spray a 21x11cm loaf pan.
Stir flour, ground ginger, cinnamon, baking powder, baking soda and salt in a medium bowl.
Reserve 3 tablespoons of Uncrystallised Bare Ginger. Add remaining to the flour mixture.
Beat butter, sugars and Minced Ginger in large bowl with an electric mixer until light and fluffy. Beat in eggs 1 at a time.
Sprinkle reserved Uncrystallised Bare Ginger over batter. Press lightly into batter. Bake until loaf is well browned and pick inserted in center comes out clean, about 50-60 minutes. Let stand in pan 15 minutes. Turn out onto rack and cool completely.
There are no reviews yet. Be the first one to write one.