PREP: 20 MIN  |  BAKE: 20 MIN  |  MAKES: 12 cupcakes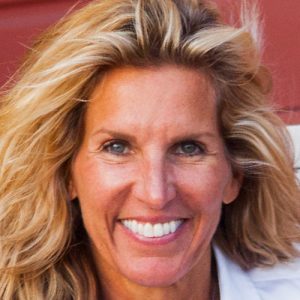 Recipe by House Chef, Abbie Leeson
Learning through travel, Abbie has eaten her way through nearly 60 countries. Australia, Finland, Morocco, Japan and France - a few of her culinary favoruites. She's passionate about taking ginger into unexpected places, while still revisiting the classics like her beloved Ultimate Chewy Ginger Snaps. Favourite culinary book: Salt, Fat, Acid, Heat. Favourite moment with a fellow chef: Dinner with Julia Child, 1992. Actually, she was at the next table. We told the waiter, "We'll have what she's having."
♥ Staff Favourite –Winner of The Ginger People Cook-Off
Cocktail Cupcakes! How fun! These sweeties pay homage to the classic Dark and Stormy cocktail. Made with dark rum and ginger beer, these flavourful cupcakes have a confident kick of ginger. Did we mention cocoa? Whoa! It's a winner.
ingredients
113g unsalted butter, melted
60ml cup water
60ml dark rum
200g plain flour, sifted
200g caster sugar
2 tablespoons cocoa powder
1 teaspoon ground cinnamon
1 teaspoon ground ginger
1/2 teaspoon bicarb of soda
1/2 teaspoon baking powder
1/4 teaspoon salt
1 large egg, beaten
60ml buttermilk
Frosting
170g unsalted butter, room temperature
350g icing sugar
2 teaspoons ground ginger
15ml dark rum
2-3 tablespoons The Ginger People® Ginger Syrup
Juice of half a lime
90g The Ginger People® Crystallized Ginger, chopped
directions
Preheat oven to 175°C. Line a cupcake pan with paper liners.
Melt butter in a small saucepan or microwaveable bowl. Stir in Ginger Syrup, water, rum and Minced Ginger.
Whisk together egg and buttermilk.
In a mixing bowl, stir together flour, sugar, cocoa powder, cinnamon, ginger, baking soda, baking powder and salt. Stir Ginger Syrup mixture into dry ingredients.
Add the egg mixture and stir until well combined.
Fill cupcake three-quarters full. Bake 16 to 20 minutes, or until a toothpick inserted into center of a cupcake comes out clean. Cool in pan 5 minutes. Remove the cupcakes from pan and cool completely on a wire rack.
Frosting: Beat butter with electric mixer until very light and fluffy. Gradually add confectioners' sugar and ground ginger. Beat in just enough rum, Ginger Syrup and lime juice. Transfer to a frosting bag and frost the cupcakes. Top with Crystallized Ginger.
There are no reviews yet. Be the first one to write one.