PREP: 5 MIN  |  MAKES: 1 Drink
recipe note
Traditional Dark and Stormy: Omit makrut lime and lemongrass. Add lime juice with the rum and shake as directed. Top with ginger beer and garnish with lime.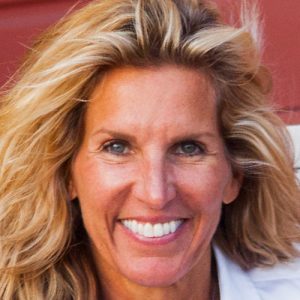 Recipe by House Chef, Abbie Leeson
Learning through travel, Abbie has eaten her way through nearly 60 countries. Australia, Finland, Morocco, Japan and France - a few of her culinary favoruites. She's passionate about taking ginger into unexpected places, while still revisiting the classics like her beloved Ultimate Chewy Ginger Snaps. Favourite culinary book: Salt, Fat, Acid, Heat. Favourite moment with a fellow chef: Dinner with Julia Child, 1992. Actually, she was at the next table. We told the waiter, "We'll have what she's having."
Dark and Stormy with Lime and Lemongrass
Our twist on a Moscow Mule – a spicy, bright drink invented more than 100 years ago. As the story goes, members of Bermuda's Royal Naval Officer's Club created it by adding a splash of the local rum to their spicy homemade ginger beer.
ingredients
1 makrut lime leaf (also known as kaffir lime)
3 pieces 5cm lemongrass
Juice of 1 lime, plus one slice for garnish
30ml premium dark rum
210ml sparkling water
Lemongrass stalks for garnish
directions
Place makrut lime leaf and lemongrass in a cocktail shaker. Add lime juice and Ginger Syrup; muddle until fragrant.
Add ice and rum to shaker. Shake for 15 seconds. Pour into chilled copper mug or glass. Add sparkling water and a slice of lime. Stir and serve with a lemongrass stalk.
There are no reviews yet. Be the first one to write one.