PREP: 15 MIN  |  COOK: 12 MIN  |  SERVES: 16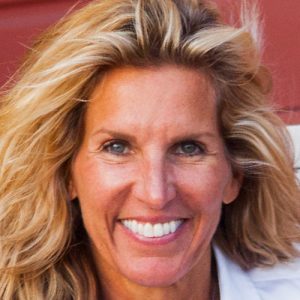 Recipe by House Chef, Abbie Leeson
Learning through travel, Abbie has eaten her way through nearly 60 countries. Australia, Finland, Morocco, Japan and France - a few of her culinary favoruites. She's passionate about taking ginger into unexpected places, while still revisiting the classics like her beloved Ultimate Chewy Ginger Snaps. Favourite culinary book: Salt, Fat, Acid, Heat. Favourite moment with a fellow chef: Dinner with Julia Child, 1992. Actually, she was at the next table. We told the waiter, "We'll have what she's having."
Ginger Almond Butter Paleo Cookies
Paleo and grain free, these delicious, hearty biscuits are loaded with creamy almond butter and earthy spices. Coconut flour is extremely absorbent so you may want to up the amount of ginger juice for a moister biscuit.
ingredients
250g almond butter (creamy, salted)
95g coconut sugar
56g coconut flour
2 eggs, at room temperature
2 teaspoon cinnamon
1/8 teaspoon nutmeg
15-30ml The Ginger People® Ginger Juice
1/2 teaspoon bicarb of soda
1/4 teaspoon salt
1 teaspoon vanilla extract
directions
1. Preheat oven to 176°C and line a baking sheet with baking paper. Set aside.
2. Using an electric mixer, whisk the almond butter and sugar in a bowl until combined.
3. Whisk together the coconut flour, salt, cinnamon, baking soda and nutmeg. Stir into the almond butter mix.
4. Beat in the eggs and vanilla extract. Finally, mix in the Ginger Juice.
5. Scoop out 28g balls (about 2cm).
6. Place on baking-paper-lined baking sheet.
7. Gently press down to flatten.
8. Bake for 12 minutes or until done.
9. Cool completely on a rack. Serve.
There are no reviews yet. Be the first one to write one.