PREP: 10 MIN  |  COOK: 10 MIN  |  SERVES: 4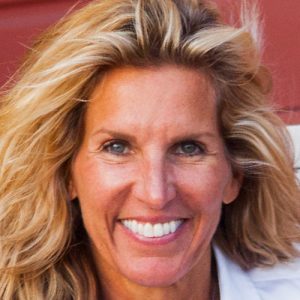 Recipe by House Chef, Abbie Leeson
Learning through travel, Abbie has eaten her way through nearly 60 countries. Australia, Finland, Morocco, Japan and France - a few of her culinary favoruites. She's passionate about taking ginger into unexpected places, while still revisiting the classics like her beloved Ultimate Chewy Ginger Snaps. Favourite culinary book: Salt, Fat, Acid, Heat. Favourite moment with a fellow chef: Dinner with Julia Child, 1992. Actually, she was at the next table. We told the waiter, "We'll have what she's having."
I've been remaking this recipe for over 10 years. It's so easy. Juicy beef, crisp asparagus and warming chilies are tossed in a rich sauce that is sweet and spicy. Pair this ginger beef stir fry with a bowl of rice to soak up the flavours of the sauce.
ingredients
30g The Ginger People® Organic Pickled Sushi Ginger, sliced
1 teaspoon plain flour
450g lean top sirloin steak, sliced across grain 1/2cm thick
45ml vegetable oil, divided
25g minced garlic, about 5 cloves
100g snap peas or asparagus cut in bite-size pieces, optional
45ml reduced sodium soy sauce
15ml lime juice
15ml sesame oil
1 teaspoon The Ginger People® Ginger Syrup
2 fresh red chilies or 1 jalapeno, seeded and thinly sliced
5-10g coriander leaves
Hot cooked rice
directions
Soak sliced Sushi Ginger in a small bowl of warm water for 5 minutes. Drain and pat dry. Return to the bowl and toss with flour.
Heat 15ml oil on high in a large nonstick wok or skillet. Add half the meat in a single layer (don't overcrowd) and cook over high heat until seared on both sides, 2-3 minutes. Transfer to a platter. Repeat with second half of meat.
Return the skillet to high heat. Add additional tablespoon oil and garlic; stir until fragrant, about 15 seconds, watching carefully so as not to burn. Return all the meat to pan with vegetables (if using).
Combine soy sauce, MInced Ginger, lime juice and sesame oil. Then add to stir fry along with Ginger Syrup, sliced Sushi Ginger and chilies. Stir-fry 1-2 minutes. Add 15-30ml water to loosen sauce if desired.
Stir in coriander. Serve over rice.
There are no reviews yet. Be the first one to write one.