PREP: 5 MIN  |  COOK: 4-12 HOURS  |  SERVES: 4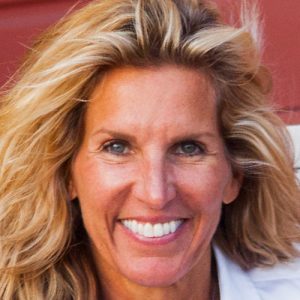 Recipe by House Chef, Abbie Leeson
Learning through travel, Abbie has eaten her way through nearly 60 countries. Australia, Finland, Morocco, Japan and France - a few of her culinary favoruites. She's passionate about taking ginger into unexpected places, while still revisiting the classics like her beloved Ultimate Chewy Ginger Snaps. Favourite culinary book: Salt, Fat, Acid, Heat. Favourite moment with a fellow chef: Dinner with Julia Child, 1992. Actually, she was at the next table. We told the waiter, "We'll have what she's having."
​Turn your leftover turkey or chicken bones into money-saving bone broth. From boosting joint health to helping improve digestion, bone broth is a worthy addition to your diet. Sip it like warm tea, use it in place of water for making rice and grains or add it to soup recipes. We recommend using organic turkey or chicken, as pesticides can be stored in the bones. The vinegar helps dissolve the minerals and collagen into the broth.
ingredients
1 turkey carcass
15 milliliters apple cider vinegar
1 onion, peeled and quartered
4 garlic cloves
3 tablespoons The Ginger People® Minced Ginger
3 sprigs rosemary
Salt and pepper, to taste
directions
Put turkey bones, onion and garlic in a large stock pot. Sprinkle vinegar over the bones. Add water until the bones are just barely covered.
Bring water to a boil, then reduce heat and allow broth to simmer at least 4 hours and up to 12 hours (It takes time to soften connective tissue and extract collagen from it)
Replenish water as it simmers down so bones are always covered.
At the end of the simmering time, turn off heat and add Minced Ginger and rosemary. Allow mixture to steep for 30 minutes.
Pour broth into a large mixing bowl, using a strainer or cheesecloth to catch all the solids. Discard solids.
Allow broth to cool, then pour into glass mason jars or a large glass bowl and refrigerate until a layer of fat forms on top of the broth. Strain fat off with a strainer or scoop the fat layer off with a spoon. If you plan to keep the broth for a while, store in freezer containers in the freezer. If you plan to use it all within three days, refrigerate.
Defrost, reheat and add salt and pepper to taste. Serve warm, use in place of water for rice or grains or add it to your favorite soup recipe.
There are no reviews yet. Be the first one to write one.