PREP: 15 MIN  |  REST: 1 HR  |  COOK: 2-3 MIN  |
MAKES: 10-12 Pancakes

recipe note
For a gluten free option, replace the plain flour with gluten-free flour plus one teaspoon gluten substitute (such as xanthan or guar gum). Instead of baking powder, add 2 teaspoons cream of tartar.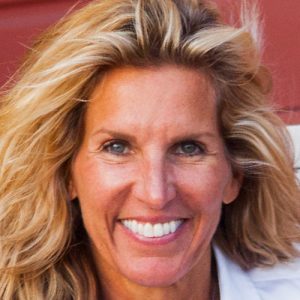 Recipe by House Chef, Abbie Leeson
Learning through travel, Abbie has eaten her way through nearly 60 countries. Australia, Finland, Morocco, Japan and France - a few of her culinary favoruites. She's passionate about taking ginger into unexpected places, while still revisiting the classics like her beloved Ultimate Chewy Ginger Snaps. Favourite culinary book: Salt, Fat, Acid, Heat. Favourite moment with a fellow chef: Dinner with Julia Child, 1992. Actually, she was at the next table. We told the waiter, "We'll have what she's having."
These warmly spiced pancakes have all of the classic flavours of gingerbread. Ginger, cinnamon and nutmeg – oh, yum! Experiment with buckwheat or whole wheat flour if you like. Serve these flavourful pancakes with warm Ginger Syrup and butter.
ingredients
250g plain flour
2 teaspoons baking powder
1 teaspoon salt
1/4 teaspoon cinnamon
1/4 teaspoon nutmeg
350ml milk, plus more as needed
2 large eggs, lightly beaten
60g unsalted butter, melted
directions
Stir together flour, baking powder, salt, cinnamon and nutmeg in a large bowl.
Whisk together milk, eggs, butter and 15ml Ginger Syrup in another bowl.
Add wet ingredients to dry; stir gently just until lumps are nearly gone. If the batter is too thick, stir in 15-30ml milk as needed. Batter can be used immediately or for best results, let stand 1 hour before baking pancakes.
Preheat electric griddle to medium heat. When a drop of water flicked on the surface sizzles and evaporates quickly, the griddle is ready. Spray griddle with nonstick cooking spray or brush with butter. Spoon 60ml batter onto the griddle for each pancake.
While pancakes cook, add remaining Ginger Syrup to a small saucepan and warm over medium low heat
Cook until bubbles form on top and the pancakes are golden underneath, 1-2 minutes. Flip pancakes over and cook for 1 minute more. Transfer to a warmed plate. Repeat with the remaining batter.
Serve hot pancakes with warm Ginger Syrup.
There are no reviews yet. Be the first one to write one.