PREP: 30 MIN  |  COOK: 20 MIN  |  SERVES: 6
recipe note
Double the recipe or make ahead. Drizzle with reserved marinade then cool and refrigerate. Use on salads, grains, in sandwiches, or pack in a cooler for a picnic.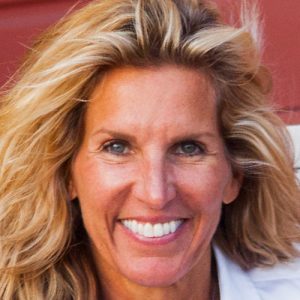 Recipe by House Chef, Abbie Leeson
Learning through travel, Abbie has eaten her way through nearly 60 countries. Australia, Finland, Morocco, Japan and France - a few of her culinary favoruites. She's passionate about taking ginger into unexpected places, while still revisiting the classics like her beloved Ultimate Chewy Ginger Snaps. Favourite culinary book: Salt, Fat, Acid, Heat. Favourite moment with a fellow chef: Dinner with Julia Child, 1992. Actually, she was at the next table. We told the waiter, "We'll have what she's having."
Simple Sesame Ginger Chicken
We love to double batch this recipe so we have extra on hand for tomorrow's lunch or for a quick protein snack. Top a green salad or tuck into a sandwich.
ingredients
45ml reduced sodium soy sauce
15g toasted sesame seeds
6 boneless, skinless chicken breasts (140g each)
Salad greens
directions
Combine Ginger Syrup, soy sauce, sesame seeds and Ginger Juice. Pour half the mixture into a shallow dish or re-sealable plastic bag. Reserve remaining marinade.
Pierce each breast a couple times on both sides with a fork; place in marinade and turn to coat. Refrigerate for at least 30 minutes.
Remove chicken from marinade. Discard marinade. Grill or broil chicken over medium heat 8-10 minutes or until no longer pink. Let chicken rest for 5-10 minutes, then cut into pieces. Warm remaining marinade and drizzle over chicken before serving. Serve atop salad greens.
There are no reviews yet. Be the first one to write one.