PREP: 10 MIN  |  COOK: 15 MIN  |  SERVES: 4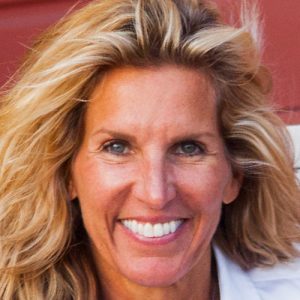 Recipe by House Chef, Abbie Leeson
Learning through travel, Abbie has eaten her way through nearly 60 countries. Australia, Finland, Morocco, Japan and France - a few of her culinary favoruites. She's passionate about taking ginger into unexpected places, while still revisiting the classics like her beloved Ultimate Chewy Ginger Snaps. Favourite culinary book: Salt, Fat, Acid, Heat. Favourite moment with a fellow chef: Dinner with Julia Child, 1992. Actually, she was at the next table. We told the waiter, "We'll have what she's having."
Spiced Peaches with Brioche and Mascarpone
One of the yummiest desserts – ever. Easy, yet elegant, too. If you don't want the bread and mascarpone, the warm spiced peaches are wonderful over yoghurt or ice cream.
ingredients
680g peaches, stoned, medium dice
100g caster sugar
2 cinnamon sticks
4 cardamom pods
227g brioche, cut into 1cm cubes
Mascarpone Filling
2 eggs, separated
50g caster sugar
30ml marsala
450g mascarpone
directions
1. Place peaches in a large saucepan with sugar, cinnamon and cardamom. Stir over medium heat for 2-3 minutes or until juices are released.
2. Cover with a tight-fitting lid. Reduce heat to low. Cook for 15 minutes or until peaches have broken down. Remove from heat. Discard spices. Add Ginger Juice. Let cool.
3. For mascarpone filling, using an electric mixer, whisk egg yolks and sugar until thick. Add marsala and whisk until combined.
4. In a separate bowl, whip mascarpone.
5. Fold in mascarpone. Whisk egg whites to stiff peaks, then gently fold into mascarpone mixture.
6. Divide peaches evenly between four glasses. Top with brioche cubes, then add mascarpone filling. Repeat layers twice, finishing with mascarpone. Refrigerate for 4 hours or overnight.
There are no reviews yet. Be the first one to write one.