PREP: 10 MIN  |  BAKE: 8-10 MIN  |  MAKES: 24 cookies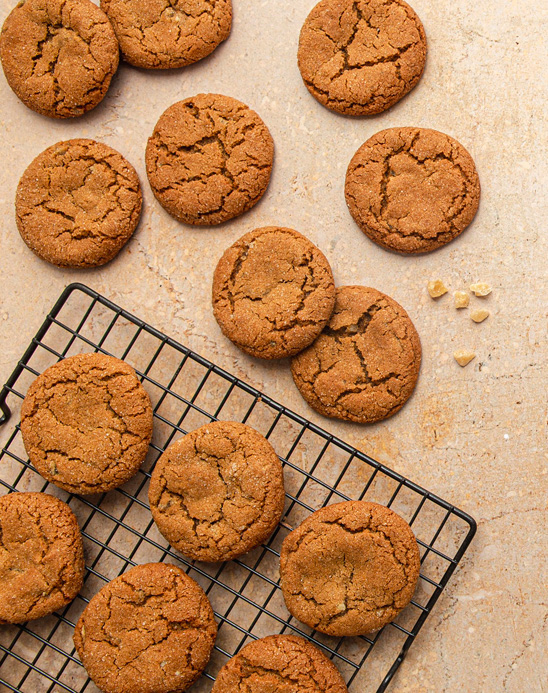 recipe note
Using a scale makes this recipe move really fast. Either bleached or unbleached flour is fine.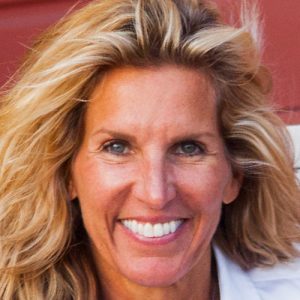 Recipe by House Chef, Abbie Leeson
Learning through travel, Abbie has eaten her way through nearly 60 countries. Australia, Finland, Morocco, Japan and France - a few of her culinary favoruites. She's passionate about taking ginger into unexpected places, while still revisiting the classics like her beloved Ultimate Chewy Ginger Snaps. Favourite culinary book: Salt, Fat, Acid, Heat. Favourite moment with a fellow chef: Dinner with Julia Child, 1992. Actually, she was at the next table. We told the waiter, "We'll have what she's having."
Ultimate Chewy Ginger Snaps
♥ Staff Favourite – Winner of The Ginger People Cook-Off
Super simple and ridiculously delicious. The Ginger People's signature biscuit recipe is great to make ahead, roll into balls and freeze. Then thaw a few at a time and bake as you need them. Use Blackstrap molasses for best results.
ingredients
340g plain flour
2 teaspoons bicarb of soda
1 teaspoon ground ginger
1 teaspoon cinnamon
1/2 teaspoon ground cloves
1/2 teaspoon salt
170g unsalted butter, softened
200g caster sugar
80ml Blackstrap molasses
1 large egg, at room temperature
100g The Ginger People® Uncrystallised Bare Ginger (chop finer if you wish)
100g coarse raw sugar (Turbinado sugar)
directions
Preheat oven to 170°C. Line baking sheets with parchment paper.
Stir dry ingredients together. Set aside.
Beat butter and sugar in a large bowl with an electric mixer until light and creamy.
Beat in molasses and egg.
Add dry ingredients to wet mixture. Mix well.
Stir Uncrystallised Bare Ginger into mixture. Chill dough one hour for easier handling.
Form into 35g (3 cm) balls. Roll balls in coarse sugar.
Place two inches apart on baking sheets. Bake 8-10 minutes. Remove from oven while centers are still soft. Let stand 1 minute. Cool completely on baking sheet or wire rack. Crinkled tops form as cookies cool.
Bonus Recipe! Ginger Cookie Ice Cream Sandwiches: Freeze snaps for 30 minutes. Remove from freezer. Smash one scoop vanilla ice cream between two snaps. Press snaps together to sandwich the ice cream. Serve immediately or wrap in a plastic wrap and re-freeze. Repeat with additional cookies and ice cream.
The best ginger snap recipe ever. A softer cookie, unlike the usual crispy ones.