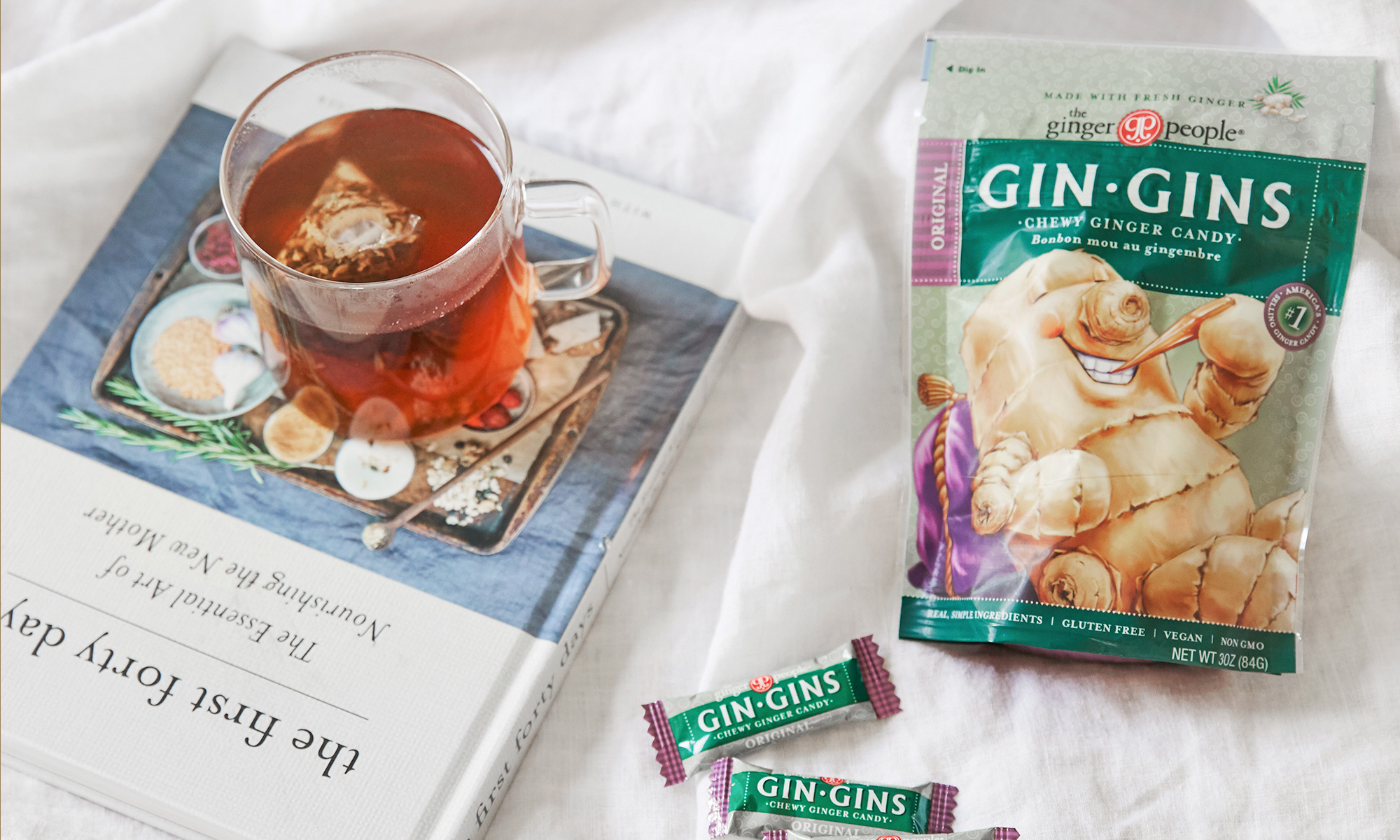 Ginger offers a safe and effective approach to pregnancy symptom management
Pregnancy is a time of transformation, both emotional and physical, in preparation for one of life's greatest miracles. As part of this metamorphosis, a pregnant woman's body changes in a myriad of ways: reproductive hormones spike, inflammation and swelling increase, the immune system is weakened, blood sugar levels are less easily controlled and nausea and digestive issues are frequent complaints.
Many common medications or herbal remedies are not advised during pregnancy, often leaving an expecting mother feeling out of control and unable to treat herself. As I go through my first pregnancy, I've experienced these symptoms and have sometimes been at a loss for how to care for myself appropriately, while also caring for my unborn child. Luckily, ginger has offered a safe and effective approach to pregnancy symptom management.
Here are a few things I've learned in my journey so far:
Nausea
"Morning sickness", which can range from mild nausea to frequent vomiting, is a common symptom of early pregnancy, affecting approximately 80 percent of women during their first trimester. The most well-established use of medicinal ginger is its alleviation of nausea, which stems from its ability to aid in appropriate stomach-emptying. There is also research to support that ginger has an effect on the brain receptors that moderate nausea, although the exact mechanisms are still unknown. Several studies have evaluated ginger as a remedy for nausea during pregnancy, and it appears both safe and effective. In fact, many conventional prenatal practitioners recommend ginger ale, ginger chews and ginger tea as a first line of treatment before attempting prescription antiemetic medication.
Inflammation
While some inflammation is a natural and healthy part of pregnancy, excessive inflammation is linked with negative outcomes for the baby, specifically related to growth and brain development. The phytochemicals in ginger, namely gingerols and shogaols, have been shown to decrease the same markers of inflammation that are linked with these complications.
Immune System
In pregnancy, a woman's immune system is weakened, which means that an expecting mother becomes more susceptible to colds, flus, and foodborne illness. Ginger may aid in warding off sickness through its proven antimicrobial properties.
Women with diabetes or gestational diabetes may notice that it is particularly difficult to manage blood sugar levels while pregnant. In studies, type 2 diabetics have demonstrated improved fasting blood glucose and hemoglobin A1c (a measure of blood sugar control) with ginger supplementation. Thus, consuming ginger may be a good strategy for expecting mothers to employ, in addition to moderating carbohydrate intake.
Digestion
Due to both hormonal and anatomical changes, approximately 50 percent of women become constipated at some point during pregnancy. Ginger is thought to have stimulatory effects on the digestive tract, which can prevent or aid in the management of constipation.
I was fortunate to experience only moderate nausea during my first trimester, and I would make a simple ginger tea by mixing 2 teaspoons Ginger Juice and 1 teaspoon honey in a cup of hot water to soothe stomach upset. I also kept both Gin Gins® and Uncrystallised Bare Ginger on hand for traveling or a stomach-easing quick-fix. Now that I'm in my second trimester, with more energy and a robust appetite, I'm cooking with ginger, adding Minced Ginger to my vegetables and fish and experimenting with ginger in baking.
Alexandra Rothwell Kelly is a Registered Dietitian with a Masters in Public Health, currently residing in San Francisco. She received her undergraduate degree from New York University and completed her graduate studies at Mount Sinai. Alexandra has several years of experience in oncology nutrition at the Tisch Cancer Institute in New York and has performed clinical research in integrative medicine and health technology. She conducts individualized nutrition and lifestyle counseling with a focus on general wellness, chronic disease prevention, and cancer survivorship.